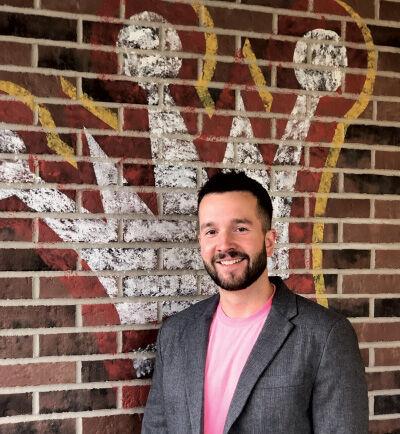 Winner: Toppers Pizza
Finalists: Donatos Pizza, Hungry Howie's, Pizza Factory
Toppers Pizza certainly isn't the biggest pizza brand out there. At fewer than 100 locations (77 at the end of 2018), it's half the size of other regional concepts and nowhere near the size of a "big pizza" chain. For the right operator, though, that size is one of Toppers best attributes. Franchisees help drive the scrappy company as it thrives among some very well-capitalized competition.
Toppers received the best marks for return on investment in our Franchise Times research, making the brand that's also on the lower investment side of those we considered pay off well. The start-up cost runs between $298,750 and $534,000, and the average unit volume comes in at $850,000, according to our Zor Awards research. Whitewater, Wisconsin-based Toppers also received high marks for its marketing requirements and the pace of stores opened.
According to franchisee Colleen Glendinning, who operates five Toppers locations in the Minneapolis area with her husband, Kevin, the operational output is great, and a small brand means tapping into her and her husband's entrepreneurial spirit.
"It's a small company that is willing to take chances and rely on leaders in the field to make changes to the company. There's a marketing advisory board and an operations board, so those decision are truly coming from the field," said Glendinning. "That was something we truly valued in the opportunity."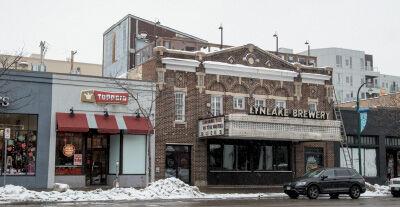 Glendinning followed a unique path to franchise ownership, as she's also the director of marketing for the company. She and her husband, who has deep experience in restaurant operations, had been looking for a way into ownership for years. When the former Minneapolis operators were looking to exit after many years of growing the company, the couple jumped in.
"We had always wanted to get into owning a restaurant or a franchise group. A lot of times, the monetary requirements are a major barrier to entry for a lot of people. So, we were looking for concepts that we could take our experience and purchase an underperforming asset and help it grow," said Glendinning.
She said she especially enjoys the ability to craft her own marketing plan. While Toppers requires only slightly less of a marketing fee than competing brands, 2.2 percent of gross sales, it allows the bulk to be spent on any and all marketing functions, from social media to team sponsorships, whatever moves the needle in the market. Glendinning said that's just one example of how the company frees up operators to chart their own path. Of course, for an operator that just wants to follow the playbook, that might not be the best fit.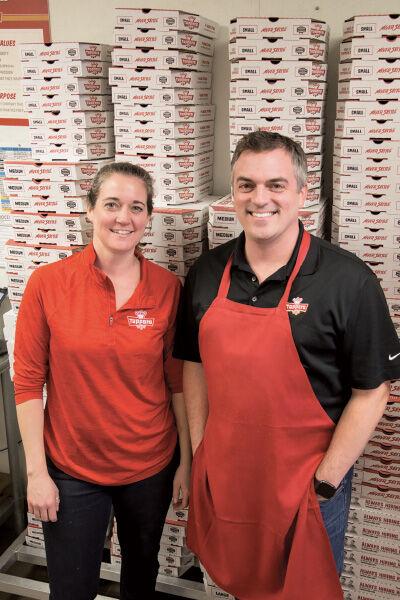 "To be a successful Toppers operator, I'd say you need to be open to change, you need to be open to giving feedback. To be successful you really need to look at it as a community and lean on the experience of other franchisees," said Glendinning. "Being willing to take risks and take chances, and be prepared to eat Topperstix and pizza every day, is something you need to be ready to do."
Keith Allen and his family have eaten their fair share of Topperstix operating three locations, two in Rochester, Minnesota, and another in St. Cloud, Minnesota.
While the rest of the family might tire of the constant Toppers talk at Thanksgiving, Allen said it does stretch his entrepreneurial muscles and local market knowledge. He, like many Toppers fans, ate a lot of the pizza in college, then came home to find only the big brands in their markets.
"With my brand familiarity and knowing that so many college kids leave Rochester to established Toppers markets, then come back for jobs at the Mayo Clinic, we were pretty sure the market was there," said Allen as he named the world-renowned hospital and medical center based in the southern Minnesota city. "Rochester was one of the few markets left open in the territory."
Allen was singularly focused on Toppers when he began looking for a franchise to own. Financing was a bit tricky at first, but after a few months and a few banks, his family was able to secure an SBA loan, and the more modest investment range helped. After a typical training regimen, he said it's been a lot of work but also a lot of success.
Toppers Pizza
POSITIVES
+ Scrappy, entrepreneurial culture lets owners flex their marketing muscles.
+ Tight-knit franchisee community with an opportunity to provide input and help influence the brand's direction.
USE CAUTION
- Not a concept for passive owners, Toppers relies more heavily on franchisees' active involvement in restaurant operations.
Fighting big pizza means using some resourceful tactics, but for the pizza entrepreneur, Toppers, known for its cheesy Topperstix, has the makings of a great fit.
"Operating has been a breeze, the pizza business is pretty straightforward," said Allen. "You're open until 3 a.m., so there are some challenges, and being open 361 days, it's not a job you can hit the pause button on."
He said being able to help influence the company's direction is one of his favorite parts of the business. "We wanted to be entrepreneurs. Sometimes the franchise business doesn't feel like that and you're playing by someone else's rules. But in a smaller system if feels like you can get a say in the process," said Allen.
The Toppers franchisee network is a tight-knit community of entrepreneurial folks, too.
"Meeting others in the system has been awesome," said Allen. "It's a bunch of like-minded folks. I think corporate does a good job of bringing in people that fit the mold and resonate with the culture."
He said his family is on track to pay off its debt soon and add another layer of management to help out. But owner-operator engagement is still key.
"The best operators are still engaged. I'd like to hire a supervisor, but still be in the stores," said Allen. "Making this your full-time job and just engaging every day, those are the franchisees that are successful."
For the right franchisee who wants to uncork an entrepreneurial spirit and who loves pizza, Toppers may be a great fit—but don't expect to phone it in.
---

---
'Zor Awards 10 Categories

Fresh Baked:
Bakery/café restaurants

Finalists: Einstein Bros Bagels, Great Harvest Bread Co., La Madeleine, McAlister's Deli

---

After the Storm:
Disaster restoration franchises

Finalists: 911 Restoration, Paul Davis Restoration, Rainbow International, Restoration 1

---

Sweat It Out:
Boutique fitness franchises

Finalists: 9Round, CycleBar, The Camp Transformation Center, Title Boxing Club

---

Finalists: Arooga's Grille House & Sports Bar, Hooters, Oggi's Sports Brewhouse Pizza, Twin Peaks

Cut & Dry:
Lawn care & painting franchises

Finalists: CertaPro Painters, Five Star Painting, The Grounds Guys, Spring-Green Lawn Care

---

Help Wanted: Employment/staffing franchises

Finalists: Express Employment Professionals, Link Staffing Services, PrideStaff, Spherion

---

Quick Flip:
QSR burger restaurants

Finalists: Carl's Jr., Culver's, Freddy's Frozen Custard & Steakburgers, Wendy's

---

Window Shopping:
Retail franchises

Finalists: Fleet Feet, uBreakiFix, Wild Birds Unlimited, Wireless Zone

Around the House:
Home repair franchises

Finalists: Precision Door Service, Screenmobile, Mr. Handyman, The Glass Guru

---

Bring It Home:
Delivery/takeout pizza

Finalists: Donatos Pizza, Hungry Howie's, Pizza Factory, Toppers Pizza

---

---

---