The COVID-19 pandemic is changing consumer behavior and the economics of restaurant operations, which in turn is forcing a new breed of casual dining brands to adjust just as they got up to speed.
Emerging bar and dine-in concepts like Arooga's Grille House & Sports Bar, Big Whiskey's American Restaurant and Bar and Walk-On's Sports Bistreaux, however, found that despite taking a major toll on sales, their pandemic pivots are illuminating in many ways.
"A moment like this allows you to right size your business, makes sure the pathway you're going forward on is the right pathway," said Big Whiskey's President Austin Herschend.
"It's in between a speed bump and a small detour that forced us to be better at what we do in all aspects of the business."
Early in the pandemic, Big Whiskey's laid off about 20 percent of its management and 300 hourly workers in corporate locations. Franchisees made similar cuts. Now, even with many of the 11 restaurants at limited capacity under state and city rules across Arkansas, Kansas, Missouri and Oklahoma, Herschend said sales are doing better than last year.
"We're now up 10 percent over last year's sales. We dropped all the way down to losing 85 percent of sales in the beginning, battled back to 45 percent and now we're up over last year," he said.
The pandemic did put a pause on signing new franchisees, but three groups already in the pipeline got moving on new locations, including one in Siloam Springs, Missouri, that opened in July. And Big Whiskey's first franchisee is keeping up with his development schedule.
"Our original franchisee plans to open two more. He signed a lease in the middle of the pandemic," said Herschend. "He was ready to go."
To accommodate a larger takeout program, a sales channel the brand expects to remain a key part of the business, Big Whiskey's redesigned its kitchens to add a to-go station and updated its online ordering platform.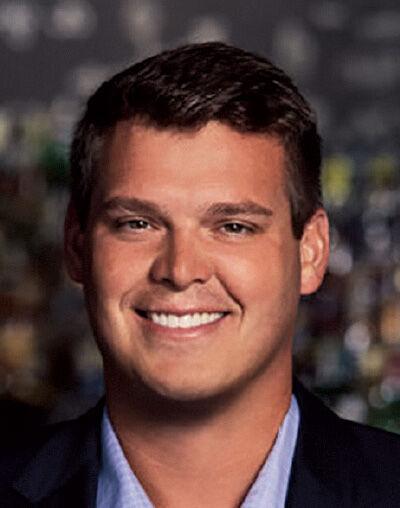 An eye on alcohol
Arooga's, a bar and restaurant concept with 18 locations mostly in Pennsylvania but with operations stretching to Florida and New York, was hit hard in the first couple weeks but bounced back on food. With a bar at the center of the concept, however, President Gary Huether Jr. said he's still in survival mode.
"Some of our stores are doing more food, but what we're missing is alcohol. A lot of our stores do 30 to 40 percent alcohol," said Huether Jr. "Some restaurants are seeing 120 to 170 percent more food, but we're just missing the alcohol sales."
He said figuring out delivery and off-premises operations last year was a huge help. Otherwise, he might "have a different story to tell."
Arooga's is beginning to reopen its bar areas with social distancing guidelines, something Huether Jr. hopes will improve margins while the brand also angles to keep delivery sales high.
"We feel like people are ready to get back to the bar and get some interaction. Especially those people who are single or alone, they've been missing that interaction. A lot of our restaurants are the neighborhood bar, so for those regulars there's some excitement to get back out," said Huether Jr. "We're also looking to get back to business past the 50 percent capacity mark, reopening and hopefully having delivery stay higher."
Most development timelines, meanwhile, were pushed back.
"We had two under construction as COVID hit, and we had two other franchisees looking for locations. To be honest, I think there will be two things that come out of this: There's going to be opportunities for better real estate and rent," said Huether Jr. "Before this, we saw a lot of our delay was finding real estate at a good value. And if a place came available it was a fight between five people."
He said he sees large, legacy chains slowing development and potentially unloading "dead weight" locations, which will mean more opportunity for growth brands like his. The company is also rethinking its store footprint.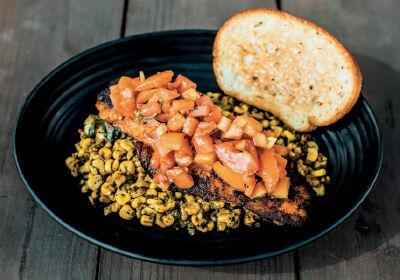 "We're in the works right now for a small footprint Arooga's. We have some concept drawings done, and we've moved forward making those a reality with takeout and delivery becoming such a big thing," said Huether Jr. "Right now, it's between 4,000 to 5,000 square feet. We'll look to keep that around 4,000 with still having a bar and dining area," plus options in the kitchen for a second line.
To spur growth, Arooga's is offering a major incentive: no franchise fees for life.
"We're running a free franchise fee for life, so a new franchisee gets their fee credited back to them when it opens for the first restaurant and all future restaurants," said Huether Jr.
"We thought about what would be the motivation for someone right now? When we tie that in with lower rent and real estate opportunity, that might be a great opportunity for an entrepreneur to come in."
Walk-On's sees road ahead
At Walk-On's, the 38-unit sports-themed bar and restaurant with locations across the Southeast, Scott Taylor, president and COO, said the pandemic turned the company into a nimble, speedy machine.
"A six-month process was done in six weeks. We went from rolling out platforms that would go through committee and blah, blah, blah, and I said, 'Just get it done,'" said Taylor.
"It's made us very nimble. And I think it's a huge point of pride that we didn't have to put our heads between our legs. We looked at it and said what are we going to do?"
Sales crumbled in the first weeks of the crisis, dropping 80 to 90 percent, and the company didn't collect royalties for a month as it reformed around off-premises service.
Since then, he said even at 25 percent capacity, the company rallied to 85 percent of typical sales. As sales came back, development continued.
"The crazy part of COVID is everything shut down but construction. We had eight under construction and three started constructing during the shutdown," said Taylor.
The development pipeline remained intact and grew. Seeing how the company performed during one of the most disastrous events in recent restaurant memory showed that people were eager to get back into high-touch, high-service and high-quality casual diners and bars.
"We signed a couple deals, socially distanced deals from our offices," said Taylor. "We haven't had anyone say, 'I changed my mind.' The interest has only increased. I think there will be opportunities. When things are taken from you like this, you lose your job or see your 401(k) cut in half, that's when franchising thrives as people try to take control of their lives."
As diners get comfortable returning to restaurants—maybe too comfortable in some cases—Taylor said more attention is being focused on the operational logistics of maintaining capacity levels.
When its restaurants first reopened, he said operators had to shut bars down again within an hour because guests were crowding together. Seats were removed and Walk-On's kept bars closed longer than dining rooms, reopening them with a new cocktail server position to help maintain social distancing.
"We see restaurants saying, 'Screw it,' and it's bustling. I'm not going there," said Taylor. "I just don't like the attitude. I'd rather go somewhere where people take it serious, and I think consumers do, too."
In surveys done by analytics firm Sense360 in mid-June, only about 26 percent of respondents nationwide said they were comfortable going into a dine-in setting. Taylor, too, said it will likely be a long time before a majority of consumers return to indoor dining but added Walk-On's will have their favorites ready.
"We saw so much of our other restaurant competition cut their menus in half. That's what people love about Walk-On's, our food," said Taylor. "We kept on a lot of kitchen staff; we ran higher labor. We wanted managers to make sure orders were right, servers were wearing masks and cars were greeted. We didn't cut a single thing off our menu, which is why I think we grew our to-go sales."
Despite the pandemic's brutal impacts, Taylor and his peers are clearly looking for the silver lining and the road ahead.
"I hate to say it was a speed bump—it was big, it was a pothole—but we didn't blow any tires," said Taylor. "We're being a little more cautious on the road. But I think it's a new road of opportunity and growth. I think franchising will surge in general and those companies that innovate and focus on their culture will thrive."
---
Closures hit legacy brands
Sales for legacy casual diners broadly fell by around 80 percent early on in the pandemic, rebounding to just over 26 percent down. But for a segment of the industry that has faced years of declining results, the pandemic has hastened some ugly trends.
Brinker International
The parent company of Chili's surprised a lot of stock watchers as the third quarter (reported in March) beat expectations. Many units closed, at first temporarily, and then a handful of operators announced permanent closures. Chili's pushed delivery with a fee-free marketing campaign. It also got into the virtual restaurant game with an online-only Just Wings concept for delivery platforms. So far, the company rehired a little over 10 percent of its furloughed workforce, suggesting sales remain quite low.
Dine Brands Global
The parent company of Applebee's and IHOP closed more than 500 locations, it announced in its latest quarterly report, but said most of those closures are temporary. The company also expanded virtually with a concept dubbed Neighborhood Wings by Applebee's, to capitalize on delivery and test out new items.
Ruby Tuesday
The bar and casual dining chain with a salad bar as a core competency fared poorly in these socially distanced times. It initially made a push for more pickup and delivery, and sold pantry items as groceries early on. Sales, however, cratered, and roughly one third of locations were forced to close. Many of those closures may be permanent, but how many depends on recovery. So far, data show that about 150 locations of the 470 restaurants the company had at the beginning of the year remained closed as of June. —N.U.