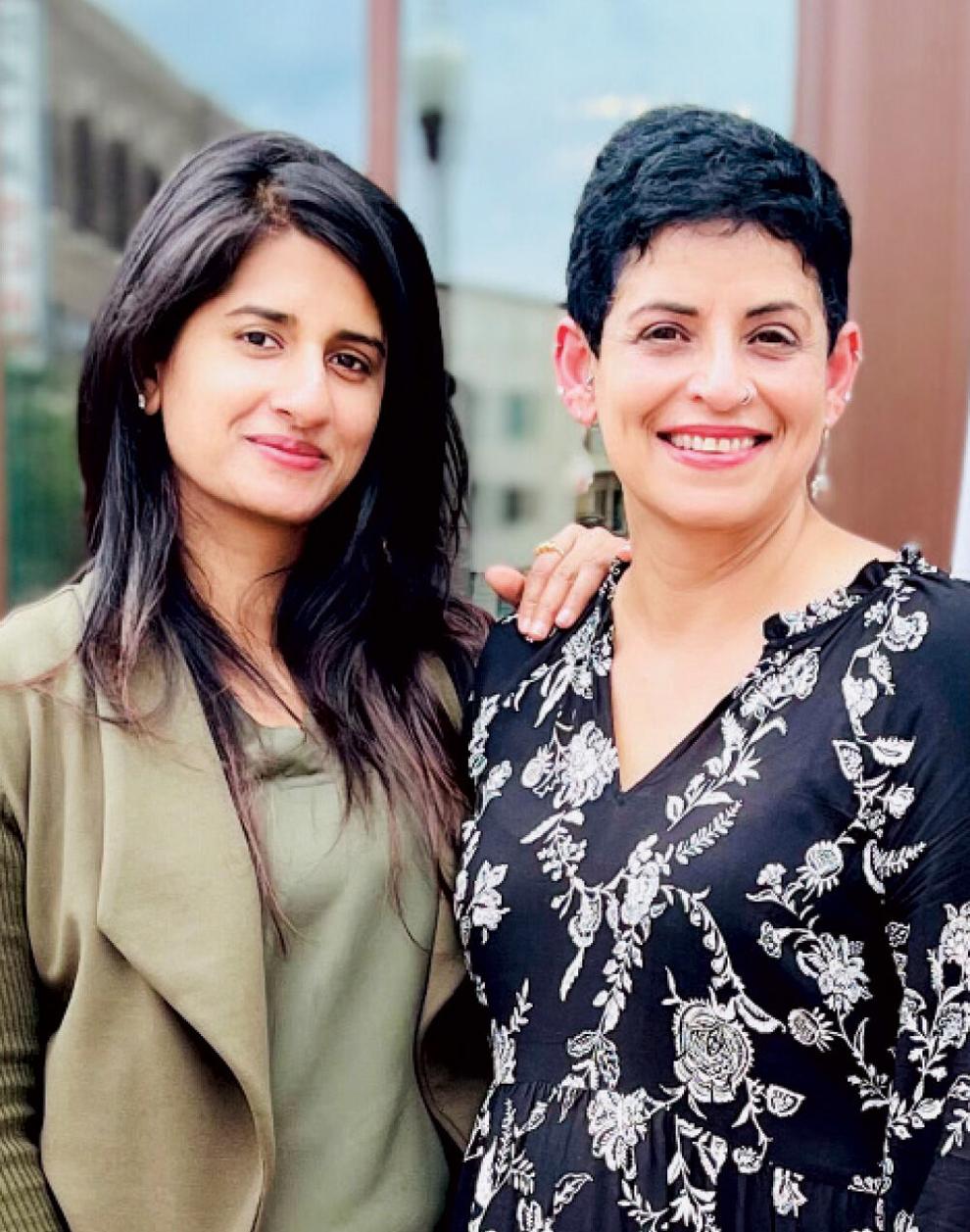 It was the Vada Pav that got her.
Samyuktha Kilaru dined at Curry Up Now for three days straight when she was in California back in May, each time ordering the mashed potato fritter sandwiched between an amul buttered bun with garlic chutney and Bombay dust. The fast-casual Indian street food concept ultimately made such an impression on her that she decided to become a franchisee. With friend and business partner Kiran Khajuria, Kilaru signed a five-unit deal to bring Curry Up Now to Fort Worth, Texas.
"It's not typical Indian," noted Khajuria, who with Kilaru later visited locations in Atlanta as part of their due diligence. "It's very upbeat. It has that pep to it, and there was consistent execution across the restaurants we visited."
Kilaru and Khajuria, who grew up in India and moved to the United States about a decade apart before meeting in Texas, didn't want to open a traditional full-service Indian restaurant. Curry Up Now, they said, combines authentic Indian flavors in menu items such as the tikka masala burrito and Naughty Naan, all within a lively setting. "There's happiness all around," said Kilaru as she referenced multiple kitchen tours. "People are happy putting these plates together … that's what I look for."
Developing Curry Up Now is a big switch for Kilaru and Khajuria. Kilaru, who has master's degrees in robotics and mechanical engineering, works in IT, while Khajuria is a nurse. They'll bring in an operational manager to help run the restaurants, but both noted the systems in place at Curry Up Now, which has about 20 locations, will be essential to their expansion.
"It's not completely chef-dependent," said Khajuria. "The formula is already figured out and it simplifies the whole equation to create the same plates over and over again."
"And it's not just a lunch place or a dinner place," said Kilaru of the ability to appeal to multiple dayparts. The two plan to include Curry Up Now's craft cocktail bar concept Mortar & Pestle in at least one location and are evaluating sites. The cost to open a larger Curry Up Now with the cocktail bar ranges from $563,500 to $1,564,000.
---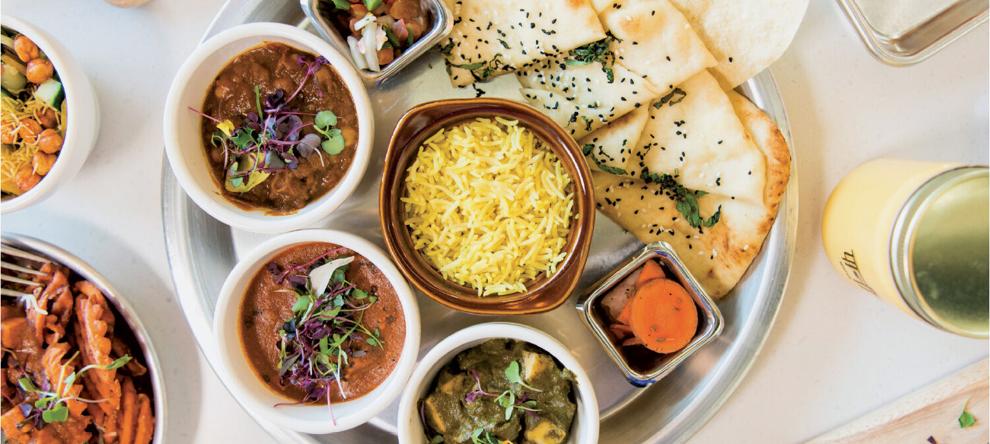 ---
Quick Hits
Dickey's Barbecue Pit is making a push into the Northeast, signing an agreement with Chaac Foods to open 48 restaurants in five years. Luis Ibarguengoytia is CEO of Chaac Foods, with Gauge Capital as the private equity firm backer.
El Pollo Loco will extend its footprint in Northern California after signing a new agreement with existing franchisee TWS Restaurant Corp. for nine locations. TWS, owned by Manuel Perales, already operates 27 El Pollo Loco restaurants in the region.
Mici Handcrafted Italian signed its first franchise agreement as the concept with six units in Colorado pushes growth. Lucas Farnham and Dave Doty will develop 30 locations of the fast-casual brand in the Phoenix region.
Zips Dry Cleaners signed a deal with franchisees Ron and Rose Cappello and their RR2 Clean Raleigh company to open 10 locations in North Carolina, across Wake and Durham counties and in Chapel Hill.
Slim Chickens signed a 32-unit agreement with Thomas Barnett and Shane Jacobs of Barnett Management to develop the concept across Arizona. The Phoenix-based group operates more than 50 Burger Kings throughout the state.
Noodles & Company signed a four-unit agreement with Carlos Hill, the president of Tsunami Enterprises, for locations in Texas and New Mexico.
Bojangles will add to its presence in Georgia after signing a deal with former Popeyes executive Greg Vojnovic and his Cedartown Chicken group. The agreement for 11 new restaurants in western Georgia also includes the acquisition of seven locations.
Edible is growing with existing franchisee ANZ Hospitality, signing a seven-unit agreement with the Philadelphia-based hospitality company; ANZ has three stores in Indiana.
The Wire is the place to find news of multi-unit development agreements, brought to you by Editor in Chief Laura Michaels. Want more? Sign up for the e-newsletter at franchisetimes.com/e-newsletter. To share your brand's multi-unit deals, email details to lmichaels@franchisetimes.com