Winner: Five Star Painting
Finalists: CertaPro Painters, The Grounds Guys, Spring-Green Lawn Care
Home services franchises often aren't part of trendy concept roundups, nor do they get the spotlight like the hot new restaurant brand that's just launched its franchise program. But for prospective franchisees they're well worth investigating as many boast a lower initial investment, which can mean a faster return, and they're in a defined segment that's fulfilling a need, a position any successful franchise must attain.
Five Star Painting is one such franchise, emerging as the winner in our Cut & Dry category, which examined lawn care and painting brands. Five Star's total investment range of $69,700 to $179,250 was the lowest of the four concepts researched, while average annual sales are $592,979, according to its Item 19. Top-performing owners achieved sales upwards of $4 million. The company did record 22 closures in 2018 (a combination of terminations, non-renewals and ceasing of operations), while opening 24 to finish the year with 177 locations.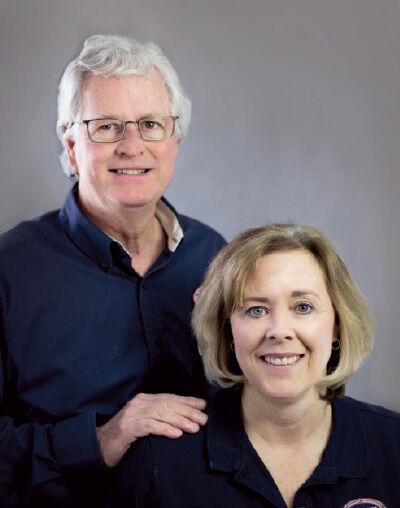 Mark Lambert is one of Five Star's top owners, as he notes by his fifth year in business, he "cleared $1 million in sales."
"It's highly exceeded my expectations," says Lambert, who started with one territory in Colorado Springs, Colorado, in 2009 and has since added another territory in the state and one in Southern California.
A 22-year combat veteran, Lambert entered the painting industry after he retired at Fort Carson and was a franchisee with two other concepts before he went out on his own and was later approached by Five Star. "It just never felt right," says Lambert of the previous painting companies. They had "more of a corporate, stuffed shirt feel," and "it was always just about hitting your numbers."
At Five Star there's "more of a family feeling, but with a strong structure," explains Lambert, who joined when it was still a founder-led system. Since the acquisition in 2015 by home services giant Neighborly, Lambert says Five Star benefits from an increased focus on performance standards and improvements to the supply chain. He works regularly with a business coach to improve on ROI, and the buying power of Neighborly means it can negotiate better paint prices. "My overhead is office supplies and paint materials," he notes. "It's very low."
Another benefit that would purportedly come from Neighborly, that of cross-selling services among its family of brands, has been slower to materialize since the company rebranded from The Dwyer Group in 2017. Lambert acknowledges the cross-selling focus is still new and franchisees across the various brands haven't all embraced the initiative with the same enthusiasm, but he's beginning to see more referrals and leads. He points out he's an active participant.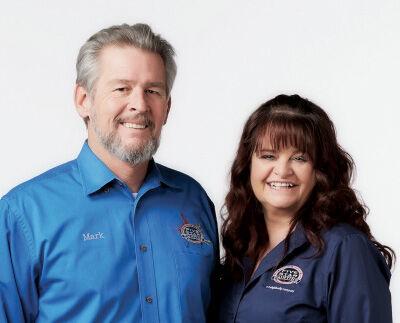 "I do a fair amount of networking with my local Neighborly owners," says Lambert, adding, "We use Molly Maids. If we need cleanup after a job we'll build that into the bid."
Lambert has been able to grow his business each year because, while he still painted houses himself when he first started, "I got off that ladder pretty fast.
"If you're a franchise owner, you should not be on a ladder," he continues, but instead devoting time to closely managing project size, cost of goods, marketing expenditures and profit and loss statements.
Lambert, whose business is largely focused on "residential repaints," with only about 10 percent of jobs coming from the commercial side, employs three sales reps, two project managers and a general manager. He emphasizes constant training focused on meeting each customer's needs.
"Locally, I tell my team to have a servant attitude," Lambert says. "What can I do to meet the needs of this customer." His team is also incentivized by positive reviews, "and the more reviews they get the better their bonuses."
As he enters year 11 with the brand, Lambert says he'd like to see Five Star look at some software updates that provide better business intelligence and allow him to integrate various back office functions. "As a business owner I'm never satisfied," he says. "I always want to grow."
Five Star Painting
POSITIVES
+ Low overhead accompanies a lower investment range to improve return on investment.
+ Strong marketing and supply chain support help franchisees maximize revenue, particularly when it comes to the price of paint, which the parent company is able to negotiate given its massive buying power.
USE CAUTION
- Large corporate structure means more layers of leadership and barriers to system change.
Acquired by Neighborly in 2015, Five Star Painting provides a range of residential and commercial painting services, with franchisees able to tap into the established systems and expanded training of a parent company with 20 home services brands under its umbrella.
Going 'deep in the market'
Out in Ashburn, Virginia, Stuart and Tina Nokes took over their son Ryan's Five Star Painting franchise after he left to run a new territory. They'd helped him with the initial research and were drawn to the financial potential of a home service brand.
"It's not like a gym where you put in a lot of money and then you have to wait until you're open to make money," says Stuart, who spent much of his career as an operations VP in healthcare.
"If we don't have a job, we don't have crews standing around," puts in Tina. "You get to cash flow right away with a service model like this."
The Nokeses take an active role in their local territory marketing and are "on all the digital media" platforms such as Angie's List and HomeAdvisor. "We've got the keywords in all of our cities and so if you do a search, we're going to pop up," says Tina. Going "deep in the market to build brand awareness" of their local ownership is also crucial to achieving success with the brand.
"I feel like the strength of the national brand in homes services isn't as important," says Stuart. Customers "want to know who is the local provider in my market, not the national brand."
Like Lambert, the Nokes are still awaiting the benefits of Neighborly's cross-selling initiative.
"It hasn't totally come to fruition yet … but they're working on it," says Tina, who also points out that Neighborly itself got a new owner in 2018 when private equity firm Harvest Partners acquired it from The Riverside Co., another PE firm. There's a "more corporate" feel to the Five Star brand, she continues, and while franchisees have access to more support, "When push comes to shove it's about shareholder return—it just is."
The franchisor-franchisee relationship in any system is never perfect, but Stuart notes company leaders are responsive when franchisees raise concerns or have questions. "It doesn't mean it's always rosy or we're always in agreement, but they try to resolve things as best they can," he said.
---

---
'Zor Awards 10 Categories

Fresh Baked:
Bakery/café restaurants

Finalists: Einstein Bros Bagels, Great Harvest Bread Co., La Madeleine, McAlister's Deli

---

After the Storm:
Disaster restoration franchises

Finalists: 911 Restoration, Paul Davis Restoration, Rainbow International, Restoration 1

---

Sweat It Out:
Boutique fitness franchises

Finalists: 9Round, CycleBar, The Camp Transformation Center, Title Boxing Club

---

Finalists: Arooga's Grille House & Sports Bar, Hooters, Oggi's Sports Brewhouse Pizza, Twin Peaks

Cut & Dry:
Lawn care & painting franchises

Finalists: CertaPro Painters, Five Star Painting, The Grounds Guys, Spring-Green Lawn Care

---

Help Wanted: Employment/staffing franchises

Finalists: Express Employment Professionals, Link Staffing Services, PrideStaff, Spherion

---

Quick Flip:
QSR burger restaurants

Finalists: Carl's Jr., Culver's, Freddy's Frozen Custard & Steakburgers, Wendy's

---

Window Shopping:
Retail franchises

Finalists: Fleet Feet, uBreakiFix, Wild Birds Unlimited, Wireless Zone

Around the House:
Home repair franchises

Finalists: Precision Door Service, Screenmobile, Mr. Handyman, The Glass Guru

---

Bring It Home:
Delivery/takeout pizza

Finalists: Donatos Pizza, Hungry Howie's, Pizza Factory, Toppers Pizza

---

---

---