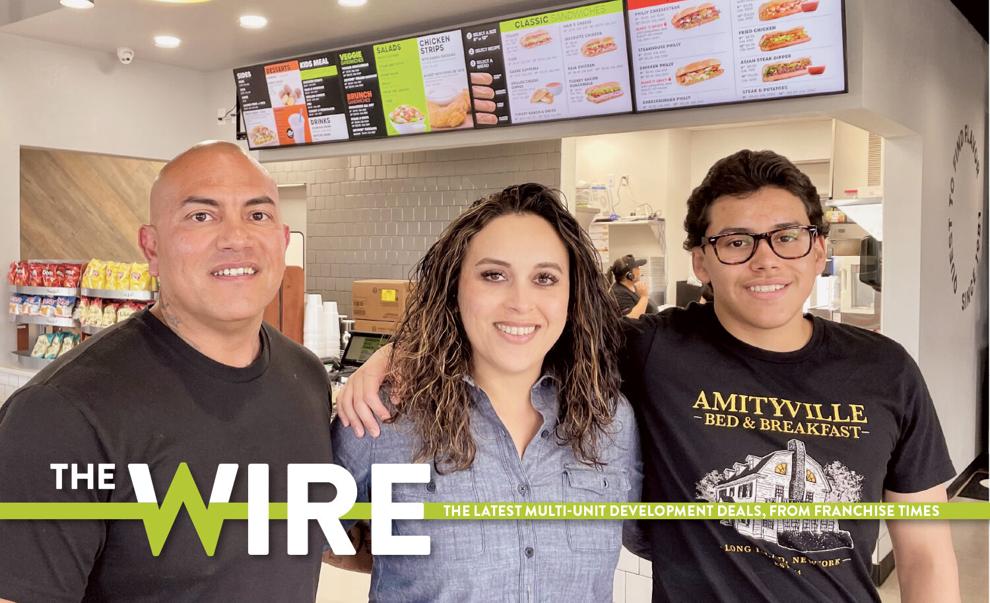 Quiznos franchisee Dominik Mendoza managed to increase sales during the pandemic at his restaurant in Hobbs, New Mexico, thanks to his community outreach marketing. Now, he's taking that strategy to Colorado.
In May, Rego Restaurant Group signed an agreement with Mendoza to develop 10 Quiznos and Taco Del Mar locations in Colorado, with the majority planned for Denver. This follows a separate deal Mendoza and his CF Lifestyle Investments signed to open two more Quiznos stores in New Mexico. It also marks a renewed push for a brand that famously shrunk from a high of 4,700 U.S. sub shops in 2007 to a mere 308 at the end of 2018 as bad real estate decisions, unqualified operators and poor unit volumes finally caught up with it.
Mendoza, who owns CF Lifestyle Investments with his wife, Monica, said when he worked as a drilling rig superintendent, Quiznos was one of his favorite places to eat. After starting their own trucking company and owning a coffee shop, they decided franchising was the right next move.
"You know what, building sandwiches can't be much more difficult than building oil rigs, so let's try," said Mendoza of purchasing the Hobbs Quiznos in February 2020. And when the coronavirus pandemic hit, it was a time to start thinking outside the box.
"It was a lot of ground work," Mendoza said. "I was picking up catering where I could. We're in oil country, and through my connections, there were a lot of oil companies I reached out and worked with to do catering. I also worked out a deal with Caterpillar, since they're a manufacturer here in Hobbs, and we cater them every month. We even reached out to funeral homes knowing they put out food sometimes, so we cater with them."
The work paid off, with sales increasing by 7 percent in 2021. Having success with the first Quiznos prompted the Mendozas to pursue a larger development agreement. They also acquired six existing Quiznos in the Denver area.
The multi-unit deal with CF Lifestyle is part of a new growth strategy for Rego, established by High Bluff Capital Partners after the private equity firm acquired Quiznos and Taco Del Mar in 2018.
"Quiznos has very strong brand recognition, but over time, we saw that sites suddenly weren't appearing as they were at one time," said Brent Phillip, VP of marketing and digital experience at Rego. "What Rego and High Bluff saw was a strong brand that needed some reinvigoration. It needed upgrading and improvement. Things like drive-thrus and hot sides like fries. Now we're seeing greater menu integration and getting the food to the customer how they want it."
To help with stabilization, Phillip said a lot of attention is being given to franchisees.
"Rego is made up of those industry veterans who know the sandwich space and who can serve franchisees like Dominik," Phillip said. "We're taking a franchisee approach to what's being developed. We want to know what works best for their profitability in the long run."
Phillip also said Rego finds inspiration in its franchisees, noting Mendoza as an example.
"I think on the street, community outreach works," Phillip said. "That was successful for Dominik's restaurant and we took a similar approach. We're going to fight, claw and scratch our way to sales while listening to what the customers want."
Quiznos does not provide financial performance information in its franchise disclosure document. The cost to open a Quiznos ranges from $398,100 to $792,000
---
QUICK HITS
Big Blue Swim School signed agreements to open 16 units in Baltimore, San Diego and Seattle. Blue Marlin Ventures inked a deal to open eight locations in San Diego and five around Seattle. On the other side of the country, Seven Hills Capital signed a deal to open three schools in Baltimore.
The Habit Burger Grill signed an agreement with Madison Food Management CEO Aharon Aminpour to develop 12 new locations in San Bernadino County. Aminpour also acquired 11 existing restaurants.
Jars, the new dessert concept from chef Fabio Viviani, signed its first multi-unit agreement, for 10 locations in Texas. Jason and Tejal Wible are the franchisees and plan to open Jars in Austin and Dallas. The flagship Jars location is set to open in Chicago this fall.
Phenix Salon Suites signed an eight-unit agreement with three existing franchisees to expand in California and Florida. Robert Aertker and Rick Day, who opened their first Phenix in 2015, partnered with entrepreneur Scott Vencill; the group plans to develop the concept in Sarasota, Florida.
Chicken Salad Chick will expand in New Mexico after signing a five-unit agreement with partners Jennifer Sanchez and Keith Murray, who plan to open locations in Albuquerque and Santa Fe. The fast-casual concept also inked an eight-unit agreement in Austin, Texas, with existing operators Sara Ingram and Austin Young.
Mike Rogers and Justin Tarrant, area developers for Marco's Pizza, signed a new multi-unit agreement to open six more restaurants in and around Lubbock, Texas.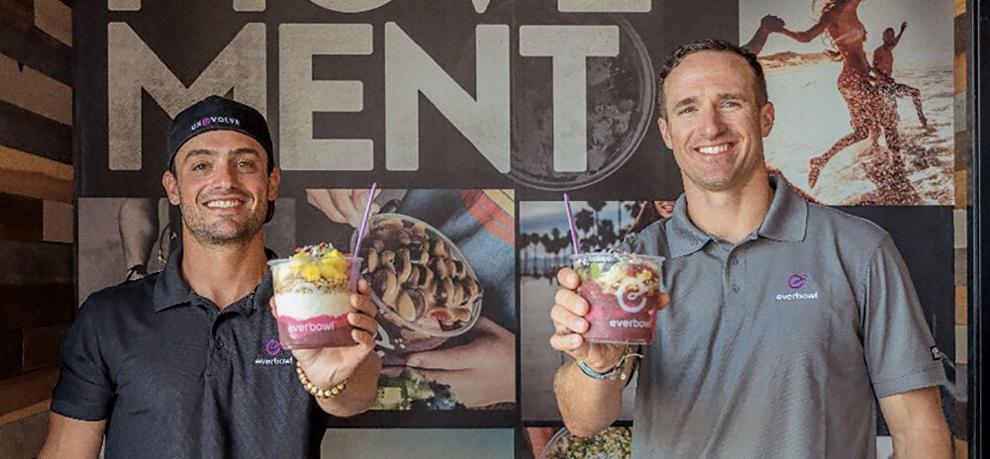 Everbowl is expanding its partnership with Super Bowl champion Drew Brees. Brees, who already signed a 60-unit agreement for locations in New Orleans, Illinois, Indiana, Michigan and Ohio, will now open 15 stores in Tennessee and 10 in Virginia. Brees is working with Alex Yeater, an Everbowl area rep, to jointly run the locations.
Dog Haus signed a multi-unit agreement to bring 15 locations to Maryland. Existing franchisees Faizan and Adila Khan will open new locations in Annapolis, Baltimore and other Maryland communities, as well as the greater Washington, D.C., area over the next five years.
Goldfish Swim Schools signed a four-unit agreement for new locations in the Houston area. Franchisees are Alex and Jaime Mesa and Bret Beitler, as well as Jonathan Spindler of Waterslake Capital. The Mesas and Beitler own an Urban Air Adventure Park and three Kids 'R' Kids franchises in the Houston market. Spindler is another Urban Air franchisee who also operates Code Ninjas and Scooter's Coffee locations.
Chuck Lager America's Tavern signed a development agreement in Florida for five locations. Jim Tovey and restaurateur Ralph Desiano formed JLT Hospitality and will build and operate the casual dining concept in Naples, Orlando and Sarasota.
The Wire is the place to find news of multi-unit development agreements, brought to you by Senior Writer Matthew Liedke. Want more? Sign up for the e-newsletter at franchisetimes.com/e-newsletter. To share your brand's multi-unit deals, email details to mliedke@franchisetimes.com.