Winner: McAlister's Deli
Finalists: La Madeleine, Great Harvest Bread Co., Einstein Bros Bagels
The fast-casual restaurant space is nothing if not competitive, and within that set brands seek the balance of a menu that has broad enough appeal to drive sales while still being innovative in their positioning to avoid simply blending in. McAlister's Deli is a concept doing just that and the winner in the Fresh Baked category, which examined franchises in the bakery/café segment with a focus on profitability for the franchisee and ease of entry for first-time buyers.
"Everybody that walks and breathes is a potential customer," says Jim Gillenwater, a Kentucky franchisee with 11 units in the Louisville region who was drawn to the brand for the "breadth of the menu selection that can attract a large slice of the market."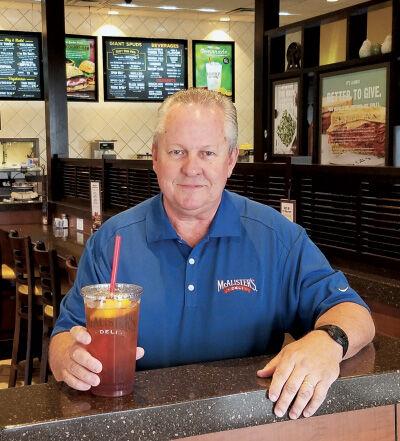 Deli sandwiches, melts and wraps, loaded baked potatoes, soups and salads indeed make for an expansive list and one that requires constant development. Providing a strong menu pipeline is no simple task, notes David Blackburn, franchisee and CEO of Southern Rock Restaurants based in Franklin, Tennessee, but one he hopes McAlister's devotes more resources to as it pushes nationwide expansion. "You always want to push that ideation," he says. "Assuming franchisees are executing" and opening new restaurants, they rely on robust innovation to grow sales.
Based in Atlanta, McAlister's Deli is part of the Focus Brands portfolio that also includes Cinnabon, Auntie Anne's and Moe's Southwest Grill, among others. Private equity firm Roark Capital Group in turn owns Focus, along with Arby's, Buffalo Wild Wings, Jimmy John's and a plethora of other restaurant and franchise brands.
While franchisees tout McAlister's menu as a top reason they were attracted to the brand, it rose to winner status in our research largely thanks to impressive return on investment potential. Average gross unit sales surpassed $1.7 million in 2018, with EBITDA, or cash flow, from operations at $224,088.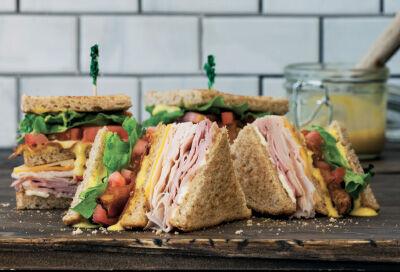 The ability to generate enough sales to make a profit is a seemingly obvious requirement for any franchise investment, but the channels through which those sales flow aren't always apparent. Gillenwater, who notes he and his wife were McAlister's customers long before they considered becoming franchisees, says in the fast-casual space it's important to look at the restaurant footprint and make sure there's a focus on dine-in sales, "not just to-go," as is the case with fast food. "You want a seven-digit sales volume," he says, something McAlister's achieves.  
Those sales aren't automatic by any means, points out Blackburn. "You've gotta be really hungry for sales, you can't just wait for your door to open," he says.
Blackburn's Southern Rock Restaurants is among the largest McAlister's franchisees, with 90 locations in seven states. It's a group he's grown after acquiring 23 units in 2011, including opening six new restaurants in 2019 and 10 in 2018.
"One thing we've had to really adapt to and accept is the business is much more complex than it was five years ago," he continues. "We have eight revenue streams." Dine-in is the largest, at 55 percent of sales, but there's also to-go, he says, ticking off others, along with catering and third-party delivery, which "has taken us all by storm."
McAlister's Deli
POSITIVES
+ A broad menu, including signature "Spuds," gives customers plenty of choices—and means franchisees must closely manage inventory.
+ A robust catering business is one of several revenue streams franchisees can maximize.
USE CAUTION
- As development heats up, additional investments in menu innovation and the brand's technology infrastructure are needed to keep pace.
While it remains heavily concentrated in southern states, McAlister's Deli is approaching 500 locations as multi-unit owners flex their footprints and new franchisees bring the brand to more markets.
"Nineteen months ago, zero sales were with third-party delivery," says Blackburn. "Now we're topping 7-and-a-half percent."
Catering is another strong source of sales, particularly with corporate customers, both franchisees note, and each has employees dedicated to marketing and managing that channel.
As his unit count has grown, so too has Blackburn's leadership team, including a director of operations, VPs, area directors and general managers. But there's no substitute for being an active owner.
"One of our sayings is you must be present to win," says Blackburn, formerly a longtime regional VP at O'Charley's Restaurants. "I wanted a brand where I could be present because that's when brands can get into trouble, when the owner wasn't present.
"People in the field need to see active leadership. New menus won't save a brand, remodels won't save a brand, but it's leadership getting out there and being visible and getting" employees "to believe in what we're doing."
Employees must also know they're valued. "We're not greedy, we don't try to scrape all the crumbs off the table," says Gillenwater, who instituted a bonus system in his restaurants based on "variables that employees can control."
That active leadership goes both ways. Gillenwater says he closely studied McAlister's executive team and corporate culture before signing with the brand.
"They've put a premium priority on listening to franchise owners," he says, and he's been vocal about the need for more investments in technology to ensure that infrastructure is ready ahead of expected development. It's an ongoing process, but "the point is, they listen to everybody."
---

---
'Zor Awards 10 Categories

Fresh Baked:
Bakery/café restaurants

Finalists: Einstein Bros Bagels, Great Harvest Bread Co., La Madeleine, McAlister's Deli

---

After the Storm:
Disaster restoration franchises

Finalists: 911 Restoration, Paul Davis Restoration, Rainbow International, Restoration 1

---

Sweat It Out:
Boutique fitness franchises

Finalists: 9Round, CycleBar, The Camp Transformation Center, Title Boxing Club

---

Finalists: Arooga's Grille House & Sports Bar, Hooters, Oggi's Sports Brewhouse Pizza, Twin Peaks

Cut & Dry:
Lawn care & painting franchises

Finalists: CertaPro Painters, Five Star Painting, The Grounds Guys, Spring-Green Lawn Care

---

Help Wanted: Employment/staffing franchises

Finalists: Express Employment Professionals, Link Staffing Services, PrideStaff, Spherion

---

Quick Flip:
QSR burger restaurants

Finalists: Carl's Jr., Culver's, Freddy's Frozen Custard & Steakburgers, Wendy's

---

Window Shopping:
Retail franchises

Finalists: Fleet Feet, uBreakiFix, Wild Birds Unlimited, Wireless Zone

Around the House:
Home repair franchises

Finalists: Precision Door Service, Screenmobile, Mr. Handyman, The Glass Guru

---

Bring It Home:
Delivery/takeout pizza

Finalists: Donatos Pizza, Hungry Howie's, Pizza Factory, Toppers Pizza

---

---

---