Winner: PrideStaff
Finalists: Express Employment Professionals, Spherion, Link Staffing Services
Amy Linn is a PrideStaff franchisee who learned about the company's culture and profit potential when she worked for another of its franchisees. Family reasons forced a move from Phoenix to Dallas, so she contacted the founder and CEO to inquire about opening her own office in Texas.
"I knew what the income potential was in the business," so this was "really finding something that was the best of both worlds, and something to enjoy every day that could also be very lucrative," Linn said.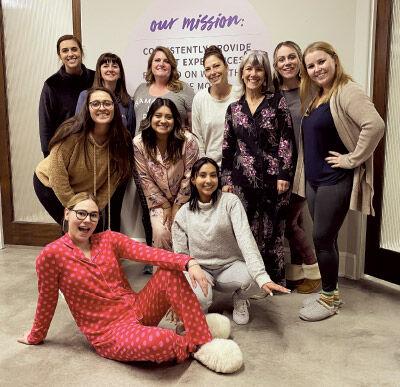 Now with 20 years as a franchisee, her empire has grown to three offices. In that time, she's seen "huge shifts" in the employment industry, which she started in when want ads and fax machines were the hot tickets. These days, seekers and posters have countless ways to connect as societal changes have led younger workers to value molding careers to their lifestyle.
"There are so many places you need to be, so in some ways it's easier and in others it's much more complicated," she said. "In today's market, the job seeker absolutely knows they're in the driver's seat."
The opportunity to meet several PrideStaff franchisees back when she was an employee, not the owner, proved to Linn that the positive experience of her boss wasn't isolated.
"The offices and owners I spoke to around the country all echoed the same thing I was seeing," she said. "It was very representative of the culture and leadership of the company and I didn't feel I needed to do much more research because all indicators were pointing in the same direction."
Linn said she's exceeded her best expectations, making more money than she hoped for. She's focused on hitting 3 percent market share in Dallas-Fort Worth, and is planning to expand her existing offices and, possibly, opening additional locations. The DFW area's unemployment rate is 3.4 percent, far tighter than 5 percent, which is typically considered a balanced market.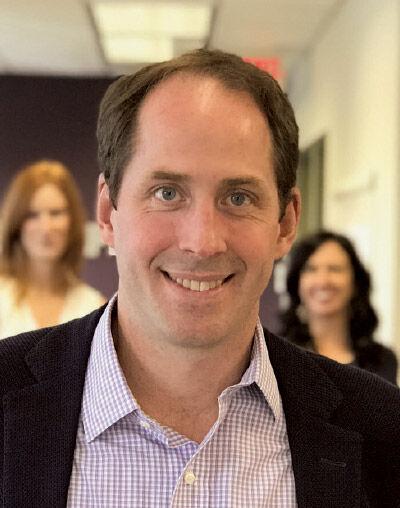 On the leeward side of the Cascades, Matt Ertle is a PrideStaff franchisee in Bend, Oregon. Having worked for a window and door manufacturer for years, Ertle had a successful career, but wanted to do his own thing. That drew him to investigate franchise opportunities with a FranNet consultant, who pointed out PrideStaff during their first meeting.
"I wanted a business that was heavily focused on the people in the community where I was raising my family," he said, noting that he wasn't initially excited about staffing. "I wanted a business that would have a huge impact on the community"—a sentiment that brought him back to PrideStaff. Ertle also brought in an attorney and CPA to help him make the final decision.
He also spoke with a number of existing franchisees to fill in gaps in his findings, which allowed him to create a variety of scenarios—worst case to best—to make sure he was going into the endeavor with realistic financial expectations while the business scaled up.
With a single location, he's expecting to add employees over the next few years. His territory stretches approximately 90 miles, north to south, and 60 miles from east to west, and he's working to build up his brand in neighboring towns that consider Bend a big brother.
Ertle is pleased with the company's level of support, especially handling his accounts receivable. He's especially buoyed by its investments in technology, which he feels will ensure he'll be prepared for however candidates are searching for jobs in the future.
Twin Peaks
POSITIVES
+ Investments in technology are pleasing franchisees.
+ Staffing can be a very lucrative business.
USE CAUTION
- Tight U.S. labor market could bring disruptors into the industry.
California-based PrideStaff is one of the country's fastest-growing staffing firms in a historically challenging, competitive labor market. Its services are free to job seekers, with more than 81 locations in most major U.S. cities and systemwide sales exceeding $230 million.
PrideStaff isn't as large as giants such as Allegis Group or Adecco, but the company is growing quickly, and Ertle would like to see additional expansion bolster brand awareness to aid his growth plans.
Many new franchisees find the first few months as owners the most stressful, but Ertle said months six through 18 were the most challenging, mainly because he fought a mental battle wondering if the business was tracking in the right direction.
"Roundly, the answer was yes, but it doesn't change what it feels like in the moment," he said. "Five years from now, we'll have somewhere between 10 to 12 employees for this central Oregon market … and I will still be an owner and operator of the business, although I will have a partner by that point in time."
He's also considering purchasing an additional territory, should his current performance continue. Regardless of the business, he advises prospective franchisees to take the time to find a brand with the same values and culture that are important to you.
"That relationship is one of the most important things to evaluate," he added. "Then, find an industry that you're passionate about or that delivers on whatever's important to you."
---

---
'Zor Awards 10 Categories

Fresh Baked:
Bakery/café restaurants

Finalists: Einstein Bros Bagels, Great Harvest Bread Co., La Madeleine, McAlister's Deli

---

After the Storm:
Disaster restoration franchises

Finalists: 911 Restoration, Paul Davis Restoration, Rainbow International, Restoration 1

---

Sweat It Out:
Boutique fitness franchises

Finalists: 9Round, CycleBar, The Camp Transformation Center, Title Boxing Club

---

Finalists: Arooga's Grille House & Sports Bar, Hooters, Oggi's Sports Brewhouse Pizza, Twin Peaks

Cut & Dry:
Lawn care & painting franchises

Finalists: CertaPro Painters, Five Star Painting, The Grounds Guys, Spring-Green Lawn Care

---

Help Wanted: Employment/staffing franchises

Finalists: Express Employment Professionals, Link Staffing Services, PrideStaff, Spherion

---

Quick Flip:
QSR burger restaurants

Finalists: Carl's Jr., Culver's, Freddy's Frozen Custard & Steakburgers, Wendy's

---

Window Shopping:
Retail franchises

Finalists: Fleet Feet, uBreakiFix, Wild Birds Unlimited, Wireless Zone

Around the House:
Home repair franchises

Finalists: Precision Door Service, Screenmobile, Mr. Handyman, The Glass Guru

---

Bring It Home:
Delivery/takeout pizza

Finalists: Donatos Pizza, Hungry Howie's, Pizza Factory, Toppers Pizza

---

---

---