When COVID-19 hit and dining rooms were shut down, breakfast and brunch brand Another Broken Egg Cafe struggled with how to stay open and keep staff employed. Morning meal customer transactions have suffered the steepest declines during the pandemic, reported The NPD Group, with those transactions falling by 18 percent at major restaurant chains in June.
Prior to shutdowns, takeout business only comprised 2 to 5 percent of sales at Another Broken Egg. The brand attempted multiple menu iterations, family meal kits and even tried expanding into dinner kits during the pandemic.
"We didn't have any success with that, though our 'zees were desperate and willing to try things," said Paul Macaluso, Another Broken Egg's president and CEO. "We were flexible and tried, but the reality is, what we're known for and what we're great at is brunch offerings."
At their deepest trough, the 60-plus-unit brand's sales fell 95 percent year over year.
"There was a really bleak period there. At one point, we only had five cafes open—four company stores and one franchisee who stuck it out the whole time," Macaluso said. "We were determined to keep company stores open because we needed to try some of these things like DoorDash, and we needed stores to test it."
In less than a week, Another Broken Egg started working with DoorDash. Within three weeks, it was set up with Uber Eats.
"Those third-party delivery systems are getting our brand accessible to people for pickup and delivery, which was huge for us," Macaluso said.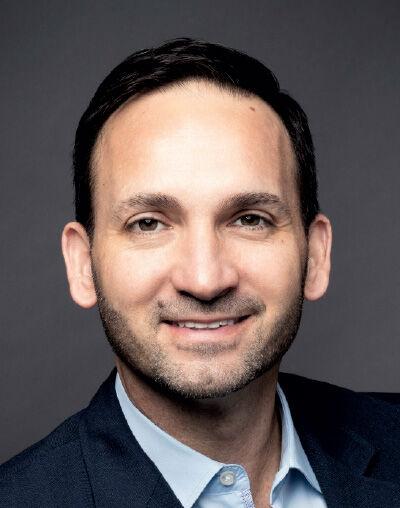 The brand launched an online ordering system with Olo in about a month and had it up and running at a few select company restaurants. In June, the process of rolling it out to franchisees began.
"We focused our energy on making it as easy as possible for people to order," Macaluso said. "I think this is actually going to make us stronger in the future as we get back to full dining rooms."
Another Broken Egg flipped to a limited menu during the takeout-only phase of pandemic shutdowns, but quickly shifted back to its full menu once half its dining rooms were allowed to reopen at 50 percent capacity in June. The brand also sells hard alcohol and brunch cocktails, which sets it apart from similar franchises and helped Another Broken Egg coming out of COVID-19.
"Not all of our breakfast competitors have this, but we have full bars in our cafes, and we do a pretty good mix of mimosas and bloody Marys," Macaluso said. "We've seen that spike coming out of this in alcoholic beverage sales. This not only helps the top line but it's also very profitable."
Another Broken Egg typically releases four seasonal selections each year, and in June relaunched its summer selections menu with dishes such as creole shrimp benedict and tzatziki tots.
"It's obvious what people really come to us for. We're known for being more advanced, culinary-forward with menu items," Macaluso said. "We have a high level of culinary innovation in our menu and have very indulgent and chef-driven dishes."
The brand opened six new cafes since January and was up 5 percent in sales going into the pandemic. In June, company stores were still down between 10 to 15 percent. On the franchise side, Macaluso said sales are down between 15 and 25 percent. However, a franchise group with four cafes started to see positive growth at the beginning of June.
"There are pockets of positivity," Macaluso said. "We're continuing to see growth in our system, store by store, week by week. We're seeing things stronger in terms of sales."
Macaluso is "very optimistic" the adjustments the brand made to align with changes in consumer mindset will help it succeed in the long run. Online ordering, curbside pickup and delivery services are here to stay, and Macaluso is hopeful the full bars will continue to drive dine-in sales.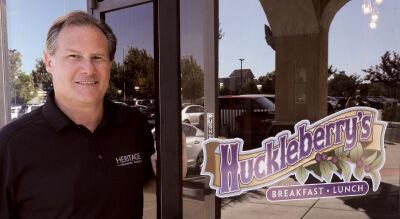 Huckleberry's expects pent-up demand
Greg Graber started Heritage Restaurant Brands in October 2016 as the parent company and franchisor of 34 restaurants, including Huckleberry's Breakfast and Lunch. Tagged as "Southern cookin' with a California twist," the breakfast brand differentiates itself with a unique dining experience. In an attempt to mimic the Southern bayou, each Huckleberry's contains a weeping willow tree, sparkling fireflies and Zydeco music.
"Breakfast is very experiential. It travels well and is good to-go, but there's nothing like having it in the restaurant. There's a differentiating ambiance and personal hospitality," Graber said. "You can't get that at home. You have to go in and experience that inside the restaurant, and it's really unique that we're a themed restaurant in the breakfast/brunch space."
During the peak of the pandemic shutdown, Huckleberry's lost 80 percent of its revenue at 14 operating locations in California, despite already having platforms in place such as family-style meal offerings, large party takeout and delivery options. Graber's team had to act fast to implement curbside pickup at restaurants.
"I give all the credit to our wonderful franchisees. Part of having a great culture is the ability to adapt to a changing world, and they did such an amazing job of adapting all throughout the pandemic," Graber said. "When you establish the right culture, everyone understands the brand compass, which allowed us then to give local flexibility to 'zees to do what they needed to do for their restaurants and communities."
Over the course of the shutdown, Graber said Heritage felt the pent-up demand for Huckleberry's. Though the brand plans to open six new locations this year, operators focused on developing trust with their customers so when existing restaurants could open again, guests would feel safe.
Takeout and delivery will become a larger part of the total sales mix going forward, said Graber, but when dining rooms begin opening up, Huckleberry's will stick with its core menu.
"We thought executing what we already do at a high level with hospitality is what our guests want," Graber said. "You have to keep in mind that during the pandemic, at some point, it's going to be over. We didn't want to do anything that would hurt the future of the brand or create false expectations for guests, so we stayed true to our core.
"We were successful in the past and we will be successful again."