On Friday the 13th in March, the day "everything broke loose" in the COVID-19 pandemic, Dr. Bruce Irwin and other American Family Care execs were having lunch with a major insurance company.
"They told us starting Monday, we're going to start paying full fare for a tele-visit, same as if they were in your office," recalled Irwin, who is CEO of AFC's chain of urgent care clinics and has the calming yet direct "bedside manner" of the medical doctor he is.
The team immediately dusted off AFC's TeleCare product, which allows for remote doctor-patient visits but had languished for lack of reimbursement and other problems, and within two weeks rolled out the system to every franchisee at no extra cost.
That was only one of several bold actions made at the Birmingham, Alabama-based chain, with roughly 64 corporate-owned and 180 franchised clinics. Also led by Chief Medical Officer Dr. Ben Barlow, a U.S. Air Force veteran, the chain known for nondescript clinics providing necessary but humdrum healthcare services propelled itself to a front-and-center position during the pandemic.
Two franchisees, in particular, helped to lead the charge.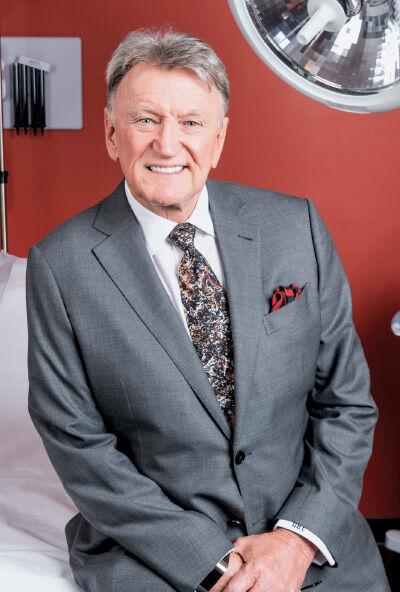 From Marine Corps to AFC Operator
Before he was a franchisee for American Family Care in the Boston area, Dave Adams was an officer and mechanized infantry operator in the Marine Corps. Dr. Kristina Orio, medical director for his six AFC urgent care clinics, was a U.S. Air Force battlefield ER doctor deployed to Iraq.
The two paired up to quickly create a crisis plan that rolled out rapid testing for the COVID-19 virus in one of the pandemic's hardest-hit locales.
"When we invested in this we didn't sign up for pandemic warfare, but this is what's asked of us now and we're answering the call, just like so many," Adams said.
"We both ran training events and…checkpoint training and mass casualty drills. We've done this for years in our respective services," said Adams. "When this all unfolded in
March…we pulled out the playbook from our training. We were the first in Massachusetts to stand up large-scale drive-thru testing events."
An Eagle Scout as a youth, Adams says his service roots run deep. "I served my community in that capacity and I served my country as a Marine, and now I'm serving my country again," Adams said. "Both Dr. Orio and I have the philosophy of always being able to serve something greater than oneself."
In Portland, Oregon, the owner of five AFC Urgent Care clinics was rolling out innovations of his own. Guru Sankar was trying to relieve an overburdened hospital and ER system while at the same time keeping his clinics' doors open.
Among his innovations: Triage pods in the parking lots, where patients with COVID-19 symptoms were examined in isolation. Initial telemedicine exams for people who don't wish to come in. And testing for the virus for anyone who showed up, outside the clinic, with gloved and masked healthcare providers.
"The phrase I keep using here is we're trying to build an airplane while we're flying it," said Sankar, who began testing for COVID-19 in clinic parking lots in February and made the other moves thereafter.
The care providers in his clinics appreciated the changes, he said. "That has been one of the most uplifting things from all this. They have responded tremendously. They've appreciated how we've looked after their safety, and how we are constantly adapting an improving" ways to treat patients. "It's been a virtuous cycle," he said.
After all, he added, "We're a healthcare company and this is what we do."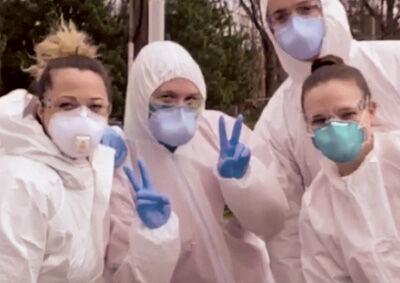 New corporate customers
By June, back at headquarters, Irwin & Co. were busy rolling out their newest product line to a new group of customers: rapid testing for the novel coronavirus or its antibodies for employers.
"We're in the process of trademarking our AFC COVIDSafe Workplace, because we've been contacted by so many companies to do mass screening," Irwin said. "They're desperate" to get employees back, and they can "partially hang their hat on" a test for antibodies that show if a person had the virus and built up at least partial immunity.
Irwin said the offering is "doing quite well," but explained the efforts to reopen workplaces is fraught with confusion. "We have a saying in medicine: You have to treat the disease but you also have to treat the patient," which means "you have to treat their fears, their desires, their wants," not just the illness itself.
"Unfortunately, there certainly has been a lot of confusion…and misinformation about this whole pandemic, and a lot of it's still out there," he said. "What can be done realistically, and what is realistically effective is not the same thing."
AFC is tailoring the safe workplace offering to each customer, which range from large-scale government entities to mom-and-pop stores. For example, a major utility in Alabama wanted to do mass testing of employees and had already chosen a lab, "but they hadn't thought about needing locations where the tests could be done. They approached us as a place where their employees could come," Irwin said.
As states reopen and cases rise or fall, and as health experts warn of resurgence of the virus perhaps in the fall, Irwin and his chain of AFC clinics expect to continue providing care—and calming words—to play a key role in public health.
"In the end, a virus gotta do what a virus gotta do," Irwin said. "It is just a virus," although a scary one at this point because so little is known. "Fear is based on a lack of knowledge and the unknown," a situation that AFC clinics are doing their part to battle.
---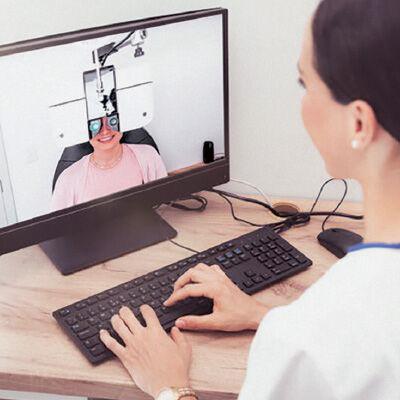 3 more healthcare franchises and their pivots
Fyzical Therapy & Balance Centers welcomed the big news in March, when CMS added 85 new telehealth services to the list now covered by Medicare and said the payment would be the same as in-person care. CMS stands for the Centers for Medicare & Medicaid Services. "Also, at that point the big insurance providers adopted the same protocol. I believe it's here to stay," said Brian Belmont, CEO of the 403-unit chain, about telemedicine.
Reimbursements for Fyzical's physical therapy services range widely by state and by insurance provider, he said, with Florida, for instance, paying about $83 per visit. Now the amount will be the same whether in-person or remote. "First and foremost, it was a way for us to provide care for our patients that needed it that didn't feel safe leaving their home," he said about telehealth. "Leaving the commerce side aside, our owners are extremely altruistic. They're caregivers by nature, and this gave us a method to provide care."
My Eyelab, which provides eye exams using remote refractionists and doctors and also sells glasses and contact lenses, didn't have to make radical adjustments. "We've been running telemedicine examinations for four years, so it's nothing new to us," said Dr. Brad Brocwell, VP of clinical operations. "During the whole COVID situation, this allowed us to still, where other competitors in the industry were closing their doors, we were able to provide essential examinations to the patients that still had needs."
My Eyelab has 181 units, with roughly 32 of those franchises. Brocwell expects a "positive impact" long term for the idea. "It raised awareness as far as telemedicine is concerned. Especially in the optical industry it's relatively new," he said. Some states have laws forbidding telemedicine, and those that changed those laws during the state of emergency may now recognize its value. .
"We, like everybody else, were just gobsmacked by COVID-19 and how do you respond to it. It really turned the entire company around," said Peter Holt, CEO of The Joint Chiropractic. "One of the first things we had to address was, are we in fact an essential healthcare service? And so we worked closely with the chiropractors' association and came out with a statement" that "we will stay open whenever we can. Virtually our entire network stayed open; we were down about 10 percent," he said.
The Joint has about 550 clinics and at one point the chain had 60 of those closed. Management did not require franchisees to stay open, but they did so in droves. "What was humbling and gratifying to me, 90 percent of our network stayed open," he said. In April, 60 percent of patients continued to come into the clinics, he said. The biggest fall-off was with new patients. In response, The Joint ran a campaign in June aimed at all the people working from home, perhaps slumping on their sofa or draped over the bed. It offered free adjustments to new patients, supported by TV, YouTube and online ads.  "People are so attracted to that couch, and that couch is a spine killer," Holt said about the effort. "It's truly trying to help a nation in pain."