"There is an expression in franchising that you're in business for yourself, not by yourself," says Johnny Sellyn, founder of FranchiseREsales.com, reciting a common phrase. The exception to that is when it comes time to sell the business. Then, franchisees are on their own. "To be honest, a lot of brands don't even want to have a discussion with franchisees about a resale," he says.
Helping franchisees to exit and bringing in a stronger operator, however, can benefit the entire system.
A sale is a natural part of the life cycle of a business for owners who are looking to retire or to pursue other interests. Other franchisees are selling because of a change in personal circumstances, or the franchise simply isn't a good fit. Many brands, though, are more focused on new franchise sales and often ignore those franchisees who may be in a critical position where they do need to sell their business.
Whether or not a brand has a resale program in place often depends on the size and the age of the franchise. "Many franchise systems, even larger ones, don't have resale programs," says Kathryn Shipe, an attorney at Kilpatrick Townsend & Stockton in Atlanta. "It wouldn't surprise me if half or less have formalized resale programs that go beyond the requirements outlined in the franchise agreement," she says.
When franchise systems are first starting, their emphasis is on new growth. In addition, the compensation for development teams also is tied to selling new franchises as teams are typically paid a percentage of the new franchise fee. So, in some respects, there is a bit of a disincentive for individuals to focus on resales. But the benefits of having a formal resale program are becoming more apparent for brands across the board.
The push to increase numbers is good in the short term for a franchise system, but there also is value in being able to provide guidance to someone who is looking to exit the franchise and sell their business, adds Shipe. "It really represents a golden opportunity for an underperforming, tired unit to be revitalized and become a more profitable unit, and that in turn is going to strengthen the entire franchise system," she says. That requires taking a longer-term view, something more smart franchisors are starting to do, she adds.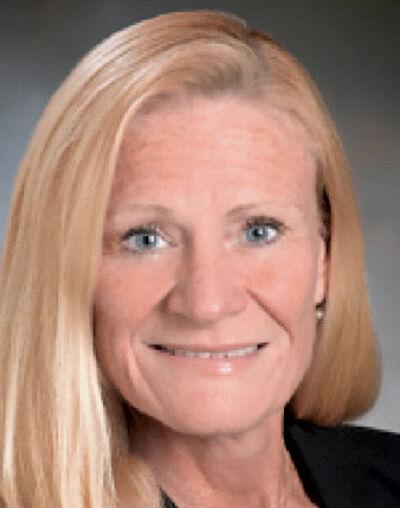 Brands add formal programs
Auntie Anne's introduced its Refranchising Assistance Program in January 2019, which in addition to reduced transfer fees offers extra assistance to franchisees interested in selling. That assistance includes a list of third-party vendors to help with business valuation, putting together a strong P&L or with leases.
For Auntie Anne's the decision to introduce the program had a lot to do with the maturing of the brand, which has been around for 32-plus years.
"We have a lot of franchisees in our system who have been with us almost from the beginning," says Jackie Secor, vice president of operations at Auntie Anne's. Some are getting close to retirement, and they didn't really know where to start to prepare for a sale, she says. The program has helped open up conversations and franchisees felt more comfortable asking questions, she adds.
Auntie Anne's program outlines the different steps necessary for a sale. "So, it really helps existing franchisees who are interested in selling understand all of the documents and things they need to consider when selling their stores," says Secor. There are things a franchisee might not consider, such as the terms of their lease or transfer rights to a new owner, or what information in a P&L a bank will require in order to approve a loan for a buyer.
"We may have provided counsel along the way in some of these sales in the past, but this was more of an intentional program to have very specific steps set up for franchisees that took some of the anxiety out of the process, and also helped them to better understand what a potential buyer might be looking for," says Secor.
Advice for creating resale programs
It is important for a resale program to clearly articulate the franchise system's requirements related to a sale. Another component is to provide consistent, personalized communication.
"This is a very emotional decision for a lot of our franchisees as they are moving into retirement," says Secor. "So, it was really important to take the time to have personal conversations with franchisees and allow them to say what they want to say and be heard."
Franchise systems also must be aware of legal aspects when establishing formal resale programs, particularly as it relates to real estate and business brokerage laws. Generally, those laws draw a line between offering information and educational resources to a franchisee and actively influencing decision-making.  
Franchises should be proactive and aware of circumstances that could trigger a sale so that they can provide information to the franchisee. Some triggers include an upcoming renewal date or if an operator is nearing retirement age. Recognizing them can prevent a spiral into a negative situation.