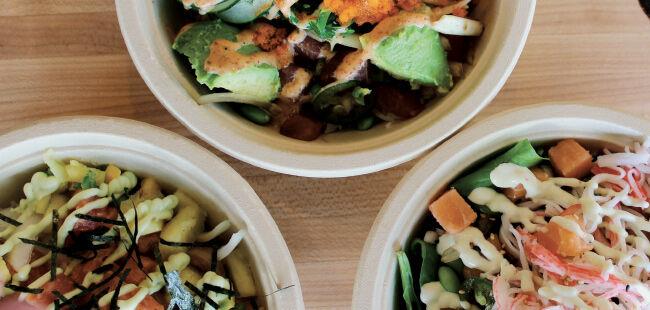 As the COVID-19 pandemic set in last year and Matt McNulty stopped traveling as part of his role as senior vice president of global sales for cybersecurity tech firm Ironscales, he found himself reading about franchises, specifically Island Fin Poké. A longtime fan of the raw fish dish whose popularity in and outside Hawaii inspired several restaurant concepts, McNulty was intrigued.
"It instantly dawned on me that here in the west coast of Florida, there really weren't any good poké restaurants," said McNulty, who began his own research, visited the local independent competitors and then called Island Fin co-founder Mark Setterington. "I said, I think there's opportunity here." Other franchises such as Pokéworks and Lemon Shark do have a handful of Florida units.
McNulty, who said he wanted to be involved with growing a brand and not simply operating a restaurant, signed on as an area representative for eight counties in west Florida, including cities such as Tampa, Sarasota and St. Petersburg, with plans for upwards of 20 restaurants. He also signed a three-unit deal to open his own locations.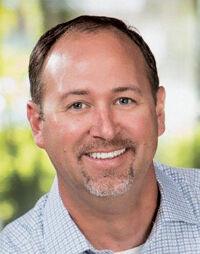 Island Fin, based in Orlando, has 10 restaurants open in five states, and McNulty said Setterington was willing to negotiate a favorable agreement while also giving him a voice early in the development of the brand.
"We had the flexibility to get to a deal we both felt was mutually beneficial," said McNulty as he noted that while Island Fin is an emerging brand, "It's a really well-run organization that offers a product that meets the needs of what a lot of people are looking to eat. Healthy eating is here to stay."
Doing his due diligence, McNulty said he spoke with several franchisees who all were "hugely positive" in their assessment of the brand, particularly the training and store opening support. The Island Fin experience, he added, is intensely focused on customer service and cleanliness. The cost to open an Island Fin restaurant ranges from $196,500 to $358,000, including a $40,000 franchise fee. Item 19 in the brand's franchise disclosure document reports the financials for one company store with total sales of $524,643 in 2019 and net income of $110,254.
---
QUICK HITS
Naf Naf Grill signed a 10-unit agreement with INAA Restaurant Group to open locations in the Dallas-Fort Worth market. INAA's team includes operating partner and former Dunkin' multi-unit manager Aamir Rajan.
MOD Pizza signed an agreement with DBMC Restaurants to develop 30 locations across central Alabama, southern Louisiana, southern and central Mississippi, and in the greater Nashville, Tennessee, area over the next seven years. DBMC Restaurants owns and operates full-service concepts Santa Fe Cattle Company and Cody's Original Roadhouse and is a Walk-On's Sports Bistreaux franchisee.  
Restore Hyper Wellness + Cryotherapy signed an agreement that will make Level 5 Capital Partners, which in 2020 also invested in the brand, its largest franchisee. Level 5 will open 60 new stores over the next nine years in markets across the country.
Goldfish Swim School inked a multi-unit agreement in Texas for the development of two schools in the greater Houston market. Franchisees Kevin Coffman and Ryan Moon also operate an Urban Air Adventure Park franchise.
Romeo's Pizza plans to open 10 restaurants in Tampa, Florida, over the next two years after signing a development agreement with Patrick Howlett, CEO and president of Howlett Restaurant Group.
Pieology will expand in Ohio after signing a multi-unit deal with Pizza Pie Investments, a franchise group owned by Jerrod Hartman. He also runs transport and delivery service Fireteam Logistics and is co-owner of Main Street Deli in Findlay, Ohio.
Bad Ass Coffee of Hawaii signed three new multi-unit deals. Aaron and Lisa Rutter plan to open five locations starting in Chandler, Arizona. In Kentucky, Bryce Walker will open three units, with his first planned for Lexington. And in New Jersey, Tom Soper and Paul Newman agreed to open three stores.
The Wire is the place to find news of multi-unit development agreements, brought to you by Editor Laura Michaels. Want more? Sign up for the e-newsletter at franchisetimes.com/e-newsletter. To share your brand's multi-unit deals, email details to lmichaels@franchisetimes.com