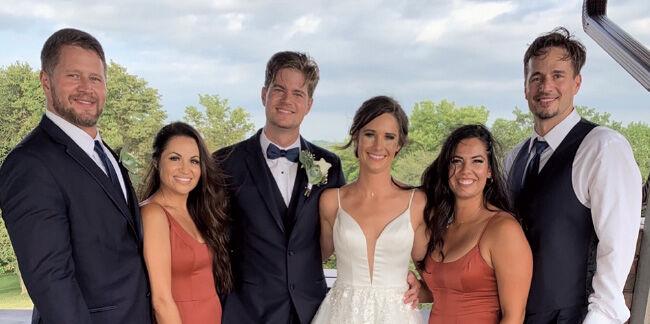 Like many franchisees, Todd Vettel and brothers Tim and Trevor were customers first, in this case of Omaha, Nebraska-based Scooter's Coffee, which has a location about 100 feet from Vettel's 9Round gym in the capital of Lincoln.
"We started stopping in there all the time. We always see how busy it is, it's constantly flowing," said Todd Vettel of the drive-thru coffee concept. "We always thought it looked alluring. When COVID happened and we shut our gyms down for two months, we started looking at diversifying our portfolio."
The Vettel brothers, under their Get After It Services group, inked a deal to open three drive-thru kiosk Scooter's units in Fort Collins, Colorado, where they also operate a 9Round location (the Vettels have five gyms total) and have a family vacation home.
The financials looked good, said Vettel—average gross sales for kiosk stores were $473,012 in 2019; the top 20 average was $761,277—and existing franchisees all spoke favorably about the brand. But what ultimately sealed the deal, he continued, was the Be Amazing Day, Scooter's version of a discovery day.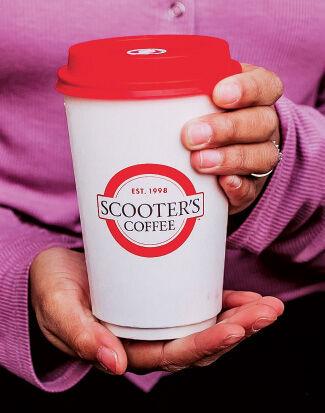 Even conducted virtually over Zoom, Vettel said he was able to evaluate the leadership team, including CEO Todd Graeve and Don Eckles, who co-founded the brand with wife Linda, and came away impressed. "Scooter's is very sophisticated; their business acumen is high," he noted. Plus, the level of support and size of the corporate staff has grown as the system nears 300 units in 17 states.
Scooter's has a handful of locations in Colorado, said Vettel, but none in Fort Collins, and its competitors in that market—Ziggi's, Dutch Bros, The Human Bean—are "unimpressive."
"Scooter's is better at what they do best, that fast drive-thru service," he said. "It's all about speed and convenience and smiling and knowing your name."
The total investment range for a 550-square-foot drive-thru Scooter's Coffee kiosk is $389,874 to $685,874. The brand also franchises a drive-thru coffeehouse model with a footprint of 1,600 to 2,000 square feet and total investment range of $552,676 to $860,654.
---
Quick Hits
Phenix Salon Suites signed several multi-unit agreements in recent weeks for a total of 24 locations. Among them is a deal with Doug Cox, who through his Providence Salon Group plans to develop 15 Phenix franchises in Nashville and Knoxville, Tennessee, and Lexington, Kentucky. Cox is the founder of Providence Health Group and also operates nursing homes, assisted living facilities and consulting firms in four states.
Mooyah Burgers Fries & Shakes will grow in its home market of Dallas after inking a 10-unit development agreement with Ted Beaman, Sean McCullough and Greg Stevens of Agape Management. The group is also taking over ownership and remodeling two existing area locations.
Fleet Clean USA signed a two-location deal with Andy Trinh and his father, Dr. Kheit Trinh, who will open branches of the mobile fleet washing service in Washington, D.C. and northern Virginia. The brand inked a three-unit agreement for Pittsburgh, Philadelphia and Cleveland with brothers Brian and Chris Beers, who are also Midas franchisees.
RibCrib signed a three-unit deal for the Panama City region of Florida with Chris and Amy McMillan, who will bring the first of the brand's barbecue restaurants to the state.
PetWellClinic, a walk-in veterinary clinic franchise, signed multiple deals for a total of 33 locations in Florida and Pennsylvania. In Pittsburgh, former construction company owner Dave Kowcheck will open eight clinics, while Dave and Colin Jones will open two. Another franchisee signed for 23 locations in southeast Florida.
Office Evolution will expand in the Detroit market for the first time after signing a two-unit deal with Walt Czarnecki Jr. and Leslie Czarnecki.
MADabolic inked an agreement with franchisee Dimple Patel, who after originally signing for one location of the fitness concept added another deal for three studios, all in the San Antonio metro area.
The Wire is the place to find news of multi-unit development agreements, brought to you by Editor Laura Michaels. Sign up for the monthly e-newsletter at franchisetimes.com/e-newsletter. To share your brand's multi-unit deals, email details to lmichaels@franchisetimes.com