Mary Rawlins spent 21 years in the Burger King system, ultimately serving as controller for a large franchisee. Then she heard about a little sandwich chain started by "two actual firefighters and their dad, a retired fire captain. It's a good story," she said.
When Firehouse Subs kicked off a franchise effort in 2003, she decided to jump. "I came over to this little, teeny brand with 63 restaurants" from the mighty Burger King. "I remember how quiet it was."
Many questioned her decision, but she bet on the founders. "They had a passion I've never seen before. I felt inspired," she said. "I made a big leap of faith."
Rawlins, VP of financial services, now counts 1,185 Firehouse Subs locations in 46 states, as well as Puerto Rico and Canada, with 33 corporate stores and the rest franchised. EBITDA, or cash flow, runs 10 percent, she said in a presentation at the Franchise Investment Conference in Dallas in March, just before lockdowns started across the country due to COVID-19.
She also touted the Firehouse Foundation, which has granted more than $48 million in 4,182 grants to help first responders. "We get thousands of requests for things they absolutely need," she said, and the foundation's close alignment with the franchise's history appeals to many operators.
CEO Don Fox detailed how Firehouse Subs was faring amid the pandemic. "All things considered, pretty well. We only have 33 stores that are temporarily closed. It's a compliment to our franchisees and their resiliency," he said on a podcast with sister publication Food On Demand, published in early April.
"It feels like this has been going on for three years, but it started on March 11 with the president's declaration of the national emergency," Fox said, recalling a timeline familiar to many restaurant franchises.
"On the 12th and the 13th, we saw sales drop off trend, not alarmingly so—6 percent down on Thursday, the next day, Friday, 11 percent down. But it was Saturday, March 14, that we stepped off the cliff," with sales down 20 percent over that weekend, and then dropping by as much as 40 percent.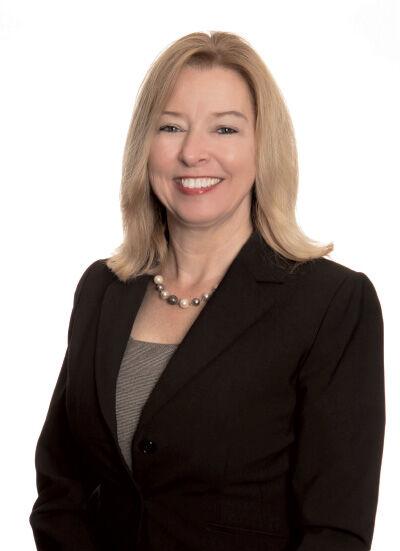 "The true magnitude of this thing really started to show itself through that week. The big question was, where is the bottom?"
Firehouse Subs went all in for off-premises, and by early April the brand was "well into two weeks of day-after-day sales growth," he said. "Talking about comp sales vs. last year is completely irrelevant. Don't beat yourself up over it. It's a much shorter time frame, measuring yourself against what you did the day before."
He advised operators to be nimble. "Every day we deal with a new set of circumstances that we have to adjust to," he said, adding "nobody would ever wish this upon anyone or ourselves." But at the same time, "the challenge is also invigorating, and it's an opportunity for people to show their best colors or stripes."
Fox said Firehouse was seeing "real dollar growth" in its own online ordering process with rapid pickup. "It's more than doubled than where it was," he said.
Third-party delivery is increasing as well, in dollars and percentage of sales, but not to the level of Firehouse's own online ordering process.
"This is a challenge for the third-party delivery companies themselves. They've got to step up and improve their game, the quality of the operation," he said.
"We're getting a disproportionate number of complaints that come from that channel. That's not unique to us."
He believes in resolving customer complaints immediately. "It's important for you to love every guest you have. They are to be treasured. Every time you have an issue you want to do everything in the world to fix that issue," he said, but that's hard for the operator to do when the third-party services share only transactional information.
"Sometimes the guest knows where to assign the blame, but often they won't. If it sounds like I'm frustrated with that, it's because I am."
Both Fox and Rawlins, no doubt like other operators, will welcome the day when they can get back to opening new stores. During her presentation, Rawlins showed off the Firehouse Subs Restaurant of the Future, with design cues so customers know where to line up to order, a new look for a slimmed-down dining room, and a grab-and-go feature with cold, prepared sandwiches.
For dine-in customers, the restaurant will be less cluttered, but still pay homage to the firefighting community. The new restaurants will cost more than $1 million to build out.
They will also continue the tradition of a custom-painted mural. The mural in the Jacksonville, Florida, store, near the company's headquarters where the brand began, is Rawlins' favorite.
"And guess who's on that mural? I am. It was such an honor to be on the mural for the first Restaurant of the Future. Our founders were the catalyst for making sure I was on that particular one," she said, referring to Robin and Chris Sorensen, who remain the majority owners. "It's been nice working for them for so long."