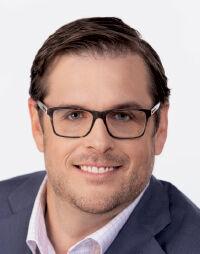 How did retail eyecare franchise My Eyelab open 28 new locations and sign agreements for 57 new units in 2020 during a pandemic? Part of that answer is in marketing, both to prospective franchisees and to consumers. This means knowing how to promote the products customers need and want, according to Mike Wootton, vice president of franchise development at My Eyelab.
"Telehealth is always something we had done and was core to our operating principles, but it wasn't something we put out in front of the end user or consumer," Wootton said. "It's something we did because it was effective, but we didn't go out and promote it … all of a sudden that switched."
My Eyelab saw a 60 percent increase in telehealth eye exams last year and is averaging about 4,000 exams per day. Customers still come into the clinic, but optometrists aren't right in their faces. Instead, they're on a Zoom screen in front of them, with remote control of the phoropter, an instrument that tests individual lenses on each eye.
"The magic piece is we're able to manipulate the phoropters from remote; it's the tipping point which allows it, it's our special sauce," Wootton said. "Everything else is the same process." It's all about finding the strengths of your brand that shine in uncertain times, plus what shows the stability inherent in your concept, he added.
My Eyelab's increased business attracted prospective franchisees, who were able to attend virtual discovery days. Ten new franchise groups signed on, and half of the 57 total units sold came from existing owners.
"I made sure when selling franchises, I wasn't putting people outside of their comfort zones with health concerns," Wootton said. "The biggest thing we did was understanding people's timelines might change." The brand "built in sensitivity to a normal development schedule to allow for unforeseen circumstances and were as flexible as we could with compassion towards those issues."