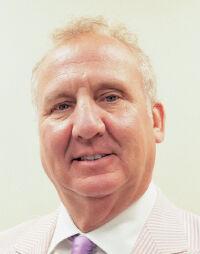 Gary Grewe confessed he didn't know anything about Freddy's Frozen Custard & Steakburgers until he met the brand's CEO, Randy Simon, at an event for the International Council of Shopping Centers. Grewe, a principal with commercial real estate developer RSolution Holdings, was looking for franchises he could bring to the firm's own shopping centers and said the more he learned about Freddy's, the more impressed he was.
"They have a family-first culture, the same as us," said Grewe, who with RSolution signed a 50-unit deal to develop Freddy's in Florida from Fort Myers up to Pensacola and in small portions of Alabama and Georgia. "And of course Freddy's food is fantastic … we wouldn't invest in a brand where we didn't believe the quality was superior." Grewe was also impressed with a profitability proposition that didn't rely on huge transaction volume. (Average unit sales for Freddy's are $1.53 million.)
RSolution, also a franchisee of Slim Chickens with units in Missouri and Illinois and the rights for 50 total, acquired three Freddy's restaurants in November 2019 and recently opened its first ground-up freestanding build in Pensacola. Its renovation of a former Cinnabon/Schlotzsky's with a double drive-thru, also in Pensacola, will open next.
RSolution brought in former Panera Bread district manager Ben Palko as its director of operations for Freddy's. Palko already had a Freddy's connection, having worked on the Panera franchises owned by Randy Simon, and said the restaurants acquired in Bradenton, Sarasota, and Ocala are up double digits in comp sales. "Despite COVID, we've really made a splash here and are doing quite well," said Palko.
He credited much of that success to the operational focus Freddy's puts on the customer experience. "What gives us a leg up is … we empower our team to do anything necessary to make the guest experience what it should be," said Palko.
The total investment for an endcap restaurant is $766,062 to $1,889,891; for a standalone restaurant that investment range jumps to $1.1 million to $2.1 million.