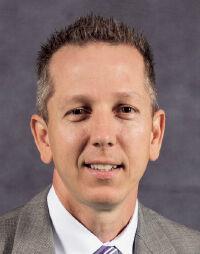 Recent years have brought a rise in refranchising, or taking corporate-owned stores and flipping them into franchised ones, either by selling to existing franchisees or bringing new 'zees into the system. For Michael Landry, VP of franchising for Rent-A-Center, a resale program meant increased revenue, lower costs and better store performance in some markets.
The brand, a lease-to-own concept offering mainly furniture and electronics, piloted its refranchising efforts in 2015 when it sold 40 Rent-A-Centers to Shirin Kanji, whose family owned hotels.
"Since it's a niche business not as many people are familiar with, we were taking outside-the-industry investors who are primarily franchisees of other national concepts, pairing them with operators we know from our business, and selling them large groups of stores already open—a turnkey operation," Landry said.
Between 2018 and 2020, Rent-A-Center refranchised 312 stores. The real challenge was the operational handover of large quantities of stores in short periods of time. Rent-A-Center "perfected that process," Landry said, by having a dedicated team working with franchisees with the goal of retaining 100 percent of store workers and managers to minimize disruptions.
Today, Rent-A-Center's more than 2,000 stores are 84 percent corporate-owned and 16 percent franchisee-owned. The brand was able to use the millions in cash generated from reselling to pay down debt, as well as invest in IT and tech enhancements. The key to their strategy? Making sure incoming franchisees were good fits. They had three final candidates for their first refranchised stores—a QSR group, a small private equity firm and the Kanji hotel family.
Kanji, Landry said, was clearly a successful operator who also cared about people. "Had our first franchisee not been as successful, the program likely would've failed, and I'm pretty sure my company would've fired me after I convinced them to do it," he said.