Mitch Cohen's lengthy career as a franchisee includes operating top-performing Baskin-Robbins stores, successfully adding Dunkin' units and later getting into Nathan's Famous Hot Dogs. He now has five Jersey Mike's shops throughout Long Island, New York, but his newest brand is seemingly a total departure from the restaurant industry. "Seemingly" because, as Cohen explained, his experience from 35-plus years running restaurants will translate to a unique take on customer service as he steps outside foodservice to develop locations of Sola Salon Studios.
Cohen, along with business partners Marvin Goldfarb, Al Goldstein and Seth Goldstein of SAMM Property MGMT, will develop six units of the salon suite franchise over the next five years across Nassau and Queens counties in New York. The first is projected to open before the end of this year. Cohen is also a founding partner of operator-focused strategy firm PerforMax Franchisee Advisors.
While many franchisees in this segment are absentee owners who keep their day jobs and have a spouse or business partner who operates the location, Cohen said he and his team will work directly with the stylists and other salon professionals who lease studio space. "We're operators at heart, we've always been hands-on," he said. "We're invested in the business and we're going to carry that mindset to Sola."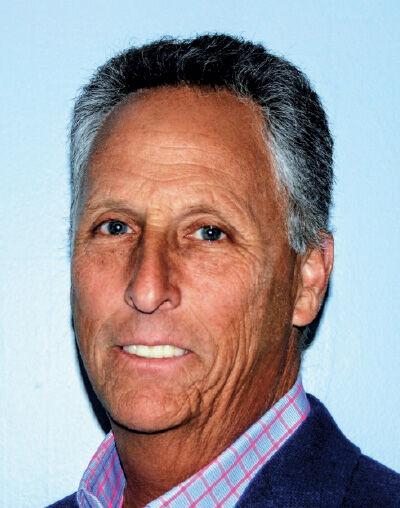 "We're going to treat our stylists as if they're a guest in our restaurants," Cohen continued as he explained his plans to train salon professionals on customer relations tactics and provide them with business management tools.
Sola as a brand, he said, is "really focused on taking care of the stylist community," something that helped it stand out from competitors.
The agreement with Sola came after Cohen and his partners spent about two years evaluating non-food franchises. "As minimum wage, the landscape started to change, I was trying to look for an outlet that might help me navigate my future without a lot of employees," said Cohen. He noted the executive team at Sola, including CEO Christina Russell, who he knew in previous roles, has been especially helpful as his group navigates the switch from foodservice.
---
Dave's Hot Chicken inked a franchise agreement with David Futrell and Ernest Crawford to open 10 locations in the Dallas-Fort Worth area. The franchisees previously owned Schlotzsky's locations in Texas and New Mexico and are also operators of Fuddruckers units in the Dallas area.
Daily Jam, a fast-casual breakfast and lunch concept, inked a 10-unit deal in Michigan with Motor City Jam LLC, part of the family-owned Ansara Restaurant Group. The group is also a Red Robin franchisee with 22 units.
Fit20 USA signed a regional development deal with Alexander's Fitness Company LLC, which will grow the fitness brand in Utah.
Tin Drum Asian Kitchen signed a two-unit deal with Setul and Trishna Patel to develop restaurants in the Atlanta area. The Patels are also franchisees of hotels and office building delicatessens.
Big Blue Swim School signed two multi-unit agreements, one with Ben and Jack Cahill for four locations in St. Louis, and the other with Sam and Mryna Abraham for three locations in New Jersey.
I Heart Mac & Cheese signed several multi-unit agreements as the Florida-based brand continues aggressive expansion. Its first deal for California is a four-store agreement with Jason Mejia for locations around L.A. A deal with Mastermind Alliance Investment Group will bring two I Heart units to Miami. In the Dallas-Fort Worth area, a development agreement with Evan Boone is for three stores.
Pet Butler, which provides pet waste removal services, signed a multi-unit deal with Susan Curtis to develop the south Nashville market of Tennessee.
Nestlé Toll House Café By Chip, a dessert and bakery café, signed an agreement with franchisees Thelma and Kristopher Edgell to open five new cafés in Louisiana, starting with the first location in Shreveport.
The Wire is the place to find news of multi-unit development agreements, brought to you by Editor Laura Michaels. Want more? Sign up for the e-newsletter at  franchisetimes.com/e-newsletter. To share your brand's multi-unit deals, email details to lmichaels@franchisetimes.com