Inflation, material shortages and supply chain disruption have all contributed to sticker shock when it comes to construction costs. Franchisors are looking to counter the surge in costs with shifts in store strategies.
Rising costs on both labor and building materials have pushed overall project costs 8 to 30 percent higher in some cases. "There is a lot of variability across categories when it comes to materials," said John Walbrun, chief operating officer at Caribou Coffee.
While the surge in lumber prices dropped back in early 2022, costs have jumped recently in larger items such as HVAC systems and windows. "Overall, there is a domino effect as we are experiencing higher labor rates and increasing distribution expenses amongst a list of other items," Walbrun added.
Operators are feeling the pinch of higher costs. "It doesn't take much for the needle to move for a small franchisee. The budgets are tight and proformas are, in some cases, outdated," said Bradley Sanders, a senior managing director at CBRE who heads the firm's global retail project management group.
Some franchisees might have signed agreements 12 months ago, or longer in the case of multi-unit agreements, when costs were lower. In addition, delays in getting needed materials to finish a project can impact the income side of the ledger. Other franchisees face the added risk of entering a "dark rent" period where a leased space is not fully operational, and yet they are obligated to start paying rent.
Although some view the inflation as transient or temporary, many franchisors aren't waiting for costs to subside. They're looking at ways to value-engineer prototypes to help offset higher costs franchisees are experiencing today.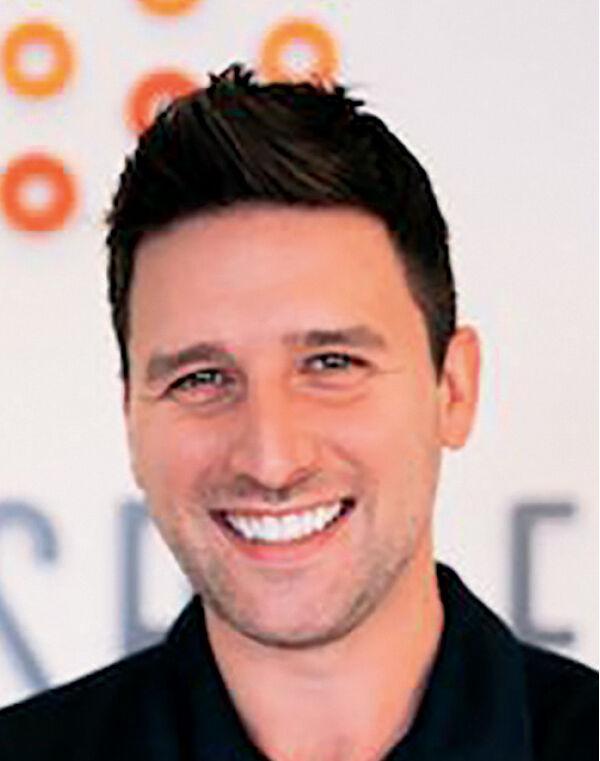 Shrinking footprints
One solution is to reduce the size of the footprint. QSR operators in particular are looking at rising costs in the context of changing customer behavior, with more orders going out drive-thru windows or out the door for pickup and delivery.
If a franchise can reduce in-store dining that eliminates even 200 to 400 square feet, it can result in substantial savings. In cases where the buildout is averaging $100 per square foot, that translates to savings of $20,000 to $40,000. The risk franchisors have to consider is whether the modifications to reduce the footprint today may impact future operations if demand for in-store dining returns, noted Sanders.
QSR burger chain Krystal has two new prototypes under development. Both have smaller footprints and lower building costs compared to its traditional 2,500-square-foot restaurant. One is a 950-square-foot drive-thru and carryout-only model with no interior seating, and the other is a 1,300-square-foot building with limited seating. The company has seen building costs increase between 10 and 30 percent.
"We're trying to rebalance the scale by reducing our building costs and focusing on the unit economics," said Thomas Stager, president and CEO of Krystal.
Construction costs are top-of-mind for Krystal, which is ramping up growth after Fortress Investment Group acquired the company in 2020. The company expects to open six to seven new locations in 2022, with plans to add 25 units per year for the following three years.
The smaller units allow Krystal franchisees to save about 40 percent on building costs. The prototypes also will feature new equipment to help operators reduce labor and get food out to customers faster. The type of store will depend on the individual market and demand in a particular area.
Krystal has "breakfast clubs" in a number of its small-town locations that cater more to dine-in eating. "In small towns like that, we will continue to have a lobby that will accommodate about six tables, but it just won't be as big as our traditional model," said Stager.
Caribou Coffee is expanding with its smaller footprint Caribou Cabin, a model the company launched in 2019 that offers attractive economic returns. The 60-square-foot unit focuses on drive-thru and walk-up business.
"By constructing this prototype model in our own facility, we were able to bring in operators to make the process as efficient as possible," said Walbrun. The back of house for the cabin model, for example, was value engineered to optimize space for team members and storage. "We have found that having a consistent prototype also creates more predictable outcomes for our developers and general contractors, which in turn makes the costs more predictable."
Lower-cost design choices
Franchisors are exploring options to reduce costs in the design and materials used in their prototypes. Perspire Sauna Studios has seen its total project costs rise 10 to 20 percent, largely due to increases in building materials and shipping costs. The company is working on a redesign package with value engineering in mind.
"We're looking at different ways to maximize the aesthetic appeal, while minimizing the total construction cost," said Lee Braun, Perspire's CEO and co-founder. The wellness franchise provides an infrared sauna and color light therapy experience. It has 22 studios open in 13 states and plans to open more than 20 new units in 2022.
Perspire is finding savings by modifying its materials, as well as design efficiencies that generate better heating and cooling to improve its energy efficiency. For example, its original prototype used Canadian western red cedar throughout its locations. The cost of that wood has jumped significantly over the last year due to supply shortages. Now the company is looking to incorporate more mahogany, which has a similar look but is priced about 15 percent lower than the cedar, noted Braun.
Value-engineering solutions also are happening on the operations side. Sanders has seen some restaurants in urban markets use one location as a hub with more commissary foodservice that supports a network of other stores in the area in order to save on labor. CBRE also has a preferred vendor program where it has negotiated contracts with HVAC providers, lighting, ceiling tiles and other finishes to take advantage of its buying power as a large company and bring that to bear for its clients.
"Everybody is trying to tighten up costs wherever they can. The key is to look for the needle movers," said Sanders. "Saving a nickel a square foot on paint isn't going to make or break the proforma, but if you can focus on the big dollar items, like rooftop units and kitchen equipment, and make some strategic moves, that's how real value engineering is being implemented."