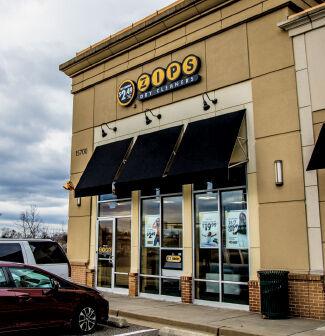 Brothers Visesh and Vishal Velagapudi were putting in 16-hour days as they grew Stokos, the restaurant concept created by their father, to five locations throughout Baltimore. Talking with other family members involved in franchising, "we saw their quality of life was better," recalled Visesh Velagapudi, a realization that last year prompted the brothers to research concepts.
"The first thing I was looking for was scalability and then longevity—will this product or service exist 10 to 15 years from now," said Velagapudi of wanting a business that could "survive recessions or a changing political landscape." Before October 2020, he continued, a dry cleaning company wasn't on his radar, but then he discovered Zips Dry Cleaners, a Greenbelt, Maryland-based brand with about 70 locations.
Velagapudi and his brother signed an eight-unit franchise agreement to bring Zips to Charlotte, North Carolina, where the two also own residential rental properties and where Velagapudi will relocate. The Zips model of same-day service and a flat price of $2.49 per item will do well in Charlotte, according to Velagapudi, as IT and finance companies have drawn a growing professional population and the median household income is nearing $63,000. Conversations with more than 20 franchisees in Maryland and Pennsylvania further bolstered Velagapudi's confidence as he compared answers to his questions on how long it took to develop revenue and performance during the last recession.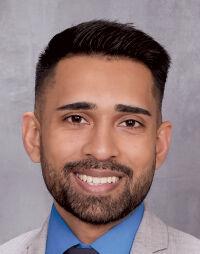 "And I asked, how did COVID affect your business," he said. "Ninety percent said the business all came back within three months, even with work-from-home and people not going into the office." Average unit volume in 2019 was $1.1 million, with average net income before general and administrative expenses of $362,539. The investment amount to open a Zips ranges from $745,700 to $1.3 million.
Velagapudi wants to open his first location by August, and he noted he has ideas for adding delivery and concierge services in partnership with apartments and condominiums, ideas the franchisor is "very open to." "I have the ability to speak my mind," he said, another positive of the Zips system.
---
Quick Hits
Mountain Mike's Pizza will expand in Utah after signing an area development deal with Pelican Food Concepts for 30 locations. Under the agreement, Pelican, led by CEO Donte' Andry, has exclusive development rights in the state and will operate its own stores in addition to bringing on franchisees.
Dave's Hot Chicken signed an agreement with Damm Fine Chicken to open 20 restaurants throughout central California. The group is also a Blaze Pizza franchisee under the name Damm Fine Pizza with 20-plus stores.
Scooter's Coffee will expand its Oklahoma footprint through a new deal with existing franchisees Jason and Rita Metcalf of Metcalf Coffee Oklahoma Inc. The family will open another 26 stores in the Oklahoma City market and also purchase 13 corporate Scooter's stores in the area.
Massage Heights will open two locations in the Dallas market after signing a multi-unit deal with Ryan Simmons, whose first location is expected to open in July in the city's Uptown neighborhood.
El Pollo Loco inked new agreements with existing franchisees in Louisiana and California. Listo Way Group will open two more locations, in Baton Rouge and Lake Charles. Peglion, El Pollo Loco's second-largest franchisee with 34 restaurants in Southern California, committed to opening three more locations in the San Diego area.
Hammer & Nails Grooming Shop for Guys signed an area developer agreement in Florida with Rick Sander. Sander will open two grooming shops of his own in Naples, then bring on franchisees to open 17 additional locations along Florida's Gulf Coast.
The Wire is the place to find news of multi-unit development agreements. Sign up for the e-newsletter at franchisetimes.com/e-newsletter. To share your brand's multi-unit deals, email details to lmichaels@franchisetimes.com.