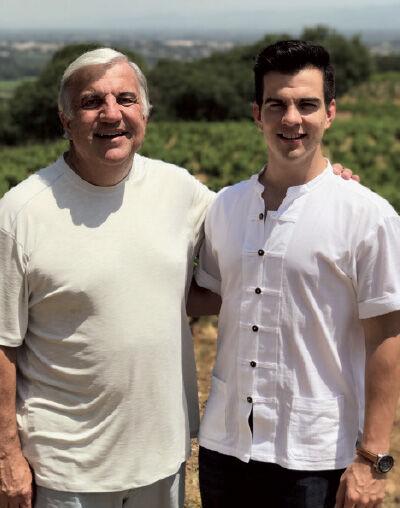 Joe Karcher is building his own restaurant legacy, albeit as a franchisee of restaurants, not founding them, as his father, Carl N. Karcher, did 64 years ago when he opened the first Carl's Jr. restaurants in California. Joe Karcher, along with his son Alex, are among the newest franchisees of Dave's Hot Chicken, a Los Angeles-based concept that in less than six months of franchising inked deals for more than 100 units. The Karchers signed on to open five restaurants in the Portland, Oregon, market under their JCK Birdz company, making Dave's Hot Chicken their fourth brand.
"We hadn't been looking, but when we discovered Dave's, we loved everything about it," said Joe, who also operates 60 Carl's Jr. units, six locations of The Human Bean and five Jersey Mike's shops. "We were really impressed with the leadership and Bill Phelps—he's got great experience growing a brand." Phelps, the co-founder of Wetzel's Pretzels who also helped launch 350-unit Blaze Pizza, joined Dave's Hot Chicken as CEO last fall.
While it has just four restaurants open, Alex Karcher said the brand already cultivated a following thanks to chef Dave Kopushyan's take on Nashville-style hot fried chicken. "Portland is a very foodie town, they're always excited about new concepts," said Alex. "I think they'll love the craveability of it. Since we signed on, I've been wanting to selfishly open this so I can go eat there."
He and his father also both touted "the simplicity of the model"—Dave's operates as a fast-casual concept with a limited menu of three combo platters—and its appeal for takeout and delivery customers. "The food holds up extremely well, it travels well," said Joe of the fried chicken tender and slider combos. "Before the pandemic they had delivery but were usually too busy" to maximize the channel. Now, he continued, both delivery and takeout are driving sales at existing units.
The Karchers plan to open their first Dave's Hot Chicken in the fall. The cost to open a location ranges from $419,800 to $861,500, including $30,000 for the initial franchise fee.
---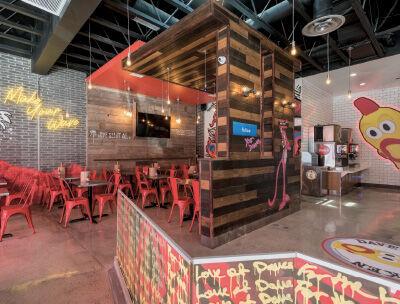 Quick Hits
Rise Southern Biscuits and Righteous Chicken signed an area development agreement for Virginia with David Dowdy, Matt Hurley and Nash Osborn of BDVA Holdings, which committed to opening a minimum of 25 Rise locations throughout the state over the next nine years. Dowdy was already a franchisee of Rise with a location in Raleigh, North Carolina, while Hurley and Osborn operated independent restaurants.
Rush Cycle signed a multi-unit deal with former Rush instructors Sara and Nicholas Dillard, who will open four locations in the Montgomery market near Houston. In Westminster, Colorado, a suburb of Denver, Rush riders and employees Ron and Kari Corcoran will open two units.
Wienerschnitzel will expand in Louisiana after inking an area development agreement with Lake Charles-based Henderson Family Restaurants to build 20 stores over the next 13 years.
Slim Chickens plans to enter the Cleveland market after signing a six-unit franchise agreement with David Giesen. Giesen is a multi-unit owner with 15 restaurants in Ohio and Colorado across brands including Arby's and Freddy's Frozen Custard and Steakburgers.
Phenix Salon Suites closed on a three-unit franchise agreement for Pittsburgh with Scott Kramer. Kramer is an area sales manager for BTL Aesthetics and has been in sales most of his career.
Stoner's Pizza Joint signed a three-unit deal with existing franchisee John Stetson, who started with one location in Fort Lauderdale, Florida, and is now expanding in Georgia.
Jeremiah's Italian Ice signed its first development deal in North Carolina, a three-unit agreement with Randy, Elizabeth and Caitlin Olson for locations in the Asheville region.
Mooyah Burgers, Fries & Shakes inked a three-unit agreement to develop restaurants outside of Los Angeles. New franchisees and will open Mooya restaurants in Claremont, California.
The Wire is the place to find news of multi-unit development agreements, brought to you by Editor Laura Michaels. Want more? Sign up for the e-newsletter at  franchisetimes.com/e-newsletter. To share your brand's multi-unit deals, email details to lmichaels@franchisetimes.com