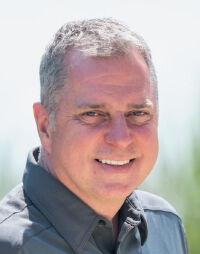 A discovery day is an important component of the franchising process, giving potential franchisees a chance to get to know the brand better and meet top executives. But when COVID-19 hit and in-person gatherings ceased, franchisors were left figuring out how to make the virtual switch.
Kevin King, chief development officer of Smoothie King, said his brand uses discovery days as the "wow" part of the franchising process, with no pressure to get deals closed but instead to help prospective 'zees understand who they are as a brand, what the culture is like and what they believe in. After its last in-person discovery day in February, Smoothie King canceled the March and April events and moved into planning the first virtual session in May. Timing proved a challenge, as typical discovery days lasted five to six hours, too long for virtual.
"From the very beginning, our biggest concern was the length of time. You get above 1.5 hours on Zoom calls and it gets tough, so you really have to engage them because people start drifting off and checking other things," King said. "So how do we engage them? That's where we started."
Smoothie King's first virtual event in May lasted three hours, with a 45-minute presentation from CEO Wan Kim and Q&As after each session to help keep candidates involved with back-and-forth conversation. The brand signed 10 new franchisees since going virtual with discovery days.
In addition to running sound and video checks beforehand, King also said they encourage candidates to leave their cameras on to make sure they're connecting with them. "One of the most important things as we worked our way through it was, we wanted to give the same access and exposure of candidates to our management team, as it builds excitement and lets candidates participate," King said. "Asking why they're here and who they are is really important."
---
FT Online
Aloha Goes Ghost Kitchen Route
Aloha Poké, the 19-location concept headquartered in Chicago, wants to seed new markets with delivery-only outlets. The company partnered with Reef Kitchens, a ghost kitchen operator that places modular kitchens in parking facilities. The company owns and operates about 5,000 parking facilities and essentially drops a shipping container across a few spaces and cooks food inside. "I've always been fascinated by the idea to use a ghost kitchen to enter a marketplace in advance of going in and building brick and mortar. The fact that we were already a majority takeaway and delivery lends itself really well to that," said Aloha Poké CEO Chris Birkinshaw. Aloha is starting with a Reef location in Miami; more are in the works.
'Zees Start Delivery Consultancy
Two restaurant coaches and franchisees joined forces to launch Off-Premises Domination, a consultancy focused on helping smaller-scale operators maximize opportunities in takeout, delivery, drive-thru and catering, among others. Founded by TJ Schier and Sam Stanovich, who are franchisees with Which Wich and Firehouse Subs, respectively, the company is an ambitious side-hustle the duo felt was necessary for restaurant groups that don't have IT and PR teams dedicated to the nuances of off-premises operations. "We can help guide them through the overload of information that's out there with all these different technologies, packaging, ever-changing regulations—what we're trying to do is really leverage our time by making this accessible to the little guy," said Schier. "We look at that holistically and say, here's where your business is, here's where it could be and here's a quick, easy way to get some wins, first to get some sales generated in the cash register."
IFA's Cresanti Stepping Down
Robert Cresanti will step down as president and CEO of the International Franchise Association when his contract is up March 31, 2021. While the organization won't immediately conduct a search for a new CEO, said IFA Board Chair Catherine Monson, it'll have a chief executive in place by fiscal year 2022. Monson, along with Vice Chairman Charlie Chase and other key members of the executive board, will lead the IFA after Cresanti's departure. The IFA is in "strong financial health," stressed Monson, the president and CEO of Fastsigns International, with $11.5 million in reserves. "We've just chosen not to use our reserves right now," she continued. The decision to not replace Cresanti right away was made "in an abundance of caution, not because there's any risk financially for the association." Monson did note there's plenty of uncertainty impacting the franchise industry, and the IFA won't hold its annual convention, at least not in person, which is a "big contributor of revenue." A virtual convention is set for February 16-18 and 22-25.