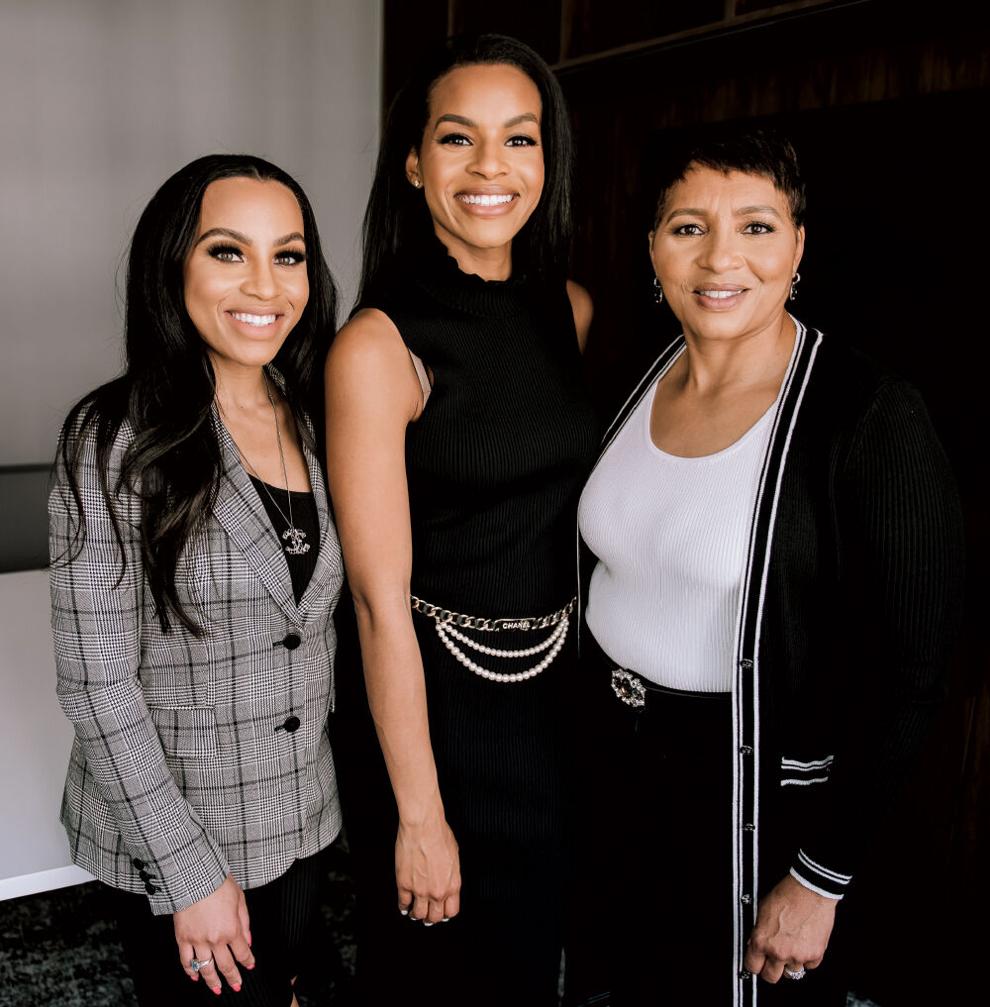 Growing up around entrepreneurs, Chanel Grant didn't think one of her biggest hurdles in franchising would be getting access to capital. "I don't think we really thought that that was going to be a challenge given the fact that it was a franchise," said Grant, who with her mother, Toya Evans, and sister, Lauren Williamson, co-owns Healthy Living Ventures.
The trio dove into franchising with Tropical Smoothie Café in 2016 and is now a multi-concept franchisee since adding Hand & Stone Massage and Facial Spa and VIO Med Spa. The group has six Tropical Smoothie units, two Hand & Stone spas and one VIO spa that's opening this year, all of which are in Virginia and Maryland.
Grant's parents owned a business when she was a kid and, by the time she was 25, Grant was interested in getting into business ownership with her mom and sister. They applied for loans and grants through their county and used personal credit cards to launch their first Tropical Smoothie after being turned down by traditional lenders. Grant has since advocated for franchisors to offer incentives for minority groups and women who want to get their foot in the door.
Her biggest lesson learned? "Something that we just live by is not taking no as an answer," Grant said. She heard "no" from seven lenders before Healthy Living Ventures got a "yes." "So anytime we hear 'no,' we're like, we might have asked the wrong person. Let's keep digging. Let's keep going," she said.
With Tropical Smoothie sold out in their area, Grant said they next turned to spas, a segment all three women were excited about. Grant has a history in dermatological sales, so she was familiar with the market.
It was their interest in a competing spa brand that led them to VIO, an emerging brand with 17 units. "Immediately we knew it just felt like it aligned with everything that we were looking for in a brand," she said. "I'm so excited to be affiliated with them. They're constantly thinking about innovation, and we're really excited to get our first store open."
Grant is crossing her fingers for an October opening date. Healthy Living Ventures has an agreement for one store, but Grant said her goal is to open at least three. At the end of last year, the group signed with Hand & Stone for another three franchise locations.
The initial investment required to open a Hand & Stone franchise ranges from $592,253 to $740,062. For VIO, the range is from $938,034 to $1.24 million. At Tropical Smoothie, the initial investment is $296,500 to $661,500.
Owning three brands isn't as hectic as it may seem, Grant said, because of the ability to share resources between brands and the synergies inherent in the franchise model.
"Franchising truly does give you that blueprint in a box. Follow the model, follow the rules and you'll be fine," Grant said. "We haven't found too many challenges as far as being multi-brand and multi-unit owners as of last year, but I really do believe that speaks to the power of franchising and the beauty of it."
Healthy Living Ventures recently hired a recruiter who will work across all three brands. At Tropical Smoothie and Hand & Stone, the group has established multiple layers of management, and plan to do the same with VIO, she said.
When the pandemic hit in 2020, Grant learned the importance of a diversified portfolio. Healthy Living Ventures intends to add more brands in the future.
In the beauty sector, Grant gravitates toward membership models. "That recurring revenue and predictable revenue is really nice," she said. The biggest filter for finding a new brand, Grant said, is passion. "If you had to get up every morning and go do this, are you excited about it?"
In addition to expanding their business via new brick-and-mortar stores, Healthy Living Ventures also developed an online course, "So You Want to Buy a Franchise?", aimed at prospective franchisees. The course covers the "A to Z to get folks prepared and ready to be franchise owners," Grant said. The Healthy Living Ventures co-owners get a lot of questions related to financing and selecting brands, so this course was a way to answer those questions.
The audience has been a wide array of people with a common goal. "What we originally had hoped, that it is more women and it is minorities that are maybe interested" in franchising "but just need that extra push," Grant said. "That's always been our goal, to just empower other women and other minorities to get in such a viable industry."