Two separate acquisitions for Self Esteem Brands, Basecamp Fitness and The Bar Method, "could not be more different," said John Pindred, CFO of the franchisor that also has Anytime Fitness and Waxing the City under its umbrella.
"The Basecamp one resulted from a founder-to-founder relationship that developed over a year and a half. We negotiated that deal directly with the founder/seller, Nick Swinmurn. He's a serial entrepreneur and he was the founder of Zappos," the online shoe retailer. "He really wanted to find the right home for his Basecamp brand and he was looking for a buyer that could scale his franchise globally," Pindred said.
Basecamp's units are corporate-owned at this point, for a total of seven, and a franchised location will be opening in Wisconsin shortly. "We begin franchising in earnest later in 2020," Pindred said. "We've spent the last year and a half since we acquired it focusing on member experience, the technology, crafting a studio in a box, so it's very turnkey." The franchise disclosure document was not yet published as of February, so he declined to give range of investment and other numbers.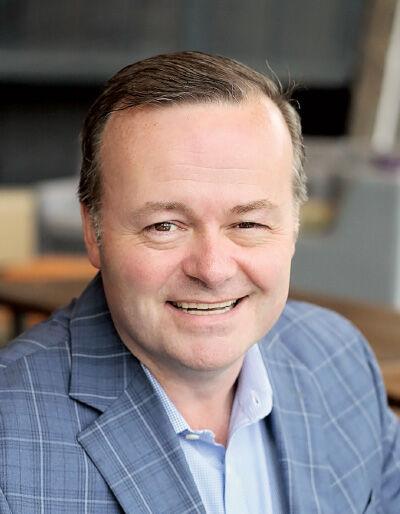 The Bar Method, on the other hand, sold through a typical investment banker-led process but also featured a strong founder. "Burr Leonard, she's an icon in the barre technique and loved by the franchisees," Pindred said, noting Self Esteem Brands is still led by Chuck Runyon and Dave Mortensen. "As you know, Self Esteem is led by a couple of founders itself, so we value the founding partners of both of these brands and Waxing the City as well. So, we've maintained good relationships with them."
The Bar Method is already franchised at about 120 units in more than 30 states and a couple in Canada. "The traditional investment banking approach is quite rigorous and intermediated by investment bankers, and we are very fortunate to have a minority shareholder in Roark Capital, to provide a comparable level of expertise that can be very helpful and supportive to Self Esteem Brands as we look to conclude acquisitions like that," Pindred said. Both transactions were funded out of the company's resources and cash flow.
Maintaining discipline in evaluating acquisitions is key. "We see a lot of traffic in fitness and wellness in terms of businesses that are on the market. The fact that we concluded a couple of transactions is really a reflection of seeing many dozens of transactions or opportunities every year.
"We'll continue to be involved in the market and looking at things as they arise, but we're pretty selective about product that will help improve the self esteem of the world," the company's motto, he said.
---
11 more win FT Dealmakers awards:  Ace Hardware buys, re-launches Handyman Services • Tasty Huts bets on Pizza Hut with 117-unit Rage Inc. buy • Wendy's franchisee rebuilds via merger with Triwen • Premium Service Brands adds Renew Crew, Maid Right • Modern Acupuncture gets new investor in Strand Equity • Have a plan to sell, advises Sunbelt's Terry Kelm • McAlister's lands mega-franchisee Sun Holdings • With 94-unit buy, WKS is largest Denny's franchisee • McLean Group helps drive up Planet Fitness valuations • Anytime Fitness parent gives franchise boost to 2 new brands • Large KFC, Taco Bell 'zee gets family office backing