If bankruptcy is a tool to help financially distressed firms, as finance experts routinely say, then small businesses for the first time can use it.
That's thanks to a new law making it far faster and much less expensive to reorganize under Chapter 11 of the U.S. Bankruptcy Code. Passed by Congress last year, the Small Business Reorganization Act took effect in February and then was expanded in March as part of the CARES Act for pandemic relief. Now, businesses are eligible if they have $7.5 million or under in liabilities, still a relatively small figure but improved from the original $2.7 million.
Known as the Subchapter or Sub V, it's the most significant change to the bankruptcy code since 2005.
"It was somewhat prescient for Congress to pass this law without knowing this pandemic would hit," said Ryan Wagner, a bankruptcy attorney with law firm Greenberg Traurig. "Historically there's been a view that the benefits of Chapter 11 have been elusive to smaller businesses."
One benefit for small debtors using Sub V, Wagner said, is the appointment of a single trustee rather than a larger creditor's committee, often with many disparate interests. "They're tasked with assisting and overseeing a confirmation of a reorganization plan. They act as a facilitator," he said.
Another key difference is no exclusivity period, meaning only the debtor can propose a plan of reorganization, whereas in a traditional Chapter 11 case, once the exclusivity period ends other parties can also file competing plans.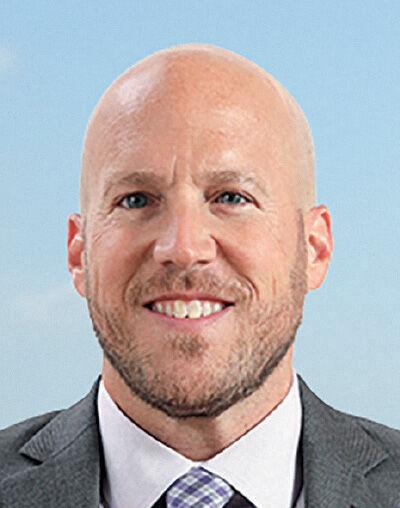 'An absolute godsend'
Since February 19, when it took effect, to the end of July, 471 small businesses filed for bankruptcy under the newly revamped Sub V, according to the American Bankruptcy Institute. Experts expect filings to pick up as grace periods on rent and federal stimulus packages run out, and franchisees with one, two or a handful of units join their bigger brethren in running out of options.
"This is an absolute godsend to small businesses. It streamlines Chapter 11 and makes it much more cost-effective," said Andrew Stosberg, a business bankruptcy specialist with Middleton Reutlinger law firm, who spoke on a webinar about restaurants and bankruptcy hosted by Unbridled Capital in July. He outlined what he called a few more key advantages for the small debtor:
First, the plan filing period is 90 days, and the debtor doesn't have to file a disclosure statement. "A disclosure statement is a time-consuming process and costs a significant amount of time and money," he said. "Ninety days, in the world of bankruptcy, is a real time savings."
Second, the debtor can repay debts over three to five years using the company's disposable income. "In regular Chapter 11, owners have to go into their own pocket to fund the plan" if the company can't cover the costs, and typically a debtor-in-possession steps up to make an offer for the firm and ultimately buy it. The small owner can emerge from bankruptcy continuing to own the company.
Third, if the debtor's owner mortgaged a primary residence as a security for a loan to fund the business, the debtor's plan may modify the loan as part of the bankruptcy. "In regular Chapter 11 that can't happen; the original owner would have to file their own bankruptcy. Now it's streamlined. It's much more fair to the owner, much more concise," Stosberg said.
A path of last resort
Rick Ormsby, founder of investment bank Unbridled Capital, hosted the webinar called "Restaurants and Bankruptcy" to explain the ins and outs of Chapter 11 for all size firms. "I don't get a lot of joy about talking about people's distress, but bankruptcy can be a useful tool to make a business more healthy in difficult times," he said.
Said Tom Ice, chair of the business law practice group at Middleton Reutlinger and a panelist, called it a "distressing" topic, but "a lot of positives can come out, of both analyzing bankruptcy as a possible option and just examining your company."
But he warned: "Bankruptcy should be a path of last resort," and ticked off many considerations prior to filing.
---
Points to ponder before filing Chapter 11
1. You're still on the hook for personal guarantees. "Most franchisees are going to have personal guarantees of some sort," and when they put their companies into traditional Chapter 11 those don't go away, said Tom Ice with Middleton Reutlinger Law. So filing for personal bankruptcy may also be needed, "if they can."
2. Playing nice helps over time. "People are dealing with forbearance and abatement. We are first and foremost in a relationships business. It's important throughout your relationships to keep them on as positive a basis as possible, so you can work out the deals in a more amicable fashion," Ice said. He has one landlord and client right now who "hate each other," he said, making a deal harder to hammer out.
3. Court dates are hard to come by. Courts are largely closed or with limited hours during COVID, and in some cases there are statutes against foreclosing in this environment, he said, so he's recommending mediation in many cases. "Mediation outside of a court setting is becoming more popular," because it can go faster.
4. No empty threats. "The mere threat of bankruptcy can help force a more favorable resolution" without going through the process, but only if the debtor is truly ready to follow through on the threat. "If there's a deal it has to be now," the debtor might say. "It can be used as a tool to get it done," Ice said.