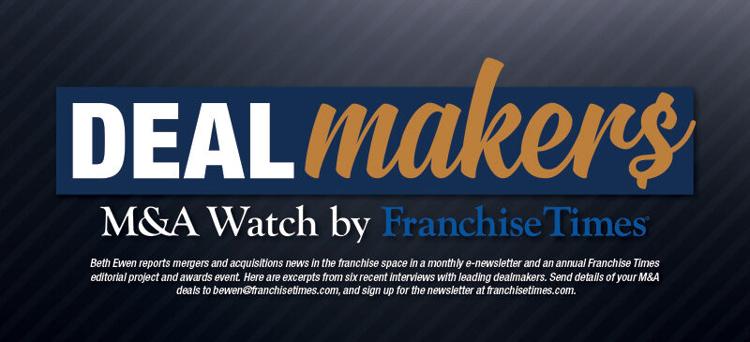 ---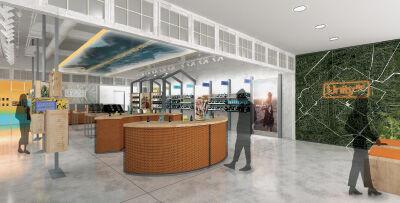 'Being public is better' says One Cannabis CFO
One Cannabis, the parent of marijuana franchise Unity Rd, plans to go public via a "merger of equals" with Cannabis One Holdings Inc. (CBEI), a stock trading for 16 cents a share in November on the Canadian Securities Exchange. Structured as an exchange of shares for the similarly sized companies, each with about $17 million in revenue, the deal is expected to close in the first quarter of 2020.
The two Denver-based firms met under contentious circumstances, said One Cannabis CEO Christian Hageseth at the MJBizCon show in Las Vegas in December. Cannabis One sent a cease-and-desist letter to One Cannabis, which I will heretofore refer to as Unity Rd to minimize confusion.
Mike Weinberger, an attorney and COO of Unity Rd, decided to go for a visit to maintain that his firm was the first to use the trademark. The companies struck up a friendship that led to the merger.
Unity Rd CFO Frank Knuettel told Franchise Times he believes cannabis is a sector in which "being public is better. I come from the tech world, where the VC pool is so big," but most venture capital and private equity firms have institutional investors that cannot invest in cannabis because it's illegal at the federal level.
So far investors in Unity Rd have been high net worth individuals and family offices, along with management; being public will open it up to more shareholders, he said.
Knuettel co-founded a semiconductor company in the early 2000s that supplied parts for the backbone of the internet. "I've seen this exact playbook before," he said, meaning explosive growth, wild valuations, a bubble burst and finally a cadre of excellent companies that survived and thrived.
When I said it's not the exact playbook, since cannabis companies are actually illegal in the U.S., he responded. "We are waaaaaayyy too far along for the federal government to unravel it."
Unity Rd unveiled its new store design for its retail dispensaries at MJBizCon, billed as the largest show for the marijuana business in the world. Unity Rd calls itself America's first cannabis franchise and has sold 16 units, although the process involves first gaining a license from a state and then going forward with a franchise. It costs $1 million to $2.5 million for a Unity Rd franchise.
---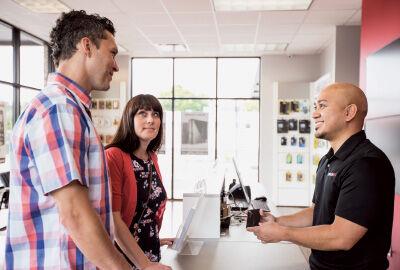 Asurion throws 'rocket fuel' on UBreakiFix growth
UBreakiFix and its 30-something co-founder and CEO Justin Wetherill have a well-heeled corporate parent now that electronics insurance giant Asurion bought the 10-year-old electronics repair franchise with its 545-plus stores last fall.
Wetherill ticks off the assets for his franchise: "They're a great supply chain operation," he said, referring to Asurion. "They have much more marketing muscle," which he expects to access in the months ahead.
"And then the capital," of which Asurion has plenty to spare. He looks forward to "grow departments in anticipation of growth," rather than function "on a cash basis" as before, meaning waiting for enough franchisees to sign on before adding executives at headquarters in Orlando. "We can get ahead of the ball rather than constantly playing catch-up."
UBreakiFix is now a subsidiary of Nashville-based Asurion, with the franchise model, its headquarters in Orlando and Wetherill's post as chief executive of the brand expected to remain intact, he said. One of the first uses of capital will be to add corporate stores, now numbering 12.
The brand's largest franchisee has 35 stores, he said, and "rather than that operator getting to 50 before us," he'd like to bulk up first. "I think it makes sense for us to make sure we're in a position where we've walked in everybody's shoes."
Wetherill & Co. have been working with Asurion for a while now—Asurion offers insurance to retailers of consumer electronics, and would funnel warranty repair business to UBreakifix stores.
"We got the opportunity to work with them for the last four years and got to know Asurion leadership. There were a lot of synergies" in the way the two brands did business, he believes. "We both have an incredible amount of passion for the customer experience."
Asked if he's feeling typical founder's remorse, when an outsider buys the company started through sweat, blood and tears—in his case when he was 21 and dropped his phone but could find no one to fix it—he said no. "As the leader of this business, I think it's my responsibility to put our brand in the best position to succeed long term. It's not necessarily about being my baby or being personal."
He's focused on one shiny object: "The big thing is throwing rocket fuel on what we've been doing. Last year we opened 122 stores. We hope to open a lot more than that this year with the access to the resources and the capital of Asurion."
---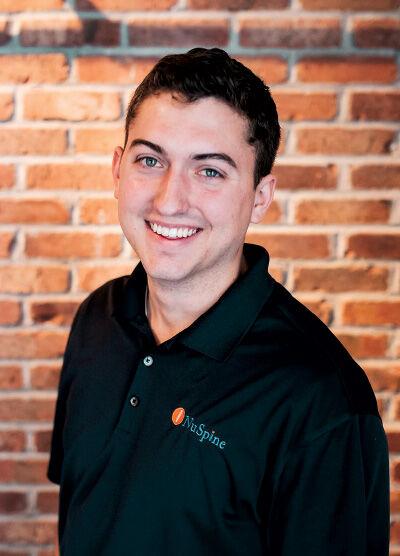 NuSpine's COO 'kind of wore them down' to lure Leonesio
Aaron Hedlund, COO of NuSpine Chiropractic, pursued John Leonesio for two years as an investor before finally landing him. One of his weapons: a hand-written letter, which Hedlund saw on Leonesio's desk when they met to sign their deal last fall.
Leonesio took a minority stake in NuSpine and sits on its board of managers, and The Leonesio Group will provide consulting services to the father-son team with two corporate locations in Lincoln, Nebraska. They planned to launch their franchising program nationwide in January.
Leonesio is the founder of Massage Envy, now with more than 1,100 locations, and an early backer of The Joint, now with more than 500 units providing chiropractic care on a no-insurance, membership model.
"I get approached probably on a weekly basis, and a lot of them don't fill the bill," Leonesio said in an interview. "When I find a model that I can check off all of the boxes and I think has great potential and I think has a great chance of being a game-changer in the market, then we get involved. I saw all those in NuSpine.
"I've been technically retired for about four times now," Leonesio added with a laugh. He'll accept one or two deals at a time, coming out of retirement only if there's something he gets excited about. "It's pretty much one- or two-off at a time. We like to devote our time to the one guy in front of us."
Those "guys" are now Aaron Hedlund, COO, and his father, Founder and President Todd Hedlund, a doctor of chiropractic. They started NuSpine in 2013 "as a result of the changes in the industry as a whole," Aaron Hedlund said.
A first pilot clinic did well, as did a second. "It was at that point we realized this might have the legs to be bigger," and that's when Hedlund began contacting Leonesio for franchise expertise.
"I went after him pretty hard. I snail-mailed him. I sent him emails," Hedlund said. "I think we developed to a point where we were at a tipping point to take what we've done here in Nebraska on a national level. I kind of wore them down."
"It was an awesome day for us," Hedlund said about signing the deal. "It was me and my dad grinding out for the last five years or so with these high, lofty goals. You get a win every now and again, but for the most part it's a grind. When we were able to attract and come to a quality deal with The Leonesio Group, the stress of not knowing what steps to take next was entirely relieved."
The franchise fee for NuSpine is $29,000, and the range of investment is $142,400 to $243,200. The one corporate store has annual revenue north of $400,000, Hedlund said.
Leonesio said NuSpine's model is "really good" and its infrastructure solid, adding their service level is more personal than at The Joint, and their pricing model a bit better. Despite widely reported problems at The Joint in the early days, with chiropractors complaining they couldn't make a living, Leonesio said there was nothing wrong with that model.
"The only thing I really disagreed with, The Joint tried to do too many corporate stores. I thought it took their focus off the franchise business." He says his advice to NuSpine will be: "Stay focused on doing one thing at a time, keep it simple, because it gets complicated on its own."
---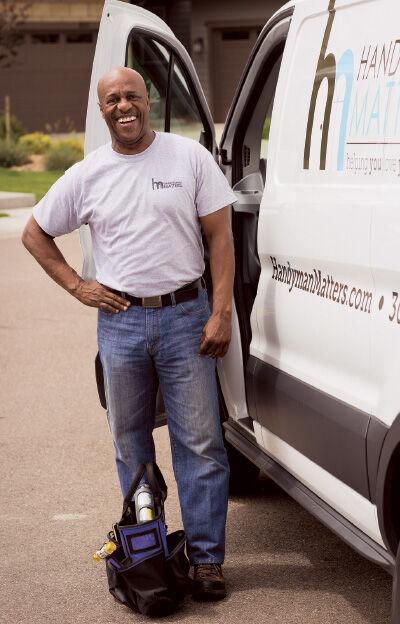 Ace Hardware to unleash new service franchise
First comes a rebrand for Handyman Matters, with 57 franchisees across 23 states. Ace CEO and President John Venhuizen figures there is massive room for more units, and he cites early interest from about 50 current Ace Hardware operators who want to add a service offering, plus Handyman Matters operators who like the idea of being nearby Ace Hardware stores to eliminate those time-consuming supply runs.
Ace Handyman Services franchisees will get access to customer leads at the stores as well as preferred rates on supplies. "It's a nice strategic fit for us, we believe," said Venhuizen in an interview.
Although he declined to give a number as to how many units of the new brand Ace expects to sell, he said, "The opportunity is significant. Right now those 57 franchisees really only cover about 10 percent of the United States households, whereas our retail base covers 85 percent. We don't want to set numeric goals.
There's easily 10 times the number" than are open now.
The founder of Handyman Matters, Andy Bell, will continue as the CEO. "I hope he stays until he's a hundred years old. We like what they're doing," said Venhuizen.
"The reasons we were interested, we really liked their system and their training, and it's scalable."
Although Ace Hardware was founded in 1924, this will be the first time it will operate a franchise in the traditional mode. "It's interesting, that's a little new to us," he said. "In the United States we don't charge our franchisees any royalties or fees, it's a different model."
Average unit volume at Handyman Matters was $868,000 for the top quartile of operators and $488,000 for the second quartile. The franchise fee is $20,000; the territory fee is $35,000 to $40,000; and other costs of investment range from $91,000 to $137,000, according to the franchise disclosure document.
---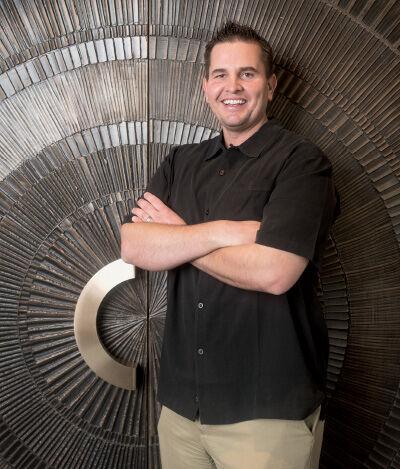 Cameron Diaz lends celebrity shine to Modern Acupuncture
The man who arranged 50 Cent's equity investment in Vitamin Water and Madonna's deal with Vita Coco, Seth Rodsky and his firm Strand Equity, bought a stake in Modern Acupuncture and brought actress Cameron Diaz into the deal, too.
It is Strand Equity's first investment in the franchise space, said Rodsky, who also co-founded lifestyle brand Draper James and production company Hello Sunshine with Reese Witherspoon.
"We reached out to Modern Acupuncture in late 2018 after identifying acupuncture as a healthcare and wellness service which we thought to be a large white space," Rodsky said in an interview. "I'm a user of acupuncture and a lot of my friends are as well, and we started scratching our head" about the "fact that there wasn't a distinctive brand and a scale player. When we stumbled across Modern Acupuncture we started talking."
The three-year-old franchise based in Scottsdale, Arizona, featured on the cover of Franchise Times in August 2018, is "sort of democratizing the access to the medicine, and we partnered with them, and lucky us," Rodsky said.
Diaz will play whatever role she wishes in the company, he said. "She's an investor like the rest of us," said Rodsky, who knew her through mutual friends. "Cameron Diaz is an acupuncture enthusiast" who will "round out" the investor base. "It amplifies it to an entire different ecosystem," to have a celebrity on board. Rodsky believes in going beyond the typical celebrity endorsement to actually get the stars to become investors in brands.
Matt Hale, CEO of Modern Acupuncture, laughed when I suggested on the eve of its October announcement he had "gone Hollywood on us." Said Hale: "We're doing everything we can to drive utilization and the acceptance of acupuncture across the country."
After the Franchise Times cover story, he said, "We had a ton of private equity groups reaching out just to understand what we were doing." He retained a consulting group in the Scottsdale area to help him sort out the options, and that led to Strand Equity.
Strand's differentiator? "It's their ability to access relationships and things they've done in the past. They've tied that influencer-slash-celebrity into the deal."
Modern Acupuncture has 60 units open and expects to double that number with openings next year. About 180 licenses are sold, Hale said
---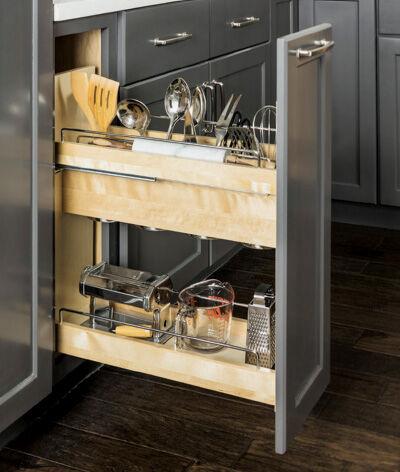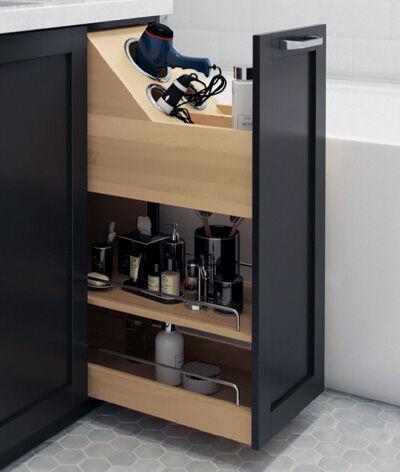 Frequent founder adds 'automatic fit' in Kitchen Wise
Paul Flick is the founder of three franchises—360 Painting, Pro Lift Doors and Handyman Pro—and he just completed his second acquisition, adding Kitchen Wise under the Premium Service Brands umbrella.
Kitchen Wise "provides another service offering that we don't already have that is very complementary to our other service offerings," he said. "When we look at an acquisition, we always look at, how do we leverage the end user, which is the customer. This is just an automatic fit."
Kitchen Wise is a kitchen, bathroom and pantry organization concept with three units that costs $70,000 to $100,000 to start. "There's lots of white space," Flick said, adding franchisees of his other brands become interested whenever he acquires or starts another.
"Most have a single brand, but more and more we have franchisees who have taken on multiple brands," he said. "We like them to start one brand, prove themselves, scale it and then bring on others."
Asked which is more difficult—founding or buying—he did not hesitate. "Starting is waaaaaaay more difficult and heartburn and everything else," he said. "I will probably not start another one. I enjoy the challenge for sure, but it's a lot more work."
Flick started 360 Painting in 2006, after working as a student painter in his college days. It has 140 units.
Pro Lift Doors, with 34 units, followed in 2015. He started it believing it was more recession-resistant than painting. "Most people can't go to Home Depot and install a garage door," he said.
The acquisition of Maid Right, his first, came in April 2018, today with 24 units. Next he started Handyman Pro, to meet "the overall demand and need for … more all-encompassing" services, he said.
Flick hasn't brought on other investors so far. "It's all me, good or bad," he said. "For me, I want to make decisions that are not necessarily on a timeline," he said. "If I think an investment needs to be made, if I'm not going to see a return on investment for five or seven years," he's said he's fine with that but perhaps others would not be.