The pandemic derailed franchise finance for a chunk of 2020, but as the industry gets back on track there's a distinct flight to quality.
It's the same kind of move investors and banks make in times of economic downturn, but this flight is weighted heavily by how a franchise navigated the COVID-19 pandemic. Those that were doing well prior and have also done well during the pandemic are especially enticing. They're getting more investments, better loan terms and more attention in M&A—even more than before.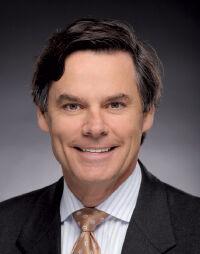 "The category killer concepts like Taco Bell, Starbucks, Chipotle and Chick-fil-A have done really stellar in this time frame as well. So has Sonic and Wingstop. Those are going to keep on doing business like they have, they have big ad budgets, a lot of cachet with millennials and good traffic numbers. They did suffer in March and April but recovered rather nicely," said Kevin Burke, managing director at Trinity Capital with a deep background in restaurants and retail.
He noted those category killers see less scrutiny and potentially better terms in a financing arrangement. Those leading brands can largely make deals how they did before, and may have an easier time because there's more money chasing the same deals.
"In an M&A transaction with a category killer, we just look at actual numbers and might do some adjustments based on how flat-footed they were in March or April, but for the most part the actual numbers will be fine," said Burke. "For concepts that were perhaps dining room-only that may have not gotten back to 50 percent of sales, there need to be some adjustments. To get really good value, I think you've got to have a great pathway to returning to normal sales."
Some lenders and institutions also want a COVID-19 impact statement or a deeper level of financial documentation. For those funding leading brands, however, Burke said he doesn't need new formal documentation because due diligence is already quite robust. But that doesn't mean brands won't have to answer a key COVID-era question.
"I think that the financial community over the last five years has really intensified the due diligence process. COVID is not going to generate any additional diligence for a sophisticated acquirer," said Burke. "But it will beg the question, what is your plan?"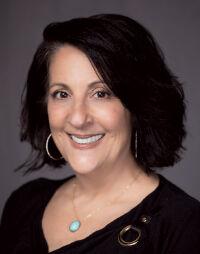 Sandra McCraren, senior managing director at Wintrust, said she always takes a holistic look when finding the right franchise finance package. She said drive-thru QSR is a good place to be, and it's relatively easy to make deals in that space, even now. McCraren likes brands that are eager to talk though pandemic impacts to create that full picture.
"We feel really strongly that we want to have a good dialogue with the brand, that's very important," said McCraren. "I think it gives us some perspective into what they're seeing from their view and what their franchisees are saying to them. I'm not sure they'll give us a lot of that, but I think general trends and general feelings in the marketplace are helpful."
Without a communicative brand or clear positive pandemic boost, she said borrowers need solid answers to some key questions for a long-term banking relationship.
"Tell me what you're doing and tell me what the trend has been. Now, more than ever, it's really important to right-size a deal and structure a deal smart, not just for us but for the success of our client," said McCraren, who also had a different take than Burke on the level of due diligence brands can expect.
"The diligence is going to be deeper, the trend analysis and the data collection, too," she said. "We don't have any choice but to do more analysis because, let's be honest, nobody has lived through this before."
Being able to tell the story is especially important in sit-down or casual dining where many concepts haven't returned to pre-pandemic sales. Those franchisees and brands need to show what worked, how things are trending and how they've constructed what McCraren called a "bridge to get to the future."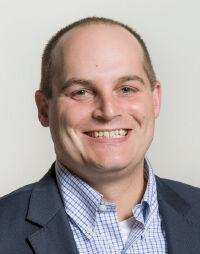 Tom Wells, a managing partner at 10 Point Capital, said there are enticing options in the market for private equity investment—even in casual dining.
The firm has invested in chicken tender concept Slim Chickens and Tropical Smoothie Café, which it sold in September to private equity fund Levine Leichtman Capital Partners. A month later 10 Point announced a growth investment in the family dining and sports bar concept Walk-On's Sports Bistreaux. The 42-unit concept demonstrated a keen ability to pivot during the pandemic.
"One thing we saw during COVID was how aggressive they were with dealing with it," said Wells. "They were doing a great job of fighting for every transaction."
10 Point had been involved with Walk-On's for two years already, but a new chapter in the growth story carried a lot of weight and gave the team confidence to make a larger investment.
"You look across the restaurant sector back in March and it was terrifying," said Wells. "But same-store sales flipped positive in May. Walk-On's
followed that by an up month. From that perspective, we felt confident. What gets us even more excited is what happens post COVID."
One of those post-COVID moves is continuing to build smaller restaurants, which Walk-On's CEO Brandon Landry said is an example of how he aims to turn obstacles into opportunities.
"We used to build 8,500- to 9,000-square-foot restaurants," said Landry, also the brand's founder. "We learned and listened to franchisees on the challenges with development costs, so we've gone back to the drawing board" to create a 6,000- to 6,500-square-foot model.
Of the deal with 10 Point, Landry noted the relationship grew out of a friendship with Wells and another managing partner, Scott Pressly. "We just aligned. They didn't buy into Walk-On's to come in and change anything," he said.
Wells added that above all, the pandemic highlighted the truly strong concepts. And to the victors go the spoils.
"Through the end of the summer and into the fall, it's been a tale of haves and have nots. You're seeing the best brands with the best economics and the best growth are able to raise capital. They continue to be able to raise capital at will," said Wells.