When you're able to hit impressive growth numbers, people want to hear the magic strategy. So when even a young, 50-unit concept such as CoreLife grows sales by nearly 50 percent and units by more than 100 percent, folks are curious to hear how it happened.
Scott Davis, president and chief concept officer at CoreLife, is happy to share the big secret.
"It's really an interesting psychological thing—everyone wants to be healthier. But there's a weird thing about how we think about being healthy; some people even think it's a negative. They have a lot of predisposed thoughts about it: it's not going to taste good, it's not going to fill me up," said Davis. "We blow all these expectations away. That's kind of the big secret."
Healthy food that tastes good? That might not be a revolutionary recipe, but there still aren't many concepts that get it right for the two core demographic segments: health enthusiasts and the skeptics.
"For enthusiasts, this place was designed for them, it's the right kind of food, right portions, it's easy and speaks to their value set. Those people love this place," said Davis. "Then there are all these other people that are kind of unsure."
Among that unsure cohort was Joyce Lunsford, the first franchisee and at four locations, one of the largest. She's exactly what the company was looking for, a sophisticated multi-brand operator. She was an early Panera franchisee before selling her restaurants and focusing on her portfolio of Sonic, Pizza Hut and Moe's Southwest Grill.
But she is not a health nut, and when first approached by the management team, she was very clear.
"I'm not going to get involved in a concept unless I can get 100 percent into it," said Lunsford. "I said, 'I wish you the best of luck, but I hate freaking kale.'"
But the team was persistent, eventually getting her to come and see the concept in person.

"I started sampling and tasting things I never thought I would enjoy and it made me realize the difference between scratch made with no preservatives compared to what I get in the grocery store," said Lunsford. "Then, I really said this is something we can do if I like it."
She said she also got behind the CoreLife team. Had it been a Silicon Valley vegan behind the concept, she likely never would have gone to see the concept, let alone sign up for a potential 50 locations across the Midwest. The blend of deep, varied experience and major growth potential had her salivating as much as the beet lemonade.
"Usually, it's whoever the new president is the team marches behind. But these guys bring different skillsets, so I was as excited about the management team as the concept," said Lunsford.
Davis said that's another open secret of the brand: a small but deeply experienced group of leaders.
Davis is a proven innovator and 15-year Panera veteran who helped build that concept, later adding bagels, salads and pushing for free-range turkey at the bakery-café leader. Chairman and CEO Larry Wilson oversees the business and development, leaning on his experience as a Moe's franchisee and the founder of numerous companies. Jeff Coghlan takes care of all the accounting and back-office work, using his 46 years of restaurant experience as a Wendy's and Moe's franchisee. And J. Todd Mansfield, a doctor and proven business leader, guides the health and wellness culture.
Davis said that's the ideal type of management team: "A small one."
It's a little different from his Panera days where he had a team of people putting together reports, precisely engineering potential new menu items and digging into massive spreadsheets to see potential opportunities. At CoreLife, it's just them.
"It's really just a couple decision makers in the whole group, and we get together and say, 'Is this working or is this not?', we get together and make a decision," said Davis. "There are not a lot of layers of processes, at 50 stores you have to be nimble."
---

The tasty and refreshing line of drinks including the Beet Lemonade that helped turn franchisee No. 1 into a superfan.
---
Experience and agility don't often go hand in hand, but the team has already made some significant tweaks to the business as it grows. One big change was the footprint. Starting at 4,000 square feet or more, the restaurants were too big and rent was higher than it should be. So they trimmed stores down to 3,000 square feet while keeping plenty of seats and a good order flow, and the team continues to find areas to unlock more franchisee profitability.
"We took about 500 basis points," or 5 percent, "out of our cost structure this year. We had 50 stores, and we went line by line for every ingredient and talked to our vendors and renegotiated our price points," said Davis. "We've gotten our food and paper under 29 percent, that was a huge deal for us. So now prime costs is under 57 percent which was always our goal."
For a young brand with a scratch kitchen and ingredients ranging from sushi-grade tuna to ancient grains and roasted bones for the concept's bone broth, that's pretty impressive. And Davis said it empowers the company to charge a more consumer-friendly price of $10 for lunch and $15 for a dinner, compared to the $20 salads out there.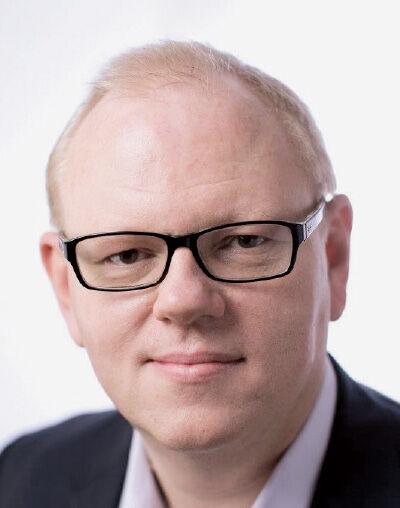 Healthy, but not boring
At the center of CoreLife is a scratch kitchen filled with big pots of bone broth, near-endless chopping and the smell of ginger-roasted tofu and Parmesan crisps. Yes, it's much more complex than opening a bag of soup or dropping frozen fries in oil. But it's worth the effort for a number of reasons.
"Scratch just tastes a lot better. It's what our grandparents did; it's not crazy, it's just stuff that nobody has time for anymore," said Davis.
In a franchised brand, there's a strong urge to simplify so that anyone can come in and execute the menu. But as Lunsford has seen in the past, that's a long path to disaster.
"The thing I think we all forget in the industry, we always hear, 'Let's simplify operations,' but when they do you can really reduce the quality," said Lunsford.
And the consumer response has been rather incredible, especially in secondary markets where franchisees are growing fast. In these small markets where the healthiest lunch option is a sub sandwich, as awareness grows the letters and responses start pouring in.
"As we started doing this over the last three years with multiple locations, every week we get these emails about people coming here and it's changing their life, people losing 200 pounds," said Davis. "At every store we get a couple of these emails."
That widespread pent up demand for easier, healthy options is one reason to keep things scratch, organic and GMO free where possible. At the other end is the brutal labor market. While the menu is more complex than the average fast-casual lunch spot, it attracts people who don't want to thaw and deep fry all day.
"By simplifying too much, you lose the appeal for someone who wants to come in and really take pride in what they're doing. That's what happens in CoreLife, we've got some of the greatest people in the back of house making everything fresh," said Lunsford. "Because it's not just opening the bag."
And lastly, it's a personal mission for the founding team and many early franchisees. Davis said he's lost 10 pounds being in the restaurants every day, just like all those customers.
"The biggest thing, it's a labor of love for us. I've been on this 40-50 year wait and we finally cracked it; that drives a lot of us. We know this is a big deal for the whole country at some level, just look around. I see people at my age that can hardly walk anymore," said Davis.
If a better foodservice world means sharing his "big secrets," that's a bigger success story than the company's incredible growth.
"It's all about bringing healthier food to more people and act as catalyst," said Davis. "If you do something successful, people will copy you. If this can get more healthy restaurants out there, that's a win, too."