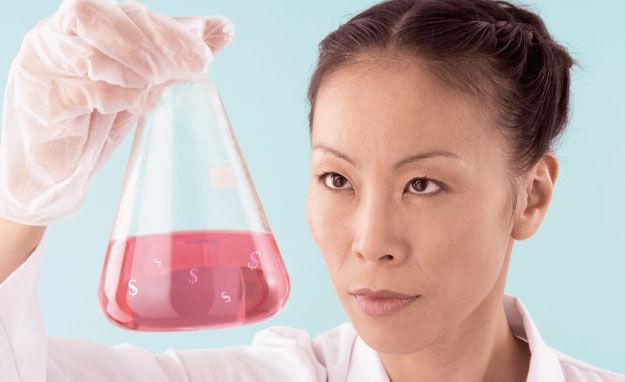 Several recent cases, including one involving the franchisees with Any Lab Test Now, involve alleged misrepresentations of earnings by franchisor reps.
When Jason Baumann of Miami, Florida, saw an online ad for Any Lab Test Now in Alpharetta, Georgia, in 2008, he thought he'd found the perfect business. The walk-in, medical testing service, the site said, had been "founded" by David Lageschulte, a franchisee of 18 Hooters in Florida, and the Hooters Resort and Casino in Las Vegas. He is also the owner of several independent restaurants and night clubs in Florida and Ohio.
"Franchisees that follow our proven systems can enjoy an earning potential of more than $100,000 annually," the site said.
The Item 19 also included, in capital letters, a disclaimer clause that began, "Except for the information on the schedule provided below, we do not make any representation whatsoever as to any actual, average, projected or potential sales, profits, prospects of chances of success for any unit."A salesperson for Any Lab Test Now (ALTN) emailed Baumann a slide presentation that stressed the franchise's "high margins" on lab tests. Baumann attended a Discovery Day where Any Lab CEO Joe Neely and other executives presented information on 12 affiliates in Atlanta that had revenues of $109,000 to $275,000 a year and "net profits before taxes" of $31,000 to $117,000. The break-even point, the executives said, was $8,000 a month. The 2008 Any Lab FDD provided to Baumann included an Item 19 Financial Performance Representation that showed gross revenues and net income for five of these affiliates. But it included a caveat: "This schedule does not reflect gross revenues of franchised outlets, nor does this schedule constitute a profit statement."
Just above the signature page in the franchise agreement was an acknowledgement section, stating that each franchisee had made an independent investigation of the franchise and relied only on information contained in the FDD when making a decision.
Baumann purchased an area development agreement for three stores, but when he opened the first store in Miami in 2009, "the cost structure was completely different from what I'd heard at Discover Day. I learned that the Atlanta affiliates were owned by a doctor, who fed them with his own clients and who did not pay royalties."
Baumann said his monthly break-even was around $18,000 and that he had to advertise heavily to attract business. Instead of a profit, Baumann said he lost $26,000 on two Any Lab stores in 2010. On June 13, 2011, Baumann and six other franchisees hired franchisee attorney Michael Garner, of Minneapolis, to represent them and filed a lawsuit against Lageschulte in Miami claiming "misrepresentation, unfair trade practices and other violations of law in connection with the fraudulent sale of franchises." The lawsuit was later expanded to include Neely and other ALTN executives as co-defendants.
Gail A. McQuilkin, of the Miami law office of Kozyak Tropin & Throckmorton, filed a motion to dismiss the lawsuit on behalf of the franchisor in September. Her motion called the plaintiffs "unhappy franchisees" whose businesses "turned out to be less profitable than they had hoped" and now seek to hold the franchisor, and certain employees, responsible. The motion cites the Item 19 disclaimer clause and franchise agreement acknowledgement section as reasons why the lawsuit has no merit. Her motion also claims the lawsuit should fail because the franchisees' complaint is not specific enough about which defendants harmed each of them and how they were affected by the alleged misrepresentations.
The motion to dismiss, and a change of venue motion—to move the trial to Georgia where ALTN has its headquarters—are now pending before a judge in Miami Federal Court.
The case is one of several misrepresentation lawsuits filed by franchisees in recent years.
Case law
In a workshop presented at the 2011 American Bar Association Forum on Franchising, Gregg Rubenstein of Nixon Peabody, and Robert Salkowski of Zarco, Einhorn, Salkowski & Brito, put Item 19 disagreements at the top of their list of "The Five Most Litigated Provisions in the Franchise Disclosure Document."
Despite its ranking, there is no general agreement on what constitutes misrepresentation and fraud in Item 19 conflicts. Outcomes, in fact, seem to depend as much on where the case is argued, or how disclaimers and other clauses are interpreted, than on actual events.
Franchisee attorney Justin Klein, of Marks & Klein in Red Bank, New Jersey, blamed the "apparent disparity" on a variation in state laws, some of which place franchisee complaints under their consumer protection laws. And other states, like New York, Klein said, have passed "anti-waiver laws that don't let franchisees waive their rights, even if they have signed contracts with disclaimer clauses."
The hefty synopsis of franchise law cases compiled for the 2011 Forum on Franchising highlights this disparity. In Ellering v. Sellstate Realty Systems Network, the Ellerings, a Minnesota couple, traveled to Florida in 2006 for a Discovery Day presentation during which Sellstate's president, Neil Cresswell, told them they could earn $37,000 a month as Sellstate franchisees, and that he had recently earned $250,000 in one month.
But the Sellstate FDD contained disclaimers that "we specifically instruct our sales personnel, employees and officers that they are not permitted to make any claims or statements as to the earnings, sales or profits, or prospects for success, nor are they authorized to represent dollar figures as to any franchise business or company-owned units."
When their business failed to come close to Cresswell's numbers, the Ellerings sued. A Minnesota court dismissed their claims, in part, because "the language of the FDD is inimical to this claim." Once they read the disclaimers, the Ellerings should have realized they could not rely on Cresswell's rosy projections.  
But in Randall v. Lady of America Franchise Corp., another Minnesota court ruled in favor of franchisees who sued the workout company after they failed to attract the number of members, and amount of revenues, described to them during a Discovery Day—even though they had signed a similar disclaimer. One sticking point for the franchisor was that the court ruled their projections were untrue, instead of just overly optimistic. And in Hockey Enterprises v. Total Hockey Worldwide, a Florida court agreed franchisees could go ahead with a misrepresentation and fraud lawsuit based on emails about revenue projections sent by franchisor officers before the they signed a contract. (That case is being settled.)
Other franchisee misrepresentation lawsuits hinge on just the opposite—instead of providing too much information, the franchisor had provided too little. In February 2011, Dunkin' Donuts franchisees won a judgment against their franchisor at the end of a two-week bench trial in Ohio, said their attorney, Thomas Brule of Chagrin Falls, Ohio. Here, Dunkin' corporate sold the franchisees three company-built stores without revealing that the units did not meet system standards. (Dunkin' has since appealed.)
In the pending case Ball v. D'Lites Enterprises, franchisee Michael Ball claims misrepresentation and fraud against franchisor D'Lites Emporium of Coral Springs, Florida, which claimed it was providing him with low-calorie ice cream. In an interview, Ball said, "My wife and I opened a healthy ice cream store in Citrus County, Florida, based on D'Lites claims that a small scoop of their ice cream contained only 35 calories. Our 600 daily customers included young mothers, diabetics and retirees. When a Fox News program called 'Shame, Shame, Shame,' revealed that our products actually contain three- or four-times the calories, our sales plummeted and we had to close our store."
As for the Any Lab Test Now lawsuit, the suing franchisees have either converted their stores to independent testing labs or closed them. Bob Deese said he lost more than $500,000 in the ALTN facility he operated for two years in Wyomissing, Pennsylvania, before shuttering it in 2010. "Nothing we were told ever came true," he said. ALTN currently has 145 franchises; another 27 have also closed.
But three franchisees called at random said they were thriving. Registered medical technologist Linda Roark, of Abilene, Texas, said, "I was at a Discovery Day at the same time as the plaintiffs and I never heard that I'd make $100,000 a year, just that I had the potential to do so." Cheryl Simonson, of Merrimack, New Hampshire, said she's so "ecstatic" with ALTN that she's opening a second location.
And William Loe, who operated a mobile medical testing business for 20 years, called the lawsuit "frivolous," and said his first franchise in Plymouth, Minnesota, is doing so well he plans to open three more.
ALTN's outside attorney, Vince Amberly, said the franchisor has changed its advertising and promotional materials, which no longer feature David Lageschulte. The Hooters franchisee, he said, is the majority owner of ALTN, but "has no involvement in its operation." ALTN has also changed its Item 19. In a redline FDD the franchisor filed with the state of Minnesota in April 2011, the Item 19 listed the actual 2010 gross revenues of 67 ALTN franchisees, which ranged from $33,389 to $321,989. An FDD the company filed in September 2011, contains no earnings claim at all.
Attorney Klein said that confusion and conflicting court decisions will continue in franchisee misrepresentation and fraud cases "until federal and state laws are changed so that they are consistent across the board. A prospective franchisee should be able to rely on what he or she is being told."
Kristy Zastrow, of Dady & Gardner, the firm that represented the franchisees in the Hockey Enterprises, Randall v. Lady of America and Sellstate cases, said, "Franchisors should be counseled that the information they include in Item 19's, and other materials they provide to prospective franchisees, must be accurate. When you're thinking about investing your money in a franchise, you should not be shown a pro forma, or other misrepresentation that leads you down a garden path."