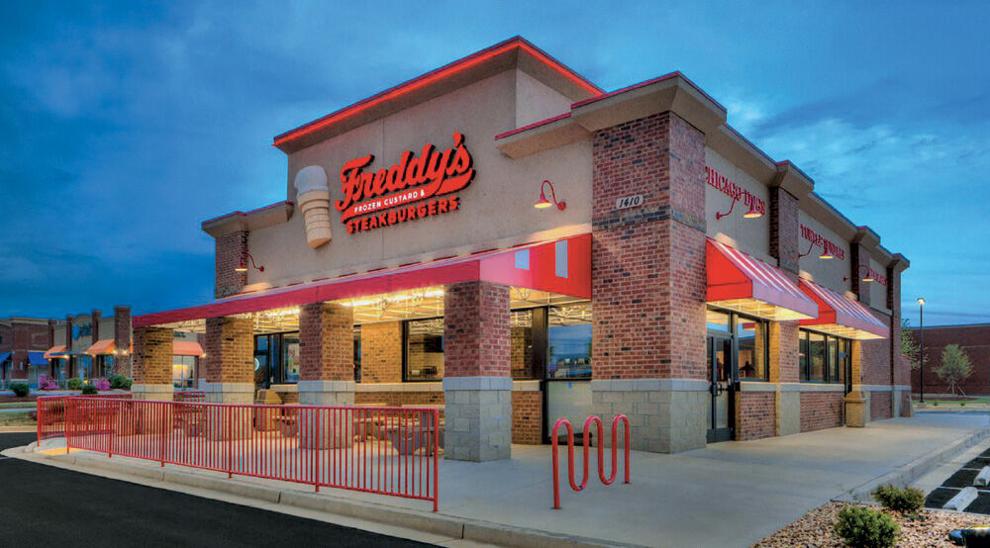 Fifteen years ago James Oberg decided, as he described it, to "put the parachute on and jump" when he signed a multi-unit agreement to bring an upstart burger brand to Texas. Today, Oberg operates 21 Freddy's Frozen Custard & Steakburger locations and his franchise group, OberRoc, debuts on the Restaurant 200 at No. 200 with nearly $31.7 million in sales to finish 2020.
"I was ready for something different," said Oberg of being just the seventh franchisee in the system back in 2006 and the first in Texas, where his territory now stretches from Austin to San Antonio, over to Victoria and down to Corpus Christi. Having spent most of his career in restaurant operations with concepts including Magic Time Machine, On the Border Mexican Grill and Sunset Station, Oberg wanted to get on the ownership side. His brother, Ron Oberg, a Quiznos franchisee in Kansas where Freddy's is based, put the brand on his radar.
"I said, why Freddy's? It's hamburgers, shakes and fries, it's been done 3 million times by 1 million concepts," recalled Oberg. "My brother said, it's quality, service, everything, and you've just gotta come up and taste it." (Ron Oberg is also a multi-unit Freddy's 'zee.)
Taste it he did, and Oberg opened his first Freddy's in the mega retail center The Forum at Olympia Parkway outside San Antonio in 2006. His development agreement calls for OberRoc to open another 14 locations.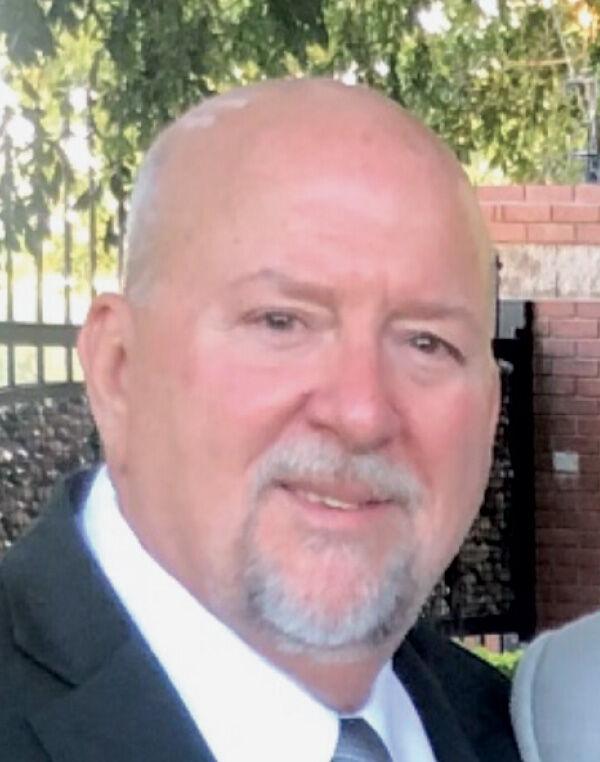 As a system, Freddy's grew to 389 locations to finish 2020 and pushed systemwide sales up nearly 20 percent, to $643 million. Its average unit volume for the year was $1.68 million. In March, its founders sold the chain to St. Louis-based private equity firm Thompson Street Capital Partners.
"It was very successful for us from the start," noted OberRoc partner Jeff Rochelle, who pointed to the group's "well-placed" locations, including lots of interstate frontage in the Austin-San Antonio corridor as one factor. The other is the concept's food.
"If you really analyze its menu, every product Freddy's has is of a higher quality than a lot of our peers," said Rochelle. And in 2020, it didn't hurt that all but one of OberRoc's locations has a drive-thru (only six in the entire system don't have drive-thrus).
While sales at OberRoc's restaurants were down as much as 40 percent in the early weeks of the COVID-19 pandemic, Oberg said they rebounded by late spring and have been positive since August 2020.
"COVID was kind of a non-paid-for marketing tool that drove people to us that might not have experienced Freddy's and say, why haven't I tried this?" said Oberg. "Now the issue is, we just don't have enough staff. And it's not just us, its national." His Freddy's typically have about 40 employees per store but are down to 25 now, a staffing challenge he thinks will ease in the fall.
Looking ahead, Oberg and Rochelle said they're ready to see what investments Thompson Street and new CEO Chris Dull will make in the brand, particularly in technology. Like most restaurants, Freddy's was forced to accelerate online ordering, curbside pickup and delivery efforts because of pandemic-related dining restrictions and now it needs to fine-tune the infrastructure side.
"We've gotta stay up in technology and have the POS system, the best online app for ordering … and, I'll just say it, the Chick-fil-A speed of technology," said Oberg.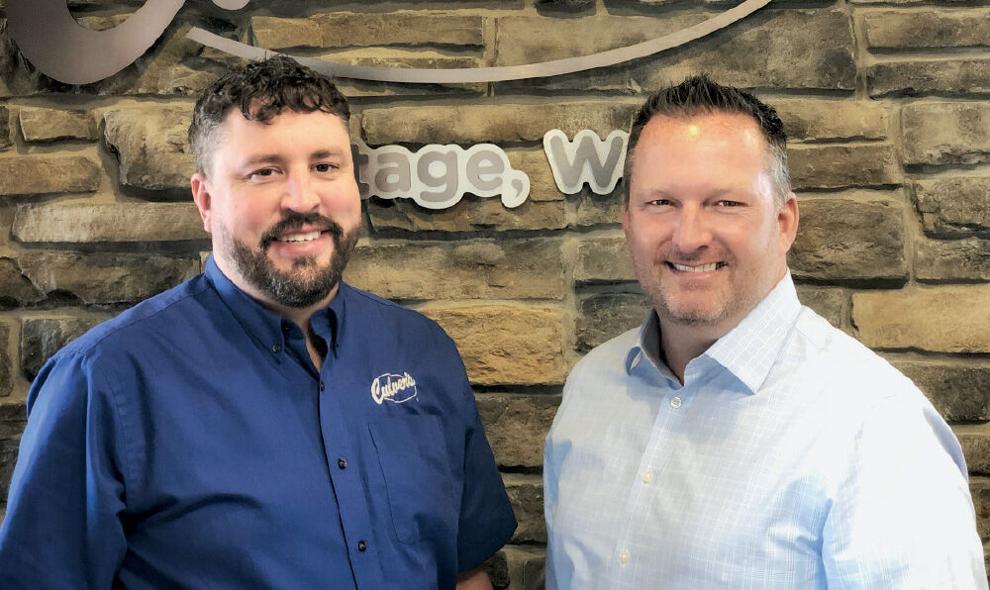 S&L finds winner in Culver's
Brothers Chad Stevenson and Jeff Liegel joke that they couldn't decide what they wanted to do after high school so they convinced their parents to buy a Culver's franchise. It's a graduation present that's worked out quite well as their S&L Companies finished 2020 with $117.3 million in sales from 46 Culver's restaurants and moved 24 spots up the Restaurant 200 ranking to No. 104.
Based in Portage, Wisconsin, S&L had just four stores in 2010 when Stevenson and Liegel bought the business from their parents. Their scale—S&L is the largest Culver's franchisee—is unique within the system because the franchisor doesn't sell big development deals. S&L proved itself a strong operator, the brothers said, and started signing smaller multi-unit agreements and acquiring restaurants. It now has locations in Wisconsin, Indiana, Michigan and in Florida, where S&L signed a five-unit deal in 2015 helping introduce the brand in the state. (Today S&L has 15 locations in Florida.)
While opening restaurants remains a big part of the growth strategy—S&L has six under construction—acquisitions are equally important. The company added seven units since the start of 2021 to bring its total to 53 and is in the process of purchasing four more.
"We have a lot of existing relationships with franchisees who, when they're ready to sell, they call us up," said Stevenson.
Following the Culver's strategy (it's a requirement in the franchise agreement), S&L puts an owner-operator in every restaurant, which Liegel said leads to better performance. "Eighty to 90 percent of our owner-operators started in Culver's with us in high school and chose that as their career path," he said of the benefits of longevity. He and Stevenson are equally "present and engaged," Liegel continued, and sales at their stores are up 21 percent so far this year.
"We're very aggressive" when it comes to executing on the Culver's operations manual, put in Stevenson, and their mantra is, "don't get complacent."
"And we create that environment for our other owners," Stevenson continued. "That's how Culver's raised us."
Like Freddy's, Culver's benefited from its drive-thrus throughout the pandemic and Liegel noted that channel isn't slowing down even as dining rooms are back open. "We've almost kept the entire dine-in business and added the drive-thru on top of it," he said.
To address the labor shortage, S&L moved all full-time store employees to a minimum of $15 per hour without having to take much of a price increase. "We're able to staff better, which equals better service, which leads to more sales," Stevenson said.
As the brand pushes its butterburgers and frozen custard into new markets on the East and West coasts and as S&L continues its own expansion, Stevenson expects Culver's to benefit from what he called a unique position in the QSR segment.
"In a good economy, we get a lot of trade up, and when the economy is down, we get a lot of trade down," he said. "We sit right in the middle."
Systemwide sales for Culver's hit $1.98 billion in 2020, up from $1.79 billion in 2019; the company finished the year with 783 locations. Average sales across Culver's franchise locations were $2.6 million in 2020 and the cost to open a restaurant ranges from $2.4 to $5.4 million.