Franchise owners have enjoyed a longrunning stretch of good liquidity and, let's face it, crazy low interest rates. The last time the 10-year treasury—the benchmark for long-term borrowing rates—was above 4 percent was back in 2008. And instead of trending higher, interest rates have dipped lower in the past six months.
Make no mistake. It's still a great time to be a borrower. Yet the low-rate environment also is highlighting a common problem: It can lull business owners into complacency.
Rates have been near historic lows for so long that most operators have taken advantage of the cheap cost of financing in some form or fashion, whether it is a mortgage, equipment financing or business loan. Once a loan or mortgage is put in place, it can run on auto pilot for that five-, seven- or 10-year term.
Operators that don't give that loan a second thought until it is maturing could be missing out on opportunities to reset their capital structure, lower debt payments or take equity out of a business. Another downside risk is that the low rate a borrower has today won't be available when that loan matures in 2021 or 2022.
"The debt side of the equation is just another side of your business balance sheet," says Mike Elliott, co-founder and managing partner of Dallas-based Peak Franchise Capital, a boutique finance firm specializing in restaurant financing.
It is important to periodically reevaluate financing strategies in the broader context of the business strategy. Does a company have an investment in technology coming up, and how will they pay for it? Is it a good time to consider a sale leaseback to take advantage of peak pricing? "It is those kinds of things that you need to put on your agenda every year to evaluate," he says.
When companies think about how to grow profitability, they need to remember that it is not just a question for store-level performance, such as how to grow sales or better manage labor. It should be a more holistic view of the entire business, and financing strategy and cost of capital needs to be a part of that broader plan.
In the current low-rate environment, there is no better time to get your financial house in order. Franchisees should look at financing in the context of short- and long-term strategies. How are the financing decisions a franchise makes today going to impact the business and financing capacity in the future?
Taking advantage of low rates
Franchisees across the board have a healthy appetite for capital to fuel expansion, M&A activity and store remodels and updates.
"Franchisors are looking for growth from the franchisees. So, you're seeing franchisees who still have good demand for development capital," says Brian Frank, executive vice president and group head of branded retail and franchise finance at Texas Capital Bank.
Franchisees have been able to take advantage of low rates and an active field of lenders that are competing for their business, including both bank and non-bank capital providers. The sale-leaseback market also remains very competitive with both real estate investment trusts, or REITs, and individual investors chasing single tenant properties that are occupied on long-term triple net leases.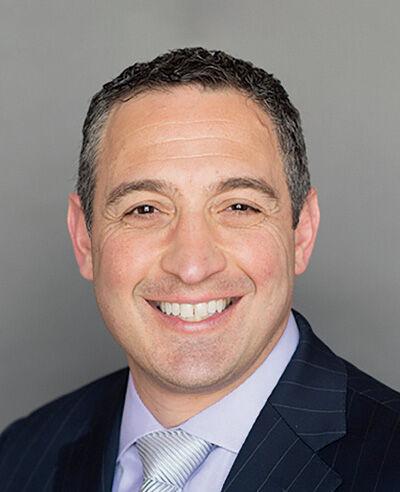 "There is plenty of good, and even great liquidity, and competition is still fierce," says Lindy Baldwin, vice president, managing director of franchise finance at Sterling National Bank in New York City.
Financing rates have been hovering between 4 and 5 percent for the past eight years, sometimes even dipping below 4 percent for franchisees with stellar credit. Franchise operators are still actively taking advantage of those low rates with new loans or refinancing of existing debt.
In addition to the favorable rates, operators can reset the dial to ease cash flow, rearrange assets and use embedded equity to create some "dry powder" that can be set aside for an upcoming remodel or take advantage of an M&A opportunity, notes Baldwin.
Financing tightens for some borrowers
One of the big questions for business owners is just how much runway is left in that favorable lending environment. Even though rates are low and the economy is still experiencing positive growth, people are aware that this has been a record-long growth cycle and there may an end in sight. There are signs that some lenders are more selective and credit is tightening, particularly in restaurant finance.
If a deal is on the border for whatever reason, such as a weak brand or weak borrower credit, it is probably a deal that is not going to get done, says Elliott. That caution has surfaced in the past 18 months and has been more noticeable in the past six months, he adds.
The tightening is due to some emerging headwinds in the restaurant sector, including rising operating costs related to labor, real estate and technology that is creating margin compression. At the same time, some brands face the added challenge of declining top line growth.
"There is a desire for that capital. The big question coming from the lenders to the brands is, if we let your franchisees borrow that money, is it going to work? There are question marks around that in some cases," says Elliott.
Lending has been tightening in the casual dining sector, agrees Baldwin. "That sector has been difficult the last few years. With declining trends, it is risky for a lender to get on board with the financing to support that sector, especially if the bleed hasn't stopped," she says. 
Those businesses that have lower cost models and higher margins, such as fitness, are still seeing good lender competition and aggressive financing structures, adds Frank.
One important tip for borrowers is to work with an experienced lender who understands the business and can assist with financing needs in both up and down market cycles.
"It is very good to work with your lender when everything is going great. It becomes a lot more challenging when things aren't going well," he says.
As such, it is important to forge relationships with lenders that can hold up over time.