"We have a policy, if you're present at a meeting, you add value, you say something, you bring an idea. And if you don't, you're probably not invited back."  —Greg Helwig, CEO, Kiddie Academy
By Laura Michaels
At Tom Keller's Kiddie Academy in Des Peres, Missouri, kids can participate in the chess academy, take a cooking class and learn to play soccer. In Pasadena, California, there's child-friendly yoga, while in Edina, Minnesota, karate lessons are part of the enrichment offerings.
That's the kind of flexibility Keller appreciates, along with the premium status these programs bring to Kiddie Academy. "These are value-added," explained Keller of the activities included in the overall tuition cost, while other child care providers charge extra.

"We're very much at the high end," he continued, noting his three Kiddie Academies are in the top 5 percent for tuition in the St. Louis market. But that's because "we take much more of an inclusive approach. It's high touch, high customer service."
Across Kiddie Academy locations and age groups (it provides educational child care for infants through 5 years), the average annual tuition is $15,000.
Keller, who brought the brand to St. Louis six years ago and has visions of additional locations, is representative of a shift in ownership status within Kiddie Academy, from single to multi-unit franchisees.
By the end of 2019, nearly 60 percent of Kiddie Academy's franchisees owned more than one of its 247 locations, with some owning as many as eight. "Five or six years ago, that number was in the teens," said Greg Helwig, named CEO in January after starting with the company as chief development officer in 2008 before later serving as president.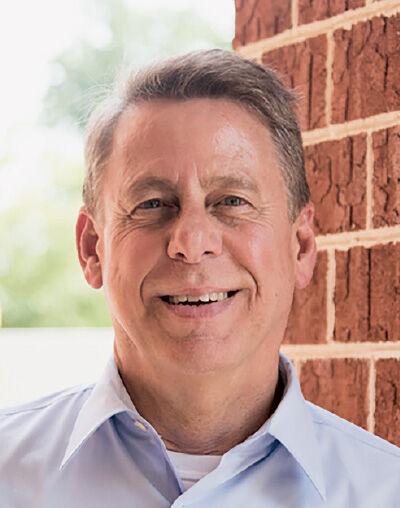 That internal growth, along with the signing of 76 new franchise agreements in 2018 and 81 in 2019, helped fuel a systemwide sales increase of 19.7 percent last year, to $367 million. Those sales gains catapulted Kiddie Academy 14 spots in the Top 200+ to No. 190, the first time it's been ranked among the leading 200 companies.
"Our strategy has always been to build a plan that provides us with a trajectory that's achievable, sustainable but also aggressive," said Helwig, who added Kiddie Academy "could easily sell more franchises if we wanted.
"But we want every franchisee to be a home run. We don't want any singles or doubles."
Among the top three in sales percentage growth for this year's education/learning segment of the Top 200+, Kiddie Academy was beat out by Lightbridge Academy's 85.2 percent increase (its smaller size, $98 million, impacts that percentage increase number) and School of Rock at 22.1 percent.
Within child care, The Learning Experience, Eye Level Learning, The Goddard School and Primrose Schools all reported double-digit gains, further illustrating high demand for education-focused care in an increasingly competitive sector. The Huntington and Sylvan learning center concepts, which provide tutoring and test prep, were down 0.8 percent and 6.2 percent, respectively.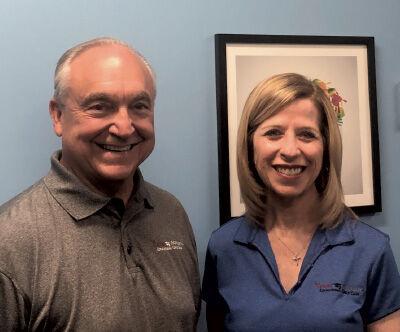 To better equip its owners and stand out from competitors, Kiddie Academy deploys a robust team of franchise business consultants who focus on franchisee support and improving profitability at a ratio Helwig said is a hallmark of the brand.
"We cap the number of franchisees they supervise in the low 20s," he noted of the consultant-to-franchisee ratio. "In most brands, that number is 40, 50 or even 60. It's one of the main reasons our franchisees are so successful."
Kiddie Academy reported average gross revenue of $1.7 million in 2019 from 179 mature locations, those open for two years or more, with an average gross profit of $454,668. For locations in the "ramping" stage, open for less than 24 months, the average gross revenue was $1.3 million, with $311,660 in average gross profit.
Kiddie Academy's Luminate platform, an online financial analysis tool, provides franchisees with key insights into their performance, noted President Josh Frick, along with the ability to track costs such as food and labor so they can uncover ways to drive additional dollars to their bottom line.
"They can also look at the number of inquiries they're getting, how many turn into tours and then how many turn into enrollment," said Frick. "This is a huge decision for parents, so it's not just one touchpoint, one inquiry or one email." For franchisees, that means "staying engaged through the decision process."
Shifting parental expectations
Child care today is "beyond just being a place for people to drop off their kids," continued Frick, who before being promoted to president was chief development officer and is going on his 19th year with the company.
That reality helps drive innovation at Kiddie Academy. The WatchMeGrow app, for example, gives parents access to live, streaming video of students in classrooms. And Academy Link, a parent communication portal launched in 2016, provides daily reports, updates about educational achievements and information about activities such as meals and even toilet training progress.
"The teachers are constantly adding information to that platform," said Frick. "Nineteen years ago, we didn't do that kind of stuff. It didn't exist."
Last year brought the introduction of a digital enrollment platform, pushing 99 percent of enrollment online. It's a move that made the process easier for parents and franchisees alike, as both have a lot less paperwork to deal with, said Frick.
Portions of Kiddie Academy's 100 percent proprietary curriculum are revitalized each year, with input from an advisory board that includes four external Ph.Ds in addition to the brand's own education team. Updates were made last year to the literacy and numeracy guides, along with a push on character education.
"Parents are looking for curriculum that goes beyond the standard stuff," said Helwig, who noted over the years everything from American Sign Language, Spanish and Mandarin have been incorporated, along with the aforementioned enrichment programs such as yoga and karate.
Some locations closed during the early days of the COVID-19 pandemic, Helwig noted, but 100 percent of the system is now open and Kiddie Academy is "clawing our way back one enrollment at a time." The company created a health essentials guide for franchisees that builds upon existing protocols and delivered it to families so they "feel confident and comfortable bringing their kids back."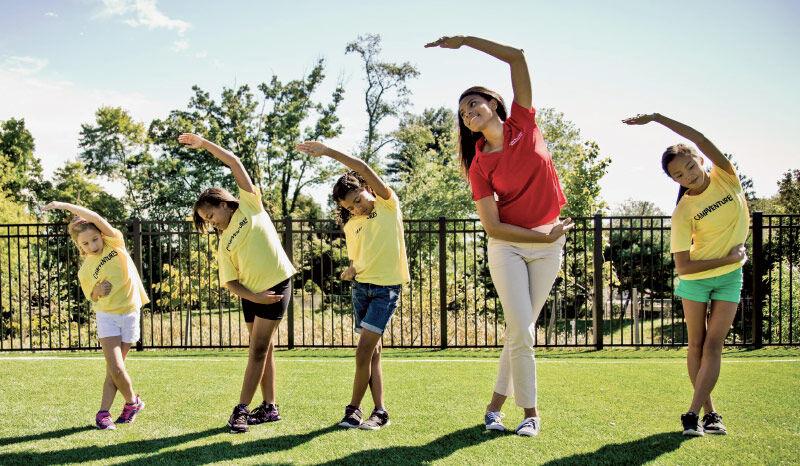 Investments, accountability at the top
Each year in the fall, Kiddie Academy's senior management team goes on an off-site retreat to determine goals for the next year and strategies to achieve them. It's one manifestation of the collaborative culture Frick said he, Helwig and other top executives such as CFO Susan Wise aim to foster at the company's headquarters in Abingdon, Maryland, northeast of Baltimore.
"We try to throw titles away when we're in the office," said Frick, a sentiment echoed by Wise. As Kiddie Academy's longest-tenured leader, with the brand since 1989, she added that seeking input from people throughout the organization is crucial to staying at the forefront in child care.
"Having the same leaders at the top, sometimes you can forget about these new ideas, you get stuck in your ways," said Wise, in reference to advancements in technology and other adaptations that have helped Kiddie Academy evolve. "That's why we give our VPs some of that autonomy and encourage them to share."
In Helwig's office is a white board with the quote, "All of us are smarter than one of us," written as a visible reminder of the collaboration that's encouraged and, frankly, expected.
"I don't know who originally said it, but it's been there for eight or nine years," said Helwig.
"We have a policy, if you're present at a meeting, you add value, you say something, you bring an idea. And if you don't, you're probably not invited back."
The brand's marketing team grew from three to 11 people in four years, Wise said, and five years ago it brought in a head of technology, gave him a million-dollar budget and said "show us what you can do."
The maturation of the system and its leaders is evident to franchisees such as Keller, who said he's "impressed with how they've put the team together." That team—and its sustainable growth strategy—has helped attract more sophisticated franchisees like him (before Kiddie Academy he was CEO and president of Keller Laboratories Inc., the second largest dental laboratory group in the country).
"When we first came on board, it was single-unit owners and that's what they wanted to be," said Keller. "Now, it's more enterprise directed."
And these franchisees, like Keller, are passionate not just about growing their business, but about the value of and demand for Kiddie Academy's model.  
"Don't use the word daycare around me," said Keller. "I hate the word daycare; it's education-based child care."