As the franchise world charts a bumpy path forward, financing has changed. Unlike the Great Recession, there's not a liquidity crisis, but a major fear of the unknown. Lenders hate the uncertainty and have high guardrails in place to avoid risk.
Despite the murky outlook, however, alternative lenders are stepping up and banks are competing for the bright spots in the coronavirus economy.
"There have been some noticeable shifts. Pricing has gone up, terms are more lender-friendly and the add-back basket that has been common over the last five to seven years is pretty minimal now," said Mark Houston, a managing director at financial and accounting consultancy BDO who oversees the firm's lender advisory restructuring service.
But, he said, money is still flowing during even the most volatile times.
"Where we are seeing some financing taking place is in subsectors that are doing very well. The QSRs, the concepts that have very strong mobile app models either for pickup or delivery. Chipotle, Shake Shack and Jersey Mike's are doing significantly better than the casual dining brands," said Houston.
Details matter more than ever. Houston said lenders are looking for weekly instead of monthly analytics, more comprehensive cashflow projections and better insights into how the COVID-19 pandemic changed the business.
Alternative lenders are looking for more, too. The subgroup of the finance industry is known for faster, flexible financing—for a higher cost of capital.
"We have not stopped any of our lending," said Len Baccaro, senior VP of sales at Ascentium Capital, an alternative banking firm based in Texas. "Since the end of March, we've requested one or two more pieces of information. But we see real good opportunity right now for folks that have had to do remodels or make smaller acquisitions. We're still doing our thing here."
He said operators looking for $300,000 to $400,000 can get financing for such activities without a full financial look as long as they've been in business for a few years and check the boxes of the firm's proprietary ranking algorithm. For acquisitions, he said the firm can provide up to $2 million in financing with a full financial look.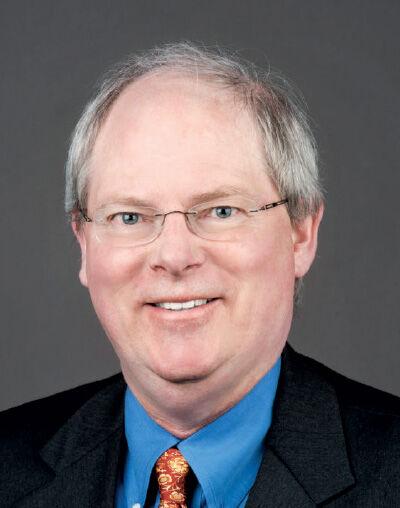 Greg Burns, managing director of originations at another alternative lender, Stonebrier Commercial Finance, said they've also been deploying capital. While banks have pulled back, he said there is plenty of movement in the M&A market. High-quality operators and quality brands are getting a lot of attention, and it's not just those with legacy names.
"The national and corporate concepts are going to move quicker—Burger King, Taco Bell, Chick-fil-A—but emerging concepts are also selling, I haven't sold any but I see them in the market," said Burns. "Any deal that is priced right and has the right structure of your lease and a strong franchisee behind it, the deal will sell. There will always be appetite for a deal."
That same activity can be seen in the sale-leaseback market, where operators who own their land sell it off and sign a lease to unlock some cash for M&A, updates or liquidity. Marvin DeLaura of Fortis Net Lease said everything stopped in mid-March, but segments such as QSR and delivery are active again.
"After a short pause, it's starting to gain momentum again," said DeLaura. "We've seen deals getting more active, closings happening more readily and franchisees are getting back into the market."
DeLaura said, however, that casual dining has not bounced back. Brands with a dine-in focus need to prove thoroughly that they can survive a shutdown if they want to access the sale-leaseback market. The uncertainty will likely mean more buyer-friendly terms or lower prices than just a few months ago.
The effect on M&A
The move toward larger, sophisticated franchisees will likely continue in part because of the changes in finance. There is capital for location growth out there, and more banks are getting into SBA loans, but traditional and non-traditional financing will likely go toward well-capitalized, strong operators.
"For the recognizable brands, there will be stronger franchisees that will gobble up the less well-capitalized franchisees. And the franchisors will facilitate that if needed. They'll put buyers and sellers in touch with those lenders that are showing interest," said Ross Vozar, a transaction adviser partner at BDO. "I think that there will be a lot of M&A activity for those well-known brands."
Rick Ormsby, managing director at finance and M&A advisory firm Unbridled Capital, noted his deal flow is quite active.
"We're heavily penetrated in QSR business. All these concepts we do are all up in sales. So, our deals are continuing to move forward," said Ormsby. "Everything else in restaurants is really struggling."
With QSR sales trending above last year in some cases, there is still desire from banks, along with non-traditional entities, but the core supply-and-demand ratio is different.
"A lot of our clients that are exiting right now, their main reason is to capitalize on high prices and the disparity in supply and demand. There's a big disparity," said Ormsby. "If you have a restaurant to sell, prior to COVID, we could have found 10 buyers. But now you see five buyers—five is still plenty. Demand is down a bit because there are fewer buyers, but supply has dropped precipitously."