The owners of F45, a fitness concept with more than 2,000 franchises sold in more than 50 countries, was planning a traditional initial public offering earlier this year when COVID scuttled the idea.
Instead, Bob Beyer and Todd Purdy, partners at Crescent Acquisition Corp., plan to take F45 public via a merger with its SPAC, a special purchase acquisition company also known as a blank-check firm, a deal type that M&A experts say is on the rise.
SPACs raise money from investors without necessarily having a specific company in mind. When they identify a target to purchase, they can make a cash offer, putting them at a distinct advantage to other buyers.
"If you have the ability to commit a large sum of capital without financing contingency, you can zoom to the front of the auction. That's a real powerful go-to-the-head-of-the-class exemption from some of the more risky aspects of the M&A process," said Kevin Burke, founder of investment bank Trinity Capital, now a division of Citizens Capital Markets.
Another advantage when raising a SPAC: "You're going to get a lot of attention from investment bankers and potential sellers," he said. "You'll see a robust pipeline of deals," because people know you've raised money and will have "a limited time to deploy it."
Not all SPAC deals work out, of course, just like every other type of transaction. The most famous franchise failure this year is TGI Fridays, which was set to merge with Allegro Merger Corp. In a filing dated April 1, Allegro cited "extraordinary market conditions" because of COVID-19 and terminated the deal, liquidating its holding company and returning the $115 million raised to investors.
Likewise, Chuck E. Cheese's proposed merger with blank-check company Leo Holdings failed in July 2019. That deal valued the company at about $1.4 billion. This June, its parent company CEC Entertainment filed for Chapter 11 bankruptcy protection, citing COVID and saying same-store sales fell 21.9 percent during its quarter ended March 29. In a filing in April, the company said it was not paying rent. Apollo Global Management bought CEC Entertainment in 2014 for $948 million.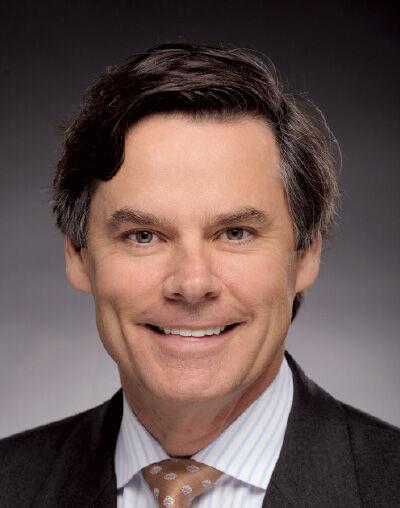 A deal for Del Taco, on the other hand, closed successfully in June 2015, the most recent example of a franchised SPAC success. Levy Restaurant Group, the Chicago family of restaurateurs, raised a publicly held SPAC for that deal. The share price peaked at $16.52 a share in May 2015, but in mid-July was down to $6.95.
M&A experts say SPACs are coming back in vogue, in part because they offer a simplified process for selling shares to public investors. The SPAC itself goes through the Securities & Exchange Commission's IPO registration process when it first offers its own shares to public investors. But while the merger of the SPAC with the operating company triggers its own disclosures, "those are generally less onerous than filing a full S-1 registration statement to do an IPO," wrote Dan Caplinger in The Motley Fool.
"Because of some big success stories lately, SPACs are now hotter than ever," he wrote, noting well-known money manager Pershing Square Management recently announced plans for a $3 billion SPAC.
As of early July, there were 39 SPAC IPOs so far in 2020 that have raised $12.3 billion total, according to SPACInsider. That was nearly as much as proceeds from SPACs raised in all of 2019. Last year, 58 SPAC IPOs raised $13.6 billion total.
As a Bloomberg article put it last December, SPACs were "once associated with fraud," but now have been "rehabbed" and are rising in popularity as high-profile traditional IPOs like Uber's and Lyft's last year fell fast after debuting on the markets.
Burke, however, the Trinity Capital founder, said it's not the deal structure but rather the people involved that's the key.
"SPACs themselves don't have reputations. What has reputations is the people that have attempted to use them," he said, specifically citing the Del Taco deal. "The Levy family in Chicago is a great family and they used a SPAC.
"A blind SPAC, where you're just raising the capital, it's going to trade on the pedigree of the principals," he said. Referring to the failure of the Chuck E. Cheese and TGI Fridays deals, he called the two "good concepts, but from a timing standpoint, this is not the halcyon days of those brands."
Beyer, executive chair of Crescent Acquisition, is bullish on F45, the fitness chain he plans to purchase. "After reviewing over 100 actionable opportunities, we became convinced" F45 was the one, said Beyer on a webinar about the deal in June. (They weren't giving interviews because they were in a quiet period.) "This is simply one of the most exciting public market stories we've heard." If closed, the enterprise would be valued at $845 million. Adam Gilchrist, CEO, and his management team would stay on.
Gilchrist, who started F45 in Australia in 2013, said the "F" stands for functional and "45" is the number of minutes it takes to do what he calls "the world's best workout."
He ended his pitch to investors by touting success in Venice Beach, California, home of the original Gold's Gym and one of the world's most competitive fitness markets. "We've actually smashed it here in the U.S.," he said.