The most recent acquisition for Premium Service Brands—Renew Crew, an eco-friendly solution that rejuvenates wood and concrete—was its third in 18 months and also one of the quickest, said CEO Paul Flick.
Outdoor Living Brands was the seller, based in Richmond, Virginia. It has 32 locations and some 24 franchisees. Premium Service Brands is based just a city away. "The chairman and CEO of Outdoor Living Brands had contacted our in-house counsel. He said their other three concepts were taking up too much bandwidth and would we be interested in acquiring Renew Crew," Flick said. "And within three or four weeks the deal was done."
Flick also picked up Maid Right and Kitchen Wise in the last year and a half, to add to brands including 360 degree Painting, Pro Lift and more. So, he's an acquiring machine now? "Yes," he said with a laugh. "I should probably slow down."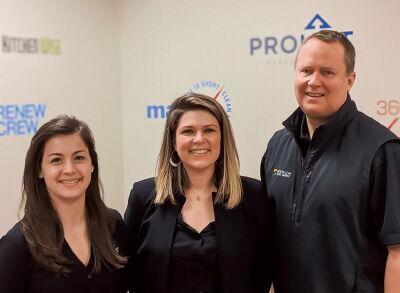 He's developed a reputation. "I've had two franchisors reach out to me to see if I would be interested in acquiring them," he said. "I think we fill a niche because we're not a franchisor that can acquire a 200-franchise system. Smaller systems with 30, 40 franchisees, private equity doesn't gravitate towards them."
Kitchen Wise, for example, only had two franchise partners in it, "so the franchisor loses money on them every month," Flick said. "It really gets down to, can the system be transitioned over to our platform, does it have the same end users" as customers, "and do they have franchise partners that can transition."
He estimates his corporate staff at about 57. "When we did the Renew Crew acquisition, we brought their staff over. If there's no staff involved, we have to make sure we have the bandwidth."
How does he finance the deals? "Oh, I do it all out of cash. It's got its pros and cons." Is one of the "cons" that cash flow is tight? "Gosh yes. Do you work here?" he said with a laugh. But he likes it that way.
"First of all, we don't need to bring on debt. There is sufficient cash operating profits," he said. "Banks suck. That's the short answer. As far as going out and asking private equity, they want equity, and I don't want that."
One lesson for other acquirers: "That you're always going to lose franchisees. You will have, say, 10 percent of them that had one foot out the door prior to the acquisition, and this solidifies it. You just figure it into your plans."
---
11 more win FT Dealmakers awards:  Ace Hardware buys, re-launches Handyman Services • Tasty Huts bets on Pizza Hut with 117-unit Rage Inc. buy • Wendy's franchisee rebuilds via merger with Triwen • Premium Service Brands adds Renew Crew, Maid Right • Modern Acupuncture gets new investor in Strand Equity • Have a plan to sell, advises Sunbelt's Terry Kelm • McAlister's lands mega-franchisee Sun Holdings • With 94-unit buy, WKS is largest Denny's franchisee • McLean Group helps drive up Planet Fitness valuations • Anytime Fitness parent gives franchise boost to 2 new brands • Large KFC, Taco Bell 'zee gets family office backing