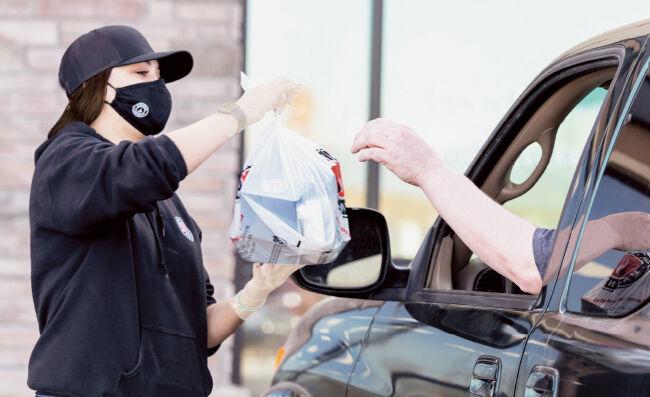 From the very beginning of the third-party delivery wave, profitability was a point of major contention. The fees coming off the order amount for restaurant operators were all over the place, from 10 percent to as much as 35 percent, plus the other fees and new marketing expenses piled on top.
Market research put the sales volume of third-party delivery between 3 and 5 percent of overall industry sales through 2019. At that level, the costs were a nuisance but the industry was largely able to rationalize the fees because the sales were incremental. Operators with a higher-than-average proportion of delivery sales had to find some profitability levers to pull or re-think how they managed the channel.
When the COVID-19 pandemic hit, the discomfort around delivery profits quickly became unbearable. At many restaurants, like Pita Mediterranean Street Food, in-person and delivery sales flip-flopped.
"Pre-COVID, our dine-in and to-go hovered at 75 percent and our third party was about 25 percent. When COVID hit, we saw the numbers sort of revert and 70 percent was going to third-party platforms and 30 percent to dine in. For us, it's been a big eye-opener. Third-party platforms helped us get through the worst times, but they definitely cost us a lot of money," said Pita CEO Nour Rabai.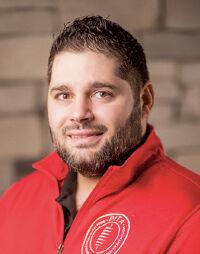 He said the company quickly addressed the shift for its 36 locations, which are mostly in the Atlanta area. First came raising prices on delivery orders. For top sellers, Rabai said prices increased to hit a 20 percent margin and other items were in that range—a steep jump to meet the third-party fees that hit 30 percent at some locations. Surprisingly, the aggressive price increase didn't keep people from ordering from the fast-casual brand.
"Studying the third-party platforms, we realized that customers who do order from Uber or Grubhub, they are not price sensitive," said Rabai. "It shocks me that customers are OK with price points of delivery; we're so used to ordering pizza and having that small fee. But when you branch out and you say Pita is my favorite restaurant and then see the price structure, all you care about is the restaurant."
He said the ticket average on delivery platforms remains nearly 50 percent elevated. In-person tickets run about $13 and online runs $23 with the higher price and more add-ons.
Getting customers to increase their order size is something Rabai worked hard at as well. He had some luck getting reduced rates from some platforms that were looking to grow market share in the region, but many helped with marketing. Attention-grabbing discounts like $5 off a $20 order helped push that cart size further and helped make up for the hit with volume.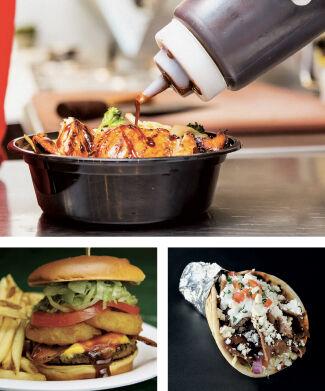 A little less sensitive
Whether customers understood that they were paying to help make up for the restaurant costs or were just fine paying more on delivery isn't crystal clear. Past surveys done by Franchise Times sister publication Food On Demand showed that delivery consumers were more concerned with wait times than cost, suggesting a less price-conscious consumer, at least before COVID. A massive explosion of delivery and an outcry over fees amid the pandemic may have pushed the elasticity a little further. For value-centric brands, there is still a reluctance to push prices too high.
Steve Crichlow of Compass Restaurant Consulting and Research said price sensitivity depends on the brand. For a fast-casual spot like Pita or the corporate-owned giant Chipotle, raising prices isn't going to scare off cultish customers. In QSR, it might.
"McDonald's, they're doing things like free delivery. Chipotle is $1 for delivery with a 20 percent markup," said Crichlow. "I think the consumer is becoming more conscious of the fees. There is still the price-value mentality. If you order a Big Mac and it costs the same as a steak at Applebee's, you might think, 'There's something wrong here.'"
Many QSR brands have relatively low-impact contracts with the third-party platforms, the terms leveraged with their immense scale. For brands that don't have 14,000 restaurants, getting a rosy deal is harder. Crichlow advised tweaking the menu to feature high-margin items and raise the prices a little on delivery, too. He said a 10 percent bump makes sense, but seeing a 20 percent bump in a value brand, "they might say something."
Lee's Famous Recipe Chicken sought the middle ground with a small increase that still retained the value pricing. Chuck Cooper, president of the 130-unit brand, said the surge in delivery sparked a lot of conversations with franchisees about profitability but also brand perception.
"As we talked about it with our operators, they were of course fearful that my guy who buys a 20-piece meal every week knows the price," said Cooper. "We don't want to make more money, but there is not a 25 percent margin in the food business."
The pricing call is ultimately up to franchisees, but he said overall, the thought was to treat delivery orders like a discounted order.
"What we tried to do is take everyone through some formulas. We don't mind giving coupons for 10 percent off, so what does that 10 percent look like? What a lot of those operators did come up with was for our digital menu, anything delivered, we had a bump of 8, 9 or 10 percent," said Cooper. "When we looked at menu pricing and I think, I want to raise pricing 30 percent, that's not fair. We'd be making more money and DoorDash or whoever would be making a bunch of money. The only way to make that fair is raise the price and say you can get it 8 to 10 percent less if you came to the store."
Customers seemed to think that was fair. Cooper said delivery sales surged by 300 percent and brought a lot of new customers to the brand. The price bump helped make marginal profits per order, and he said being strategic about the menu add-ons also helped. The concept was already doing family-style meals ($35), and a popular chicken sandwich (yes, another one) pushed more profits as an add-on.
Native delivery conversion
Casual diner Beef O' Brady's leaned into menu planning as well. Scott SirLouis touched on a key in the profitable delivery game: it's a lot of little things that move the needle.
"There's not one answer to this piece, it's going to be a great number of small improvements," said SirLouis, the chief operating officer at FSC Franchise Co., parent company of Beef O' Brady's and The Brass Tap
Family meals have done well for the brand, becoming as much as 20 percent of sales. The opportunity to slim down the menu to only what traveled well also helped make labor more efficient. In some of the smaller markets where the brand thrives, idle waitstaff became delivery drivers for an internal sub brand dubbed Beef's On Demand. Leaning on brand partners helped make that experience easier and more profitable.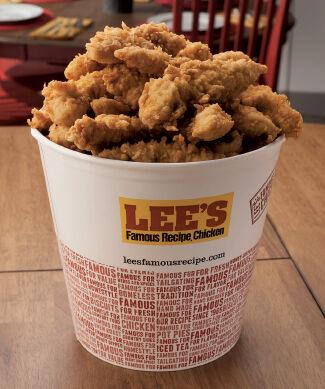 "We've gotten some help from our POS company. They started a service where they've added delivery to their platform. The guest can go in and make a digital order. Then the delivery is white label fulfilled at a much-reduced rate. It's a flat fee per sale and what we found is we can suggestive sell through the menu and get the check up. We can see the percentage of the fee come down the more people we can convert," said SirLouis.
Converting people to native ordering platforms has been a tricky but impactful improvement. By using white-label delivery even through the platform companies, the rates drop significantly. That was a boon to profits for Teriyaki Madness, which has been communicating the benefits to customers loud and clear.
"We have done some of the things with playing around with the inflation rate, but a lot of it too is having a healthy balance of people ordering from us and from third party. We try to explain the benefits of ordering direct: you can't use loyalty on third party, or our offers" and the price is lower, said Jodi Boyce, executive vice president of marketing at the 150-unit company known for big bowls of teriyaki and other pan-Asian cuisine.
She said just pushing people to the white-label delivery saved franchisees $425,000 in commissions last year. A big carrot was the aggressive loyalty program, which offers extra point days, good offers and the ability to save up for bigger discounts. Boyce said loyalty members order nearly 20 percent more than non-loyalty members.
Alas, there is no silver bullet or one trick to ensure profitable delivery. Like so many things in the restaurant industry it's a lot of little dials to turn and small levers to pull. Raising prices and pushing volume, boosting the cart size or covering multiple meals, and converting customers to native channels all move the needle.
---
Doing the Delivery Math
Finding the ideal profit in delivery requires some new variables in the typical restaurant math.
Here's a high-level P&L example to bring some clarity as a base for calculations:
COGS*: 40%
Labor: 25%
Third-Party Fee: 27%
Native-Order Fee: 15%
With this fairly routine set of costs, the restaurant can see the stark difference between orders through the restaurant (native orders) and third-party delivery for a $10 order.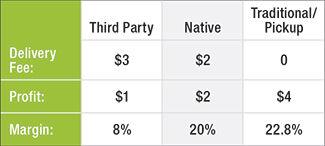 Successfully pushing that order to $50 with a family meal, multiple days of meals or add-ons changes things, but not the margins. Just raising prices means more for the providers, though it can start to make a delivery order keep the proverbial lights on.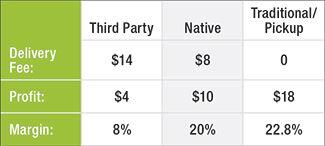 Some free marketing from a platform company can move things in the numerator. Negotiating for a marketing push (and assuming 25 percent of COGS normally) via a third-party promotion can be very impactful on that $50 order. At that point, it approaches the margin of a native delivery program with traditional marketing.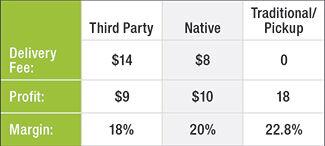 Levers to the COGS also includes slimming the menu to the most profitable items, which would enhance native and pickup margins as well.
Similarly, adjusting the labor line was an impactful move. Keeping only essential workers and furloughing front-of-house staff as many restaurants did during COVID-19 pushed efficiency. For simplicity, let's say that staff was half of the labor line. Slashing that by half (to 12.5 percent) is obviously impactful and can enhance the margin in delivery.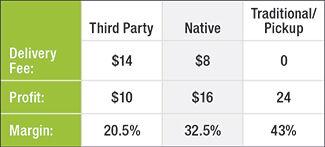 This is why so many QSR operators are more reluctant to open their dining rooms back up.
*Cost of Goods Sold including Food, Paper, Marketing, Overhead.