"We're real intentional about locking in on our why: bring joy."
— Kyle Smith, CEO, Nothing Bundt Cakes
By Nicholas Upton
Nothing Bundt Cakes cracked the coveted top 200 this year, landing at No. 196 as it put up impressive sales and unit growth. Executives and franchisees say their tactics aren't all that complicated but require consistency. Like almost any business, it comes down to quality in people, systems and, in this instance, cake.
When CEO Kyle Smith took over Nothing Bundt Cakes' corner office in 2012, the company had 63 locations and was a buzzing brand in the industry for the classic cakes that sat at the core of a relatively simple franchise business. He quickly realized his job was mainly to scale what founders Dena Tripp and Debra Shwetz started in 1997. (Shwetz has since exited the brand and Tripp remains as the chairperson of the company.)

"Early on, they did some pretty exceptional things. My job, as much as anything, was just to take some of the quality of the product, the selection of people—especially bakery owners—and just not compromising those details," said Smith. "It was paying really, really close attention to those things."
Nothing Bundt Cakes wrapped up 2019 with 330 locations across the U.S. and grew systemwide sales 23 percent to $332 million.
The brand holds a unique spot in specialty retail. At first blush, a close peer might be Edible Arrangements or HoneyBaked Ham, the former seeing a dramatic slowdown in 2019 and the latter finishing the year slightly up. Smith said Nothing Bundt Cakes is sort of the inverse: Where those retailers use the product to push retail sales, his retail sales are just gravy—or frosting.
The retail aspects that surround a Nothing Bundt Cakes store are a much smaller portion of sales and designed to make the cakes stand out with decorations or ancillary add-ons to sales that were already going to happen. What really drives the brand, which Smith noted has improved its targeted marketing and invested in a point-of-sale system update, is getting people to taste the cake.
All about brand standards
Franchisee Brian Herbstreit, who has four locations in the Austin, Texas, area said walking into a business with a box of cakes is still the brand's most effective marketing tactic.
"Their initial reaction is off the charts when they taste it," said Herbstreit. "I can't tell you how many times in the last eight years, how many deliveries I've made; I've done 7,000 or 8,000 deliveries. It's a great way to meet people and we have a big, big corporate business. When you're the owner doing the delivery, people remember you. And the reactions, they just look at you and are like, 'What is that?'"
With nine core flavors and a rotating 10th, it's a pretty simple menu. That gives franchisees the ability to focus on getting things just right, not continually chasing the next trend.
"They're very measured and careful about the product and they're not just going to whip out these crazy flavors," said Herbstreit. "It's a very measured approach to innovation; we're slow to change. We do have featured flavors and we have come out with new designs, and those tend to be a bigger deal than new flavors. The Taco Bell model is not something we want."
In other words, don't hold your breath for Doritos Locos Bundt cakes.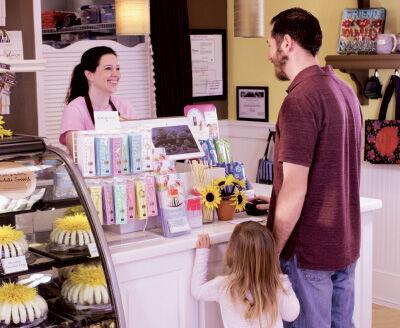 When private equity firm Levine Leichtman Capital Partners acquired the company in 2016, the potential for quality cuts or wild change was a real concern for Herbstreit, who served on the brand advisory council at the time.
"When people started hearing about the acquisition, it was a concern, but I think Dena, she's the type of person that won't mess with the brand, and Levine Leichtman is a good private equity company, they don't mess with the brand," said Herbstreit. "We wouldn't even know they're here—Dena and Kyle are running the ship and all the decisions. They maintained that control."
CFO Vance Fisher said the company has always resisted even looking at shortcuts on the product.
"We're always looking for how do we not cut costs, right, but how do we eliminate waste. The goal is to never compromise on quality, that is first and foremost. So it's not about cutting costs or getting cheaper products. If there's opportunity to be more efficient, we always have an eye on that," said Fisher.
The relentless focus on quality also applies to the people. The great cake is what initially grabbed Georgia franchisee Kristi Janman, but it was the people in the organization that got her to grow to three locations, the latest set to open in November. She was one of the brand's many corporate buyers, bringing Nothing Bundt Cakes into her company for catering.
"I'll never forget the first day I tasted this. My colleague and I looked at each other and said, 'We're never ordering another cake again,'" said Janman. "I love, loved this brand back then, and when we learned more and spoke with the leadership, it was very clear for us as we went along that we were doing the right thing."
She said she's "a pain about brand standards," holding boot camps to keep staff well trained on baking the cakes and leaning heavily on the support team, also staffed with folks like her.
"They do walk the walk and not just talk the talk, so we have someone dedicated to us that responds immediately with absolutely any issues we have. We have a superb marketing team and branding team that ensures that we're in touch with the best ways to communicate with our guests. Quality is a big deal," said Janman.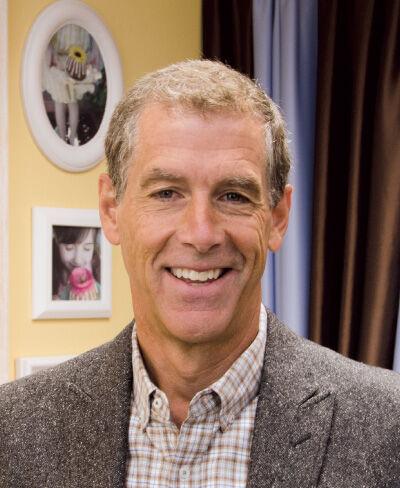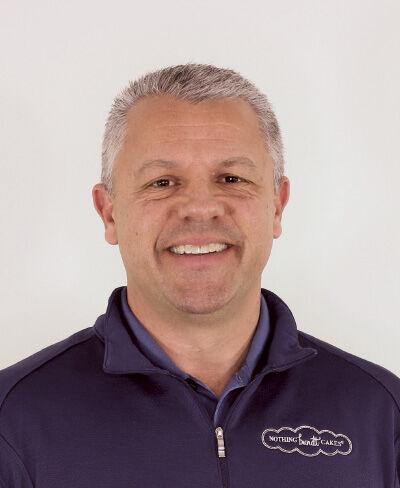 People like Janman are exactly the type of franchisees Chief Development Officer Chris Bremmer is looking for, folks who evangelize the company model.
"Every new bakery owner that comes in, almost without fail, we ask, 'What did you hear from our existing store owners?' And they all say the same thing: follow the plan. There's nothing better for a franchisor to hear owners say than that," said Bremmer.
A legion of brand-minded franchisees advising new owners to do the same means the brand standards in the book are true to life, not just guidelines.
"When you have a plan, proven success and people believe in it and they espouse that to the new folks, that's where the continuity comes in," said Smith.
No mega operators
Nothing Bundt Cakes relies heavily on franchisees being active in the community, bringing cakes to businesses. That means it's a different model than a lot of fast-growth brands that seek out sophisticated, multi-unit operators.
The brand thrives on owner-operators like Janman and Herbstreit who became ingrained in their communities. Both now have multiple units, which is a new trend for Nothing Bundt Cakes. About half of the location growth is coming from current owners, those who have proven themselves capable of expanding.
But you won't find any mega operators. One of the largest operators in the system had just six locations, which were acquired by the company in late 2019 to eventually serve as a training base on the West Coast.
"For the most part, we need new bakery owners," said Bremmer. "Franchise prospects are not guaranteed anything more than one unit. Then they have to prove themselves, if you will, and pass certain criteria. They have to feel like it's a successful fit and want to grow. Almost all of our franchisees want to do that, but we have a really set process in place for how we go about determining that next step."
The company uses demographics, household income and retail criteria to identify the ideal real estate. But like the cake recipe, there's no cutting corners or acquiescing on an OK site.  
"We're very careful about it and very mindful not only to protect the brand but the investment, too," said Bremmer. "They're going to be in that space for 10 to 20 years, so you want to get it right because it's going to have a long-term impact both financially and to the brand health."
Fisher said central to all the decisions the leadership team makes is the long-term legacy of the brand. Many operators look to hand their store down to their children, and largely "it's a family affair," compared to concepts operated by professional franchisees.
For Smith, he said that's what makes him most proud, building on the foundation that began at a little bakery in Las Vegas in 1997.
"We're real intentional about locking in on our why: bring joy," said Smith. "It's not about yourself but protecting the future of the brand and what every bakery owner is here for. What I'm most proud of is Dena and Debbie are proud and we have a great team...We've done it the right way and we are doing it the right way."