What does it take to jump 19 spots on the Restaurant 200?     
A big acquisition helps. WKS Restaurant Group bought 97 Denny's locations in 2019, which contributed to sales growth in 2019 of $169 million and sent the company from No. 36 on the 2019 rankings to No. 17 this year.
But as Roland Spongberg, founder and CEO of WKS, learned early on, growing to such scale requires a central focus: people.
"When I started in the business, I had four partners. We built three restaurants in five years and we were losing money every year. My partners said, 'We learned our lesson and we're out,'" said Spongberg. "I bought them out and went to work in the restaurants. I thought, I see a lot of these restaurants, some of them must make money."
What he found in his three El Pollo Loco restaurants, though, were a lot of young workers who weren't engaged, and plenty of quality issues. While El Pollo Loco was known for succulent marinated chicken, for example, the chicken coming out of Spongberg's restaurants was dry.
"I saw immediately the issue. I had no experience but a little insight. I said, 'We can't serve dry chicken, we have to take care of people,'" explained Spongberg. "In 90 days, we had a big turnaround. I got up to six restaurants and I realized I was in the people business and I can't do this myself. If I want to grow, I needed a lot of good people."
Since then, a lot has changed. The company expanded dramatically, ending 2019 with 66 locations of El Pollo Loco, 127 Denny's units, 54 Wendy's stores, 35 Krispy Kremes and 10 Blaze Pizzas. It grew from a modest California chicken chain operator to finish the year with more than $460 million in sales.
As WKS grew, efficiencies and key people came into the fold. While it remains a family company, with Spongberg at the top and his sons Jay and Brian Spongberg as COO and marketing manager, respectively, the company sought to bring in people such as CFO Matt McGuinness, who joined 13 years ago at 38 locations and has overseen a lot of growth.
"Since that time, I would say environmental factors for the QSR industry have created a tailwind for larger operators," said McGuinness. "As minimum wage goes higher, as the cost of compliance goes higher, it's becoming an increasingly margin-pressured, penny-profit business that you have to use the best available tools. That takes a lot of work to learn and then to actually use properly."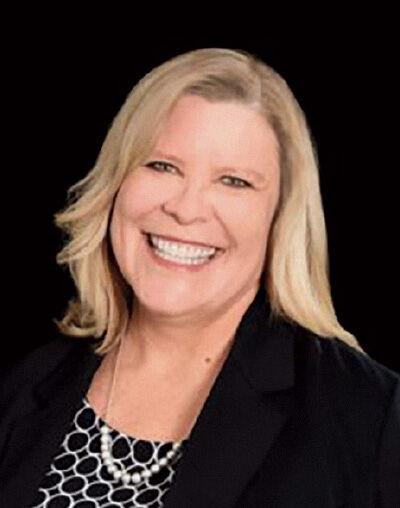 The company's size also allows for broader support across divisions. In McGuinness' case, instead of keeping the books and reporting, he spends a lot of his time on strategy and analysis. Scale also helped him hire a key risk management person that few companies under 100 units could utilize, let alone afford.
"I think being able to hire people like that is critical. When I got here in 2007, there was nobody else on the senior leadership team that had worked at a bigger company than WKS," said McGuinness, a former CFO at two of his franchisors, Denny's and El Pollo Loco.
All in the family—with guardrails
To keep folks like McGuinness and other leaders, WKS is careful to avoid becoming a nepotistic empire. That's a focus for Joanna Blake, VP of people services and general counsel for the company.
"When I joined, they were really candid and said there's an issue with a family member, this is how we want to deal with it. So, I wasn't taking a stab in the dark or stepping on toes," said Blake. "It all worked out because there was a path through it that we could find. Really the way we're structured helps guard against nepotism."
Given the size of WKS, it's a balance to both maintain the qualities of a family business when it comes to making decisions, but also not looking the other way when someone isn't performing. With a company that's 30 years old and has a lot of tenured people across the org chart, Blake said that balance stretches from the top to the store level.
"We have a lot of family members that are non Spongberg, a lot of other families that have come to WKS and brought their family in as well. And it's lovely, but it creates certain issues—but we're open to it because we see it work," said Blake. "I think you gain a lot of credibility and can keep people, as well, if you're responsive and take action when you say you will" and are consistent when applying policies.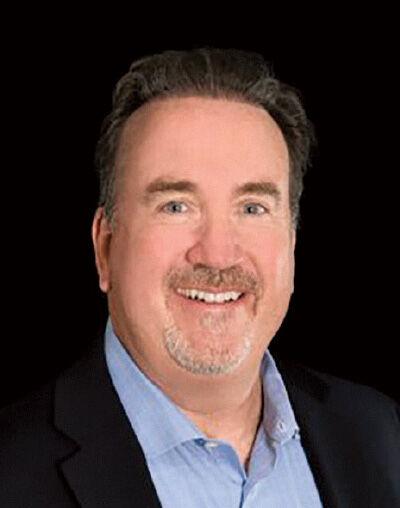 Jay Spongberg said he and the rest of the family put up guardrails for themselves so they hire and keep good people, making it clear that you don't need to have the last name "Spongberg" to succeed.
"We go out of the way to avoid nepotism. I'd say Roland expects more from me than anyone. And I go out of my way to do such a good job that he'd never have to think twice about that," said Jay. "One of the things that can be toxic to an organization is that you have to be related to the right person to get ahead."
To help reinforce its culture, Blake has a seat at the leadership table. The company is also rolling out a major profit-sharing program, and every single GM in the group's close to 300 restaurants meets for three hours each month during a "vital factor team meeting."  
There's an hour of sharing results, an hour of setting goals and another hour of training, recognition and problem solving. The sessions always begin with how restaurant and district leaders have seen the company values on display since the last meeting.  
Culture and COVID-19
The company's culture faced an exceptional test when the COVID-19 pandemic began. Roland Spongberg said it was like a punch in the gut.
"When COVID hit over that weekend in the middle of March—when I looked at the sales that Monday I was gasping for air," said Spongberg. "Denny's was down 80 percent and every brand was significantly down. Our business is not built to handle this kind of shock, it couldn't handle 40 percent let alone 80. We ended up closing 60 Denny's completely."
He said sales at Wendy's quickly came back, and Krispy Kreme actually did better than normal. But dine-in focused Blaze and especially Denny's were mired in difficulties.
"Customers didn't want to come in, employees didn't want to work. Everyone was fearful of COVID and what might happen. So, it was—and is—tough," said Spongberg.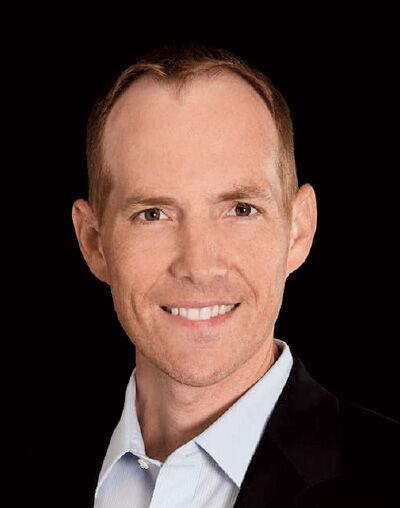 The company made a massive digital transformation, with more frequent online meetings, a new video studio and digital communications to reach the 11,000 employees, some still working and some furloughed. Expenses were cut by about 75 percent, along with many employees. Spongberg said those were hard conversations, but ultimately the communication and support from the home office was well received.
"I was pretty surprised how well it went," he said. "We try to explain, our business is owned by my family. We don't have access to massive capital, so we can only do what we can do. The bottom line is that restaurant has to make money. Unfortunately, if you don't make money you can't stay open. They've heard that from me many times."
Instead of a full furlough, WKS kept managers on reduced hours, ready to return and bring their teams when possible.  
"For the stores that were closed, we said to the GM we can't pay you, but we're going to furlough you to half, we'll give you 20 hours and get you unemployment, so just stay in touch with your team and just go check the restaurant every few days," said Spongberg.
Blake said her division turned into a full-fledged benefits and relief organization.
"A big focus was on how can we provide them resources, so we created a website, we sent out text messages, and anything we could to apply for unemployment, what charitable funds might be available and what resources were out there," said Blake. "It was making sure we were bringing the field along with what we had learned and communicating things as best and as transparently as possible so it wasn't all on their shoulders. That's a big part of our success coming though COVID, but I think it all goes back to the culture."
Jay Spongberg said there was a shared sacrifice across the organization, not just out in the field.
"Roland, he quit taking a salary. We had some pay cuts across the key people in our company so it was a shared sacrifice. We had great cooperation from our lenders and other partners, but if not for that faith in the brutal facts, we could be in a very different situation.
"We tried to help people understand the situation and that it really does suck for everybody, but if we don't make these moves there's not going to be any jobs to come back to," said Spongberg.