While many of their exact identities are still unknown, more family offices are emerging from the shadows to invest in franchising, taking stakes in huge franchisee operations such as GPS Hospitality, which is nearing 500 units across Burger King, Popeyes and Pizza Hut. Understanding what family offices want and how to attract them to a deal, though, isn't a simple task.
"It's really become a specialty to find these groups," said Rick Ormsby, an investment banker and managing director at the franchise-focused Unbridled Capital.
Generally, family offices were created by successful company founders who either want to separate their business wealth from their personal wealth or put to work proceeds from a liquidity event like a complete or substantial sale of a business. Such entities handle everything from paying staff, monitoring real estate investments, paying bills and educating the younger generations; but for the most part, it's the investment arm of the family.
The average family office has $917 million in assets under management, an eye-popping number from Campden Wealth Research's 2019 Global Family Office Report in which it surveyed executives from 360 family offices around the world. The average North American family office portfolio delivered a 5.9 percent return, the survey found.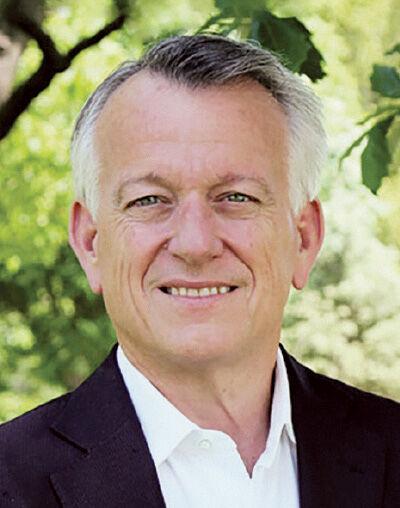 While private equity firms, which are also increasingly interested in the franchise space, typically hold an investment for a certain amount of time (think three to seven years) and expect a faster rate of return, "family offices are focused on intergenerational wealth," said Paul Edgerley, managing partner and co-founder of family office VantEdge Partners. "They really are looking to hold businesses forever in many cases." VantEdge owns stakes in franchisee groups Luihn, Bluemont and Vitaligent with 250 total stores across Taco Bell, Dunkin' and Jamba.
But that doesn't mean family offices aren't focused on growth—it's just not usually the breakneck, three-years-and-done growth of PE firms.
Another stark difference is many family offices don't have fund investors pushing them to put capital to work, so they can wait for an ideal investment. That means while private equity firms are often looking for the same type of deal—a franchisee with $10 million or more in EBITDA, or cash flow, is what most PE firms want, said Ormsby—family offices are increasingly looking at smaller businesses.
Below that $10 million threshold, "you have a lot of franchisees especially that are in this $2- to $3- to $4- to $5- to $6- million EBITDA range so that's where family offices are typically playing more substantially," said Ormsby.
Family offices do, however, want what Ormsby called a "platform investment," a franchise operator with anywhere from 20 to 40 units or "enough girth to be able to have a management team they can support and a G&A structure that can propel their business forward," he said, referring to general and administrative expenses.
The strength of the existing management team is "a big deal," too, noted Ormsby as he continued to tick off items on a family office's wish list. "I mean some of the ones coming in from outside the system don't have operational expertise, they're financial investors," and so want an experienced operating team, he explained.
That operating experience is one of the factors that attracted Nonami Enterprises, the investment office for Atlanta-area real estate developer Tom Cousins and his family, to GPS Hospitality.
"I'm not sure we would ever have thought we'd invest in a restaurant, frankly," said J.T. King, the chief investment officer at Nonami. "This is way oversimplifying," but CEO Tom Garrett "is really good at being a better operator than the last guy who owned the stores. He fixes food cost, he fixes labor management and productivity."
Given the sophisticated nature of most family offices, franchisees looking to attract these groups should in turn expect a more rigorous due diligence and negotiation process, pointed out Ormsby.
This is the final story in a three-part franchise finance series leading up to the Franchise Times' Franchise Investment Conference March 9-11, 2020. Learn more at franchisetimes.com/Conferences.
• Franchise Finance Series Part One: For franchise lending, 'reduce the friction'
• Franchise Finance Series Part Two: For private equity partners, growth is everything