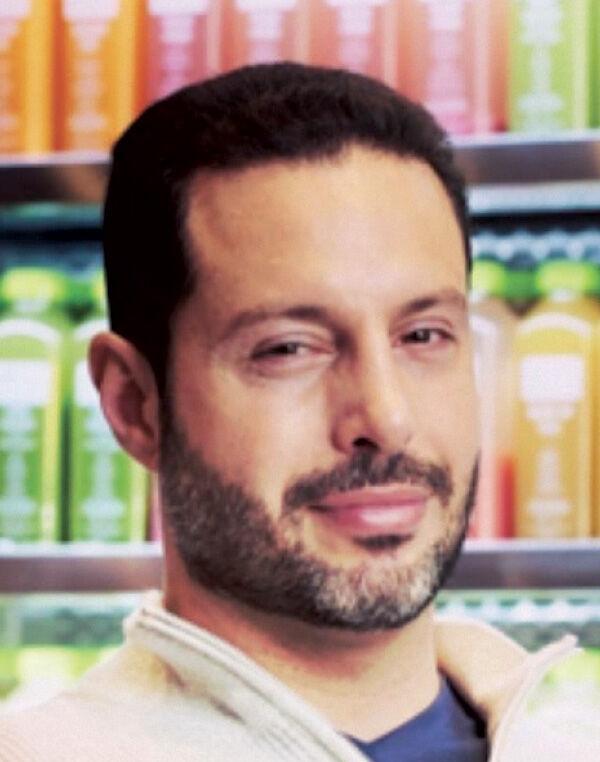 Franchisees and franchisors are raising big money through regulation crowdfunding. Pure Green, a smoothie and bowl franchise, crowdfunded more than $1 million in 2020, and PJ Western, the Papa John's master franchisee for Russia and Central Europe, seeks to raise at least $1 million in an upcoming campaign.
Regulation crowdfunding, or Reg CF, is a means of selling securities to the unaccredited public without registering those securities with the Securities and Exchange Commission. The sale is facilitated by an SEC-registered crowdfunding portal such as Wefunder, Republic or StartEngine. Reg CF portals typically handle the financial back end of the campaign, including managing payments and arranging escrow accounts, and often have a hand in promoting campaigns conducted on their platform.
While Reg CF has many ancillary benefits, it offers unique value to franchised businesses: investors often want to become franchisees. Ross Franklin, CEO of Pure Green, said the company's campaign brought in more than 100 franchisee leads. Many didn't meet the brand's liquid capital and net worth requirements, but Franklin said "about five" of those investors are now on their way to becoming Pure Green franchisees.
The initial investment range for a Pure Green franchise is $122,950 to $380,400. More than 5,000 people invested in Pure Green's campaign, which had a median investment of $100 and whose largest investor came in at $10,000. Many campaigns feature a much smaller number of investors with a much higher median investment.
In addition to bringing in new franchisees, Reg CF campaigns also serve as brand marketing for the business and can have a powerful effect on behavioral loyalty. Customers who are also investors are more likely to patronize a business—just ask Warren Buffet and The Coca-Cola Company.
Franklin said Pure Green experienced a "massive" bump to its direct-to-consumer sales when it launched its Reg CF campaign, which coincided with the arrival of COVID-19 in the United States. The sales are down off their peak, but according to Franklin are still 45 percent higher than their pre-Reg CF levels.
Crowdfunding can also serve as an alternative to bank financing, which is sometimes difficult to get. In an appearance on Wefunder's "Adventure Capital" podcast, Klaus Moeller said a bank rejected his financing application to open a Ben & Jerry's franchise on Venice Beach, saying they wouldn't finance any F&B business that hadn't been in business for at least two years. Rather than self-fund the venture, he turned to crowdfunding and raised $500,000.
Papa John's master franchisee PJ Western, a Russian company crowdfunding to American investors, and CEO Christopher Wynne see value in the technique. It's an "arbitrage opportunity," Wynne said. Public markets typically assign a higher valuation to companies than private equity investors. Regulation crowdfunding allows PJ Western to raise money at a public market valuation without taking on the regulatory and administrative burden of a true public offering.
PJ Western operates and sub-franchises Papa John's stores in Russia, Poland, Germany, Kazakhstan and Belarus, with more than 200 locations in its system. It plans to finance part of its expansion through a regulation crowdfunding campaign on Wefunder. The company aims to raise between $1 million and $5 million at a valuation of $48.9 million.
Franklin, who owned Pure Green outright before crowdfunding, echoed Wynne's sentiment. He said several private investors offered him deals that were "shark-y" and gave the investor too much control over the company. Many wanted to buy a larger percentage of Pure Green than Franklin wanted to sell. Not wanting to get pushed around by a single, wealthy investor, he turned to crowdfunding, which would allow him to remain 100 percent in control of the company and dictate the terms of the deal.
Anticipate some bumps
As is common in Reg CF raises, the securities Pure Green issued did not come with voting rights. That's by design. Many smaller businesses don't have the time or money to facilitate a 5,000-person shareholder vote, and few fledgling franchisors want to add a raft of small investors as voting partners.
Pure Green's campaign, which closed in August 2020, continued to bring in money even after it ended. Franklin said he met with several angel investors who, after seeing the campaign, wanted a chance to invest. He declined to share how much money Pure Green has raised in this manner.  
The securities offered can take many forms, including debt, equity and revenue sharing notes, and Reg CF portals often specialize in a specific security type. Republic, which hosted Pure Green's campaign, specializes in SAFEs—Simple Agreements for Future Equity—a form of equity designed to simplify a company's capitalization table. Wefunder and StartEngine, the two largest portals, allow companies to choose between a range of debt and equity devices, but crowdfunders on both those portals overwhelmingly choose to sell equity. Another platform, Mainvest specializes in revenue sharing notes, and other platforms including SMBX and Honeycomb Credit specialize in debt.
While 'zees and 'zors such as Moeller and Franklin have raised a lot of money through crowdfunding, it can be an uncertain and difficult process. According to Franklin, Pure Green's campaign plateaued at $30,000 for so long that most of his team started telling him to retract the campaign. A viral stunt revived it, but that only underscores the difficulty of running a successful campaign.
Albert Harlow, CEO of Motherboard, a managed IT-services franchise, ran an unsuccessful campaign on Mainvest.
In his final update, he eulogized Motherboard's campaign, writing "Raising money is a full-time job, and if you're going to get serious about what you're aspiring to do, you're going to have to treat it this way. I myself have never treated it this way, and therefore have failed at raising capital this round."
As with donation-based crowdfunding, if a Reg CF campaign fails to raise a minimum dollar amount, all funds are returned to investors.
"You really have to bring your contacts," said Harlow, who expected Mainvest to bring more investors to his campaign. Following the failure, he committed to growing organically, and Motherboard has added two locations since then.
Beyond treating it as a full-time job, Moeller shared some advice for prospective crowdfunders during the podcast: "It would be really smart to have 20 percent of the funds lined up," so when the campaign goes live "it immediately looks like a success."