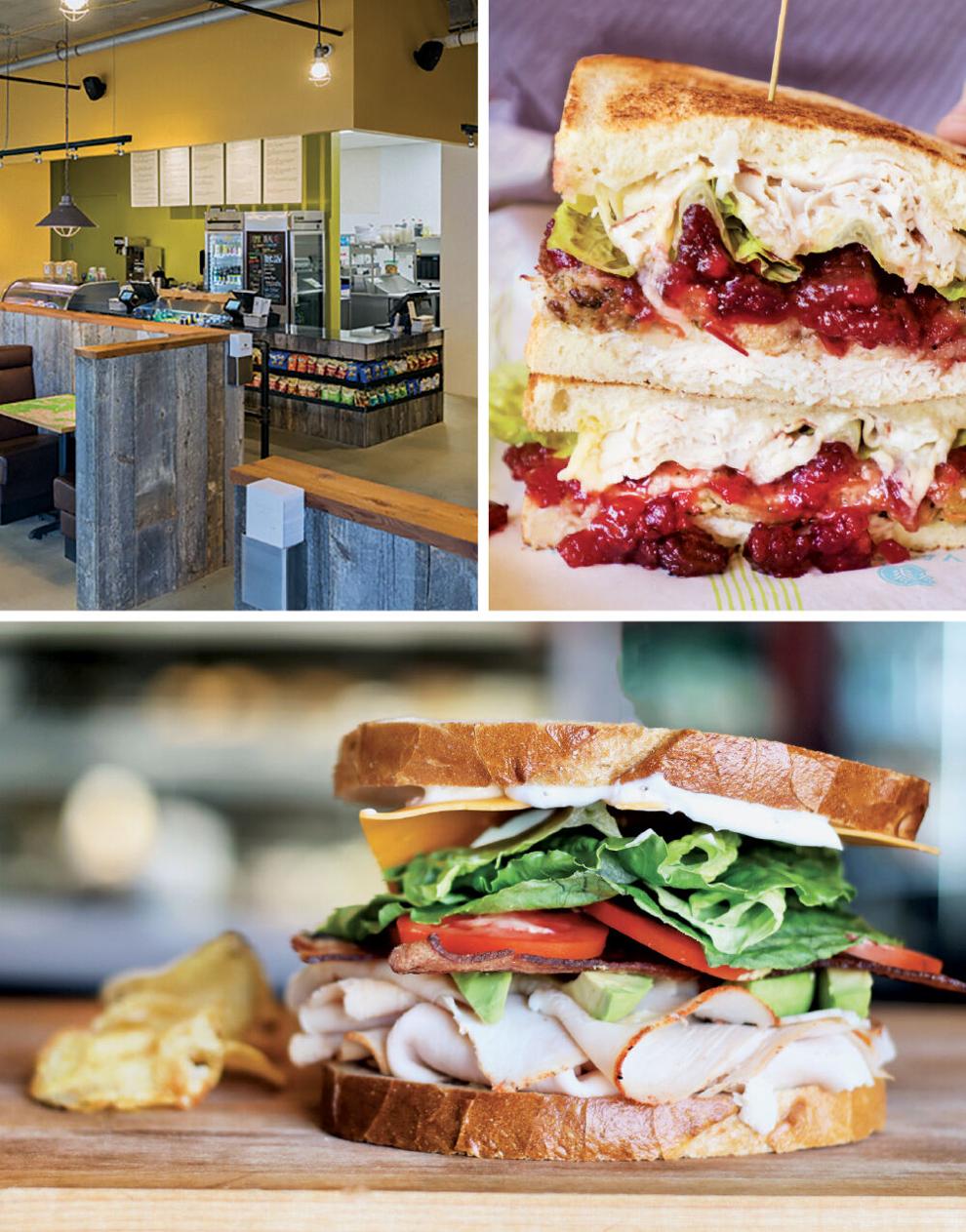 Yampa Sandwich Co.
The concept: A sandwich shop with breakfast and lunch items, Yampa got its start in Steamboat Springs, Colorado. Premium ingredients are evident in its offerings, such as the Pilgrim with roasted turkey, gouda and cranberry chutney, and the price point of $10-plus per sammie. "We use better ingredients and that certainly reflects itself in our price point," said co-founder Dave Pepin. "We're not the cheapest sandwich on the street, and we're not trying to be the cheapest."
The stats: Franchising since January 2020, three franchise shops in Denver join two corporate locations, in Steamboat Springs and Fort Collins, with another in the works. Units are 1,500 to 2,500 square feet, and the cost to open is $267,525 to $426,600, including a $25,000 franchise fee.
The competition: "Our competition goes everywhere from Jersey Mike's, Jimmy John's, Chipotle, to Noodles … we consider all of them our competition," said Pepin of Yampa's premium lunch position. Its food is ideal for off-premises channels, and Yampa stepped up its online ordering and delivery efforts during the pandemic. "We survived and we proved our brand is resilient," he said.
The challenge: Pepin, who's also chief brand officer, said a small team means franchise growth is moving slower as he adjusts his mindset from founder to franchisor. "I'm now on the franchise sales side, which maybe isn't the best place for me because it's my baby," he said.
---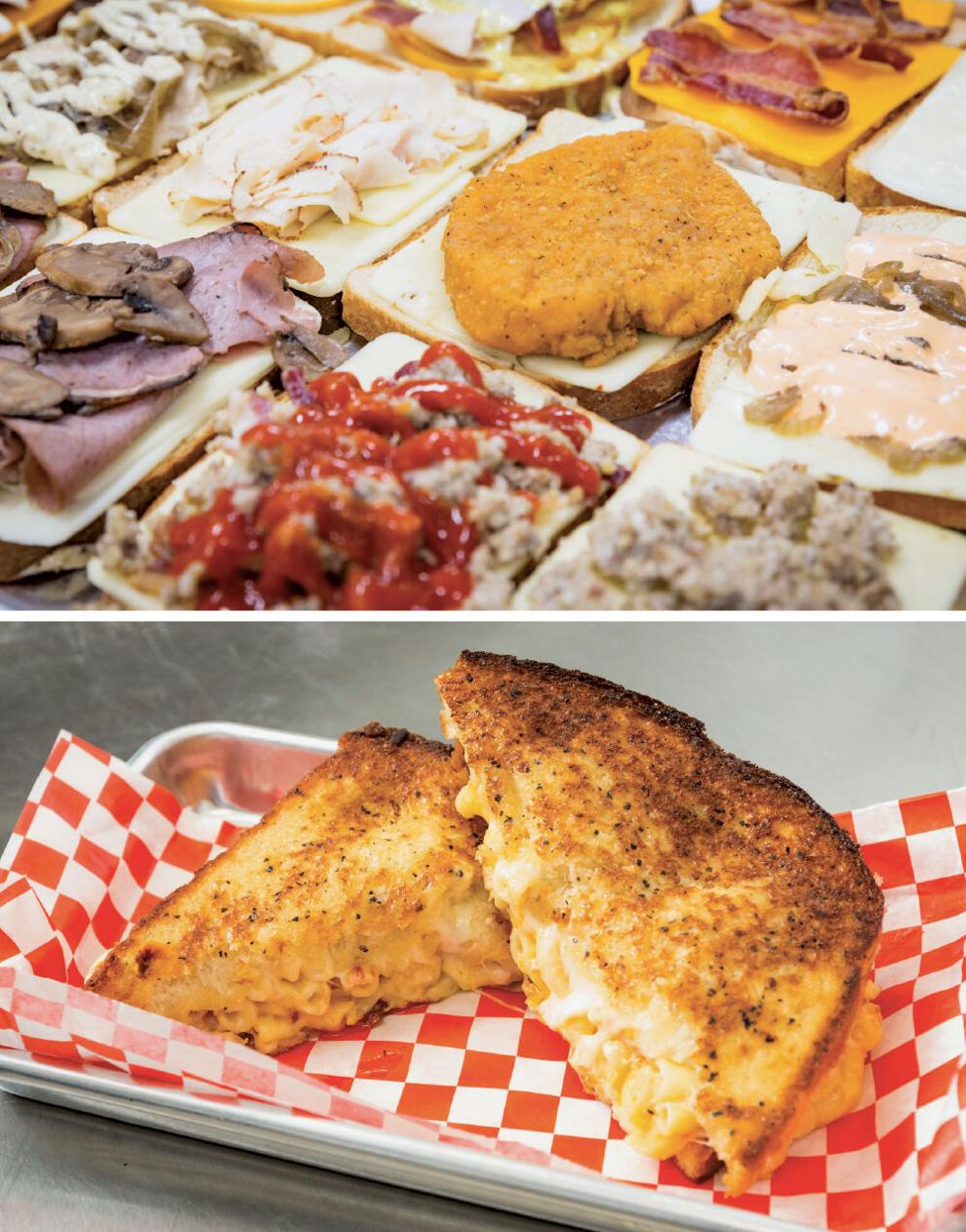 Tom & Chee
The concept: Selling melts, soups and salads, Tom & Chee evolved from a grilled cheese stand in Cincinnati to a fast-casual concept also known for its grilled cheese donuts sandwiches. "The sandwich category has always been interesting to me … it's become a sea of sameness, and this is a concept that was different," said GSR Brands CEO Roger David.
The stats: GSR Brands, the parent company of fellow Cincinnati franchise Gold Star Chili, acquired Tom & Chee in 2017 when it had 23 locations. After closing several under-performing units, the concept has seven open restaurants. A new prototype reduced the footprint to about 1,600 square feet and trimmed the menu by 60 percent. The initial investment range is $302,700 to $456,000.
The competition: The melt side of the sandwich category is more competitive as established brands emphasize their toasted sub offerings and franchises such as Melt Shop (13 units) and Melt Mobile (a food truck brand) gain traction. Tom & Chee 'zees, David said, benefit from a "completely transformed cooking platform" as the company switched to high-speed ovens and cut cook times from about four minutes to 50 seconds.
The challenge: Tom & Chee relaunched franchise efforts in 2020 after more than two years spent retooling the concept. "The pandemic has been a little bit of a shot to the gut," said David. "We're resetting the table to go at it again." The brand also wants to bolster its technology infrastructure to support online ordering and delivery efforts.
---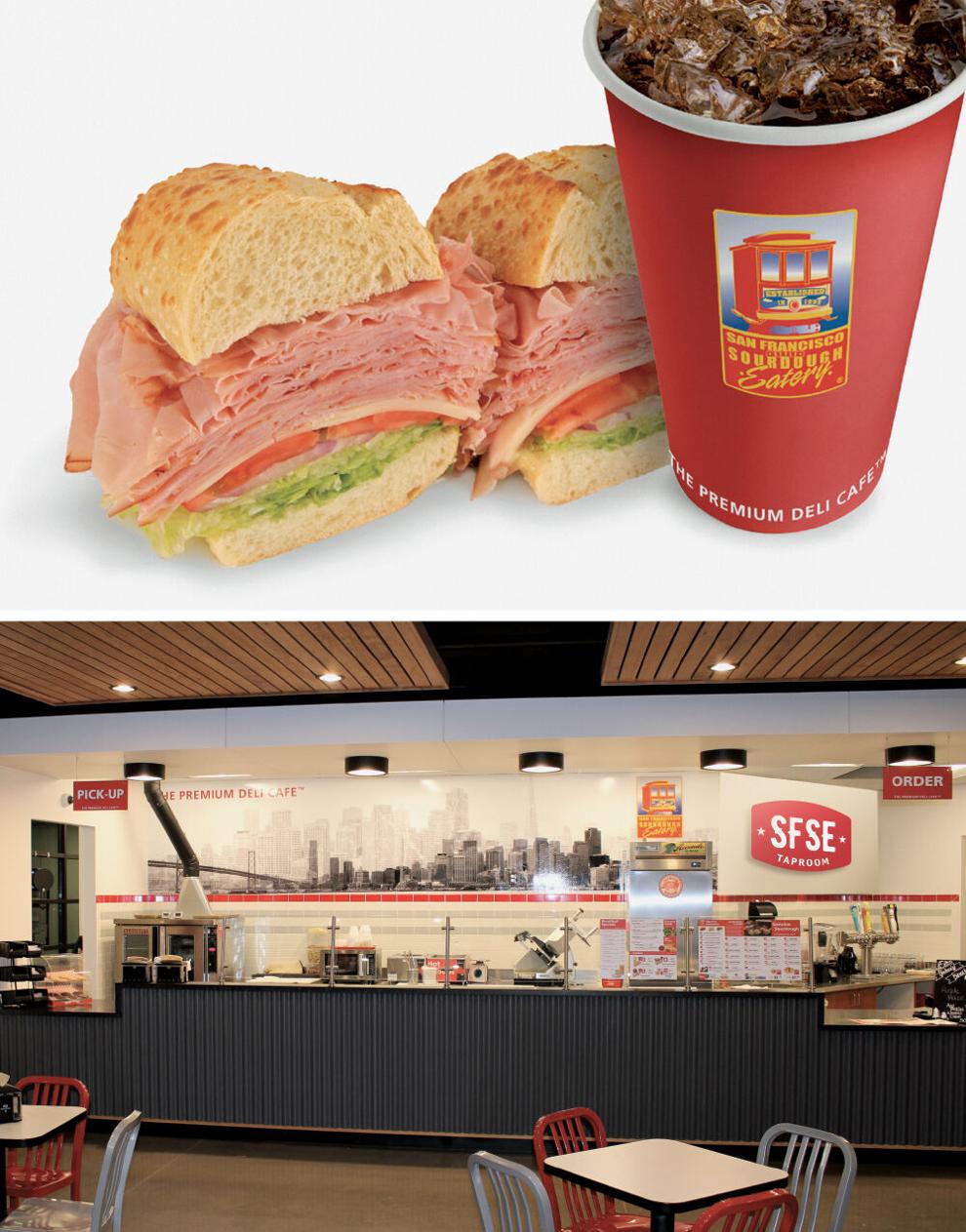 San Francisco Style Sourdough Eatery
The concept: Founder Robert Lenhart's family ran sandwich shops in the San Francisco Bay Area for years, and when he moved to Coeur d'Alene, Idaho, he opened the first San Francisco Style Sourdough Eatery in 1999. Its sourdough bread is baked daily and is the base for its sandwiches and soup bowls. Lenhart also touted the brand's "stylish, comfortable and uplifting" store design.
The stats: Ten locations are open in Idaho, Washington and Utah, and footprint options include non-traditional locations such as airports, college campuses, and gas and c-store units, plus freestanding and inline stores. Start-up costs range from $142,100 to $307,800, including a $25,000 franchise fee, for a single location.
The competition: SFSE's warm sourdough bread sets it apart from others in the sandwich category, Lenhart said. He also noted the increasing popularity of sourdough and a study published in the British Journal of Nutrition listing sourdough as one of the healthiest breads.
The challenge: "COVID was a big challenge for us as it stalled our momentum, and unfortunately until there is an end in sight, I think people will sit on their money and hold back until they feel things are a bit clearer," said Lenhart. "Hopefully when things shake out, we can capitalize on the 'A' locations that are currently available."
---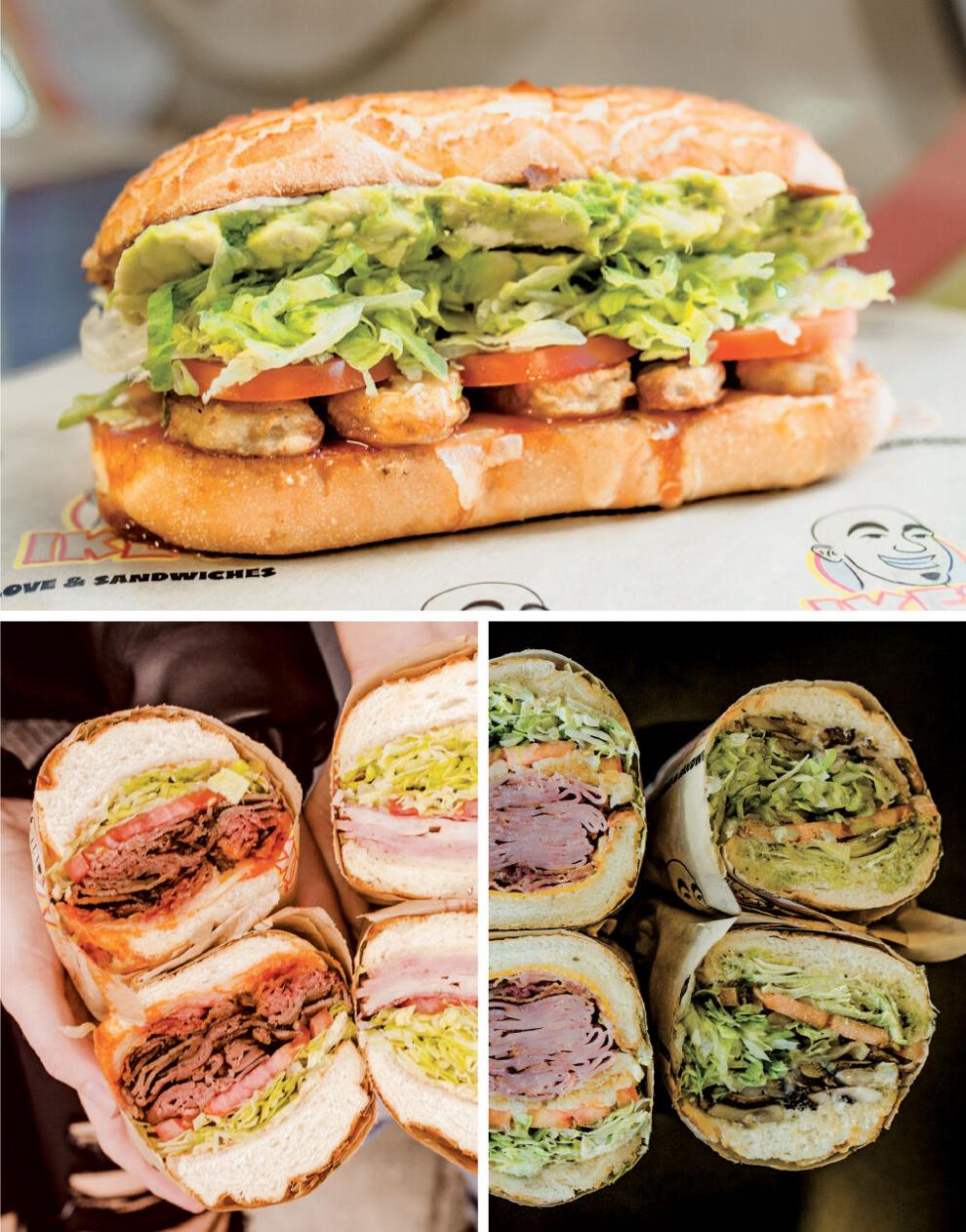 Ike's Love & Sandwiches
The concept: Founder Ike Shehadeh opened the first Ike's Love & Sandwiches in 2007 in San Francisco and steadily grew the chain before embarking on a national franchise program in 2019. It's known for its unique combinations such as the Menage a Trois with halal chicken, barbecue and cheddar, and breads with "Ike's Dirty Secret Sauce" baked in. It's a concept "that's cool, tastes amazing and has a great ethos behind it," said Shehadeh, versus "the same old sandwich you can make at home."
The stats: Ike's has 74 open locations, mostly in California, along with units in Nevada, Arizona and Texas. Store sizes range from 500 to 2,000 square feet and start-up costs are between $271,400 and $745,500. The brand wants investors who can open large multi-unit territories.
The competition: Like others in the category, Ike's faces competition from concepts such as Capriotti's and Firehouse Subs, along with Jimmy John's and Jersey Mike's. Ike's benefits from a pro athlete fan base bringing attention to the brand, said Shehadeh. "Subway, they paid a whole bunch of money to a whole bunch of athletes for the right to do ads," he said, such as NFL veteran Marshawn Lynch. "Literally the same athletes work with us directly and have sandwiches named after them."
The challenge: While well-known on the West Coast, Ike's will need to emphasize its other selling points as name recognition only goes so far.