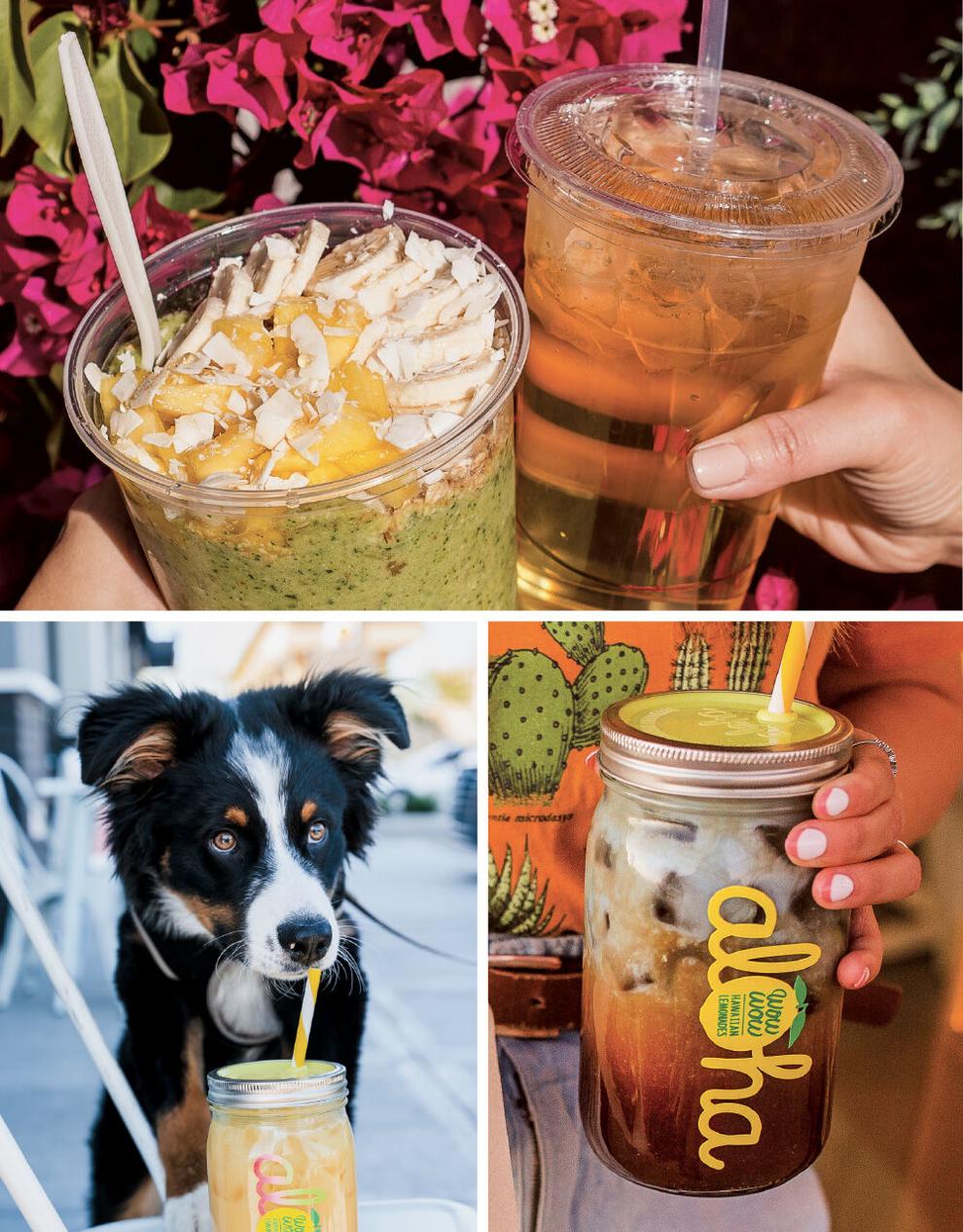 Wow Wow Hawaiian Lemonade
The concept: The double exclamations in this gourmet lemonade brand come from its farmers market origins. "People would taste the lemonade. It would hit the front of their palate, they'd say 'wow.' As they were finishing the drink, they'd say 'wow' again. And it stuck," claimed Tim Weiderhoft, CEO, formerly with Massage Envy, Hammer & Nails and Dave & Buster's. Along with C&G Franchise Development, also the parent company of Hammer & Nails, he bought Wow Wow in 2019 after an effort to "professionalize" the brand and "put together a really solid FDD." Eight domestic stores are open, plus two in Japan, with another six set to open this year and a pipeline of 50.
The stats: Range of investment is $226,000 to $313,000; square footage is 560 to 1,100. Average unit volumes are about $405,000 in its latest Item 19.
The competition: "There's a ton of juice places, and we don't categorize ourselves in that realm because we don't sell lemon juice, we sell lemonade," he said, adding Wow Wow is "a category of one" in the gourmet craft lemonade stand world. (He's not the first to say that about his brand, nor will he be the last.) Flavors like Passionfruit Guava and Lava Flow Lemonade, plus healthy food options, draw repeat customers, he believes.
The challenge: Size. "We're still pretty small," but backing by C&G, which also owns its own supply chain company, helps immensely.
---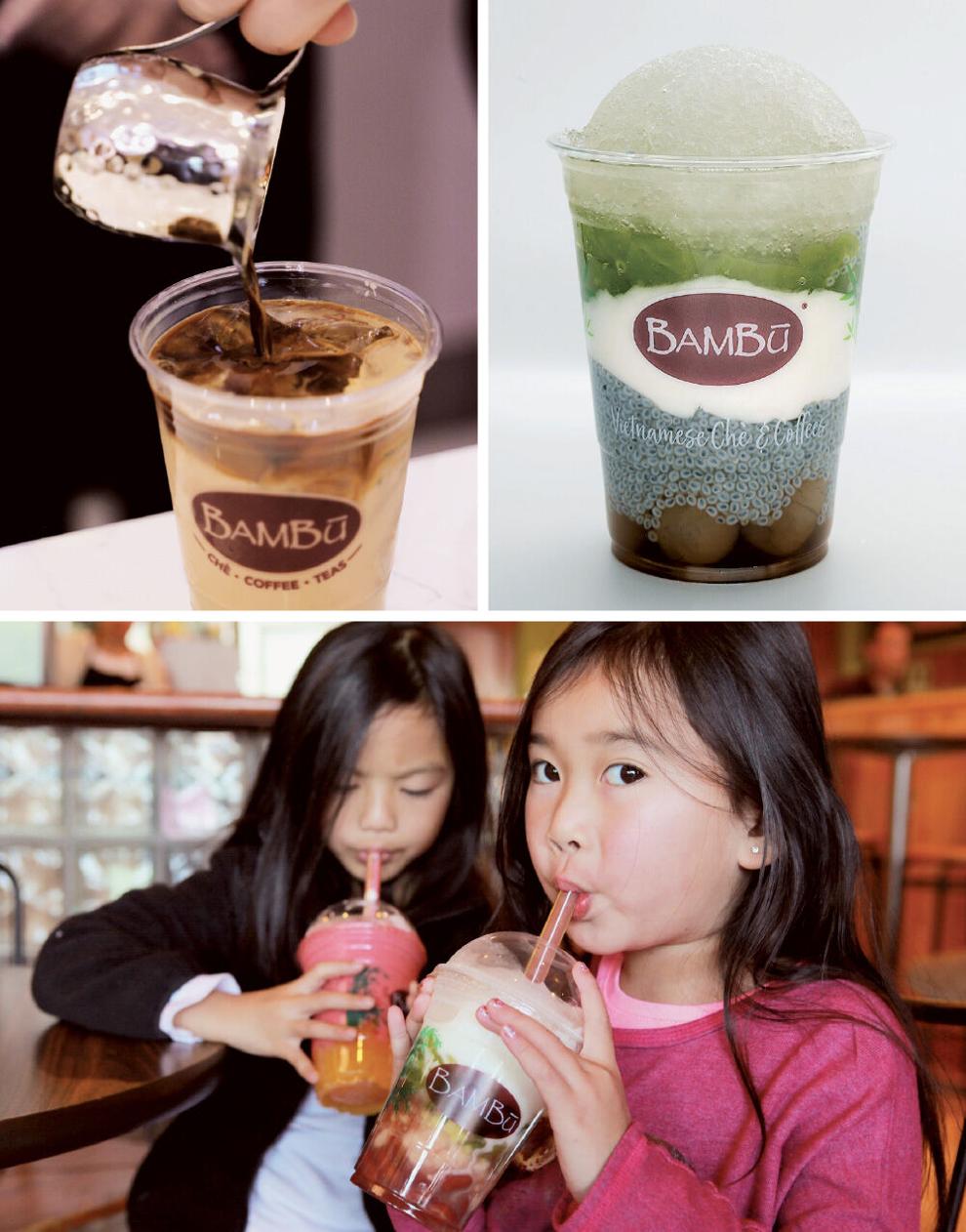 Bambu
The concept: Four sisters whose family fled Vietnam started Bambu in San Jose, California, in 2008. Now with 75 stores, Bambu serves Asian-style teas, Vietnamese coffee, and especially che, the traditional Vietnamese dessert drink. "We take young Thai coconuts and crack them open. The drinks are all layered up. They're very pretty," explained Marc Geman, CEO of Bambu, who bought into the brand with partners in 2015. Geman's franchise chops include Pretzelmaker, which he and a partner grew from four units to 240 before selling in 1999.
The stats: Cost of investment is $150,000 to $300,000, with shops ranging from 1,000 to 1,200 square feet. Geman recently converted a former Dairy Queen in Denver into the first Bambu with a drive-thru, and considerable investments in online apps and touchless payments were made during the pandemic year.
The competition: "The bubble tea craze that is going on has given us an advantage," Geman said, since those are "the first words out of their mouth" when people call to inquire. Ditto Bambu's prominence in Vietnamese communities in the U.S., and its prevalence on social media. As for smoothies and coffee, which Bambu also offers, giants from Smoothie King to Starbucks obviously dominate.
The challenge: "We're a young, growing company, and our biggest challenge right now is we're a bit understaffed" in operations, he said.
---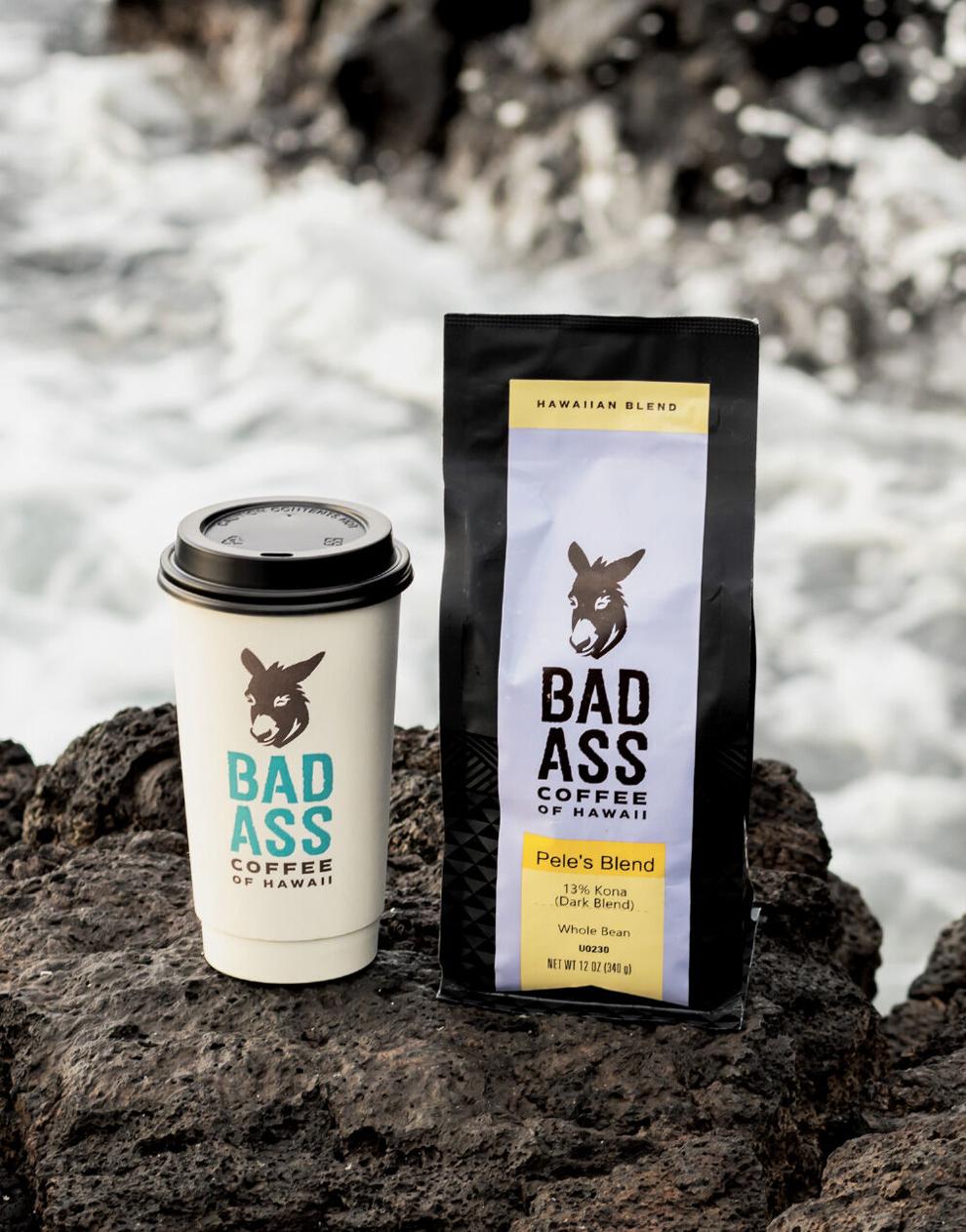 Bad Ass Coffee
The concept: Bad Ass Coffee of Hawaii started on Big Island in 1989 and began franchising in 1995, but a top-to-bottom re-boot launched in 2020 qualifies it as "young." CEO Scott Snyder purchased the assets with investors in 2019, "and we've been going hard ever since," he said, citing "so much opportunity and yet it was frozen in time for about 25 years." Fun fact: The name comes from the donkeys of Kona, Hawaii, which bellowed as they carried loads of coffee beans down the steep volcanic mountains. People called them the "Bad Ass Ones" because of their strong but stubborn nature.
The stats: Standard cafes with a drive-thru are 1,650 square feet; the newest model is a free-standing double drive-thru kiosk around 700. Cost of investment is $305,000 to $620,000. Nineteen stores are open in the U.S. plus two in Japan; eight more are expected to open this year.
The competition: Duh, on the national level, but competitors also include regional brands such as Scooter's, PJ's Coffee and Biggby, well ahead on unit count. "What separates us: No. 1, our commitment to serving the widest variety of Hawaiian coffee everywhere," plus offering a unique experience, Snyder said. "There's something in all of us that's a little badass."
The challenge: "Building the stores and demonstrating the new business model," he said, "to have numerous examples for people to see and to experience."
---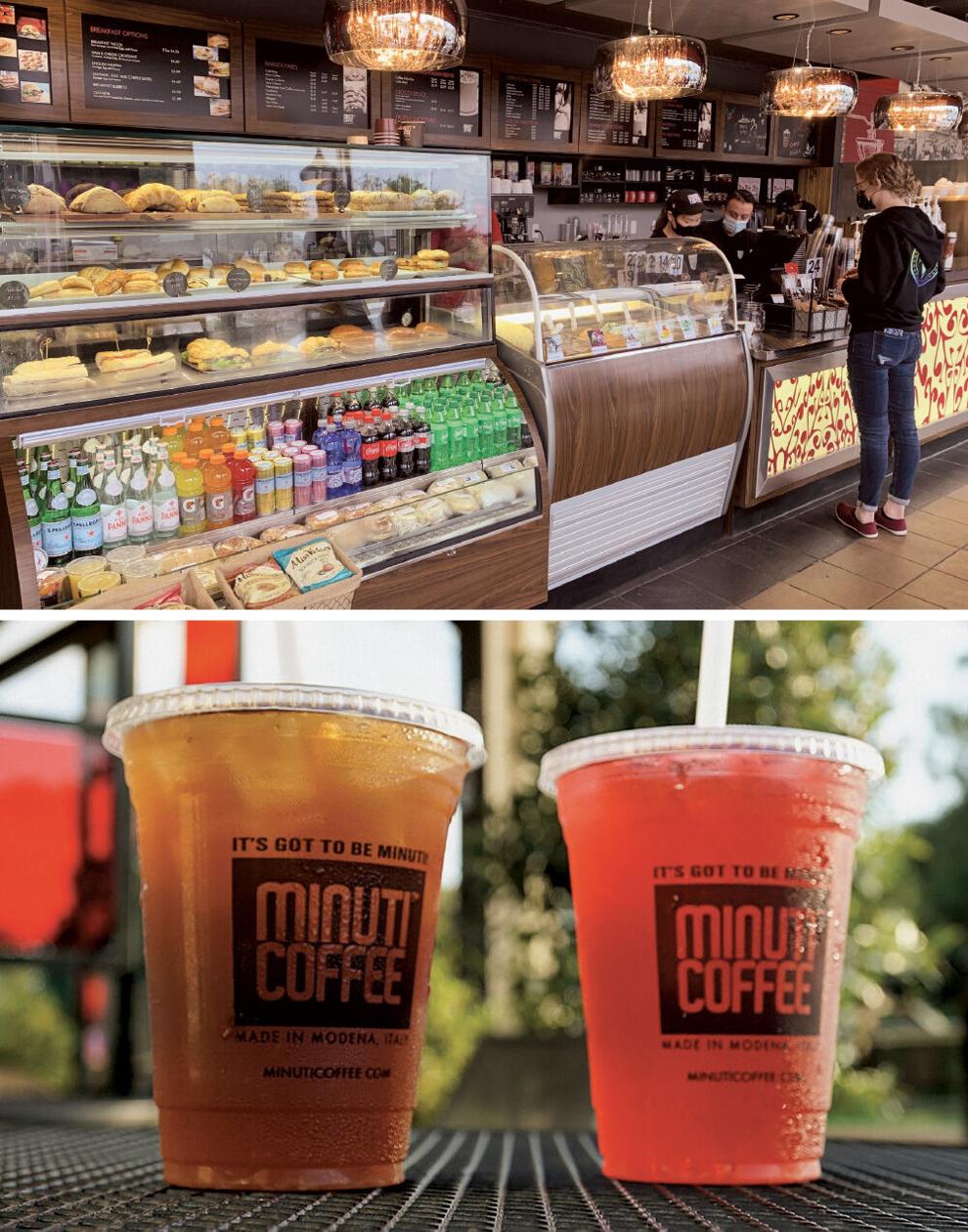 Minuti Coffee
The concept: Minuti Coffee is bringing Italian coffee culture to America, said Ardavan Motamedi, a former Wendy's and Fazoli's franchisee. His father and grandfather were coffee roasters in Northern Italy, working with the Molinari family. They sent him at age 16, on his own, to New York City, but his sponsor said he was too much trouble. "He said, 'I'll send you somewhere where you'll get in no trouble, Stillwater, Oklahoma.'" There Motamedi got his first job: washing dishes at Wendy's. Minuti began franchising in 2018 and has about 15 stores open.
The stats: Total investment is $232,000 to $363,000. A strict anti-Starbucks rule is baked into the design—only one or two electric outlets to discourage seven-hour study sessions. "We are very strict on that," he said. "Yes, it's a coffee shop, but it's not a public library."
The competition: See above, but he isn't fazed. "Starbucks got to become a Starbucks not because of the product … but their business model is perfect," he said. At a Minuti shop, "you want to bring people together to socialize, to talk, to meet, just have fun over a good cup of coffee." Then, go home and make way for other customers.
The challenge: Hiring and retaining the right people is tough.