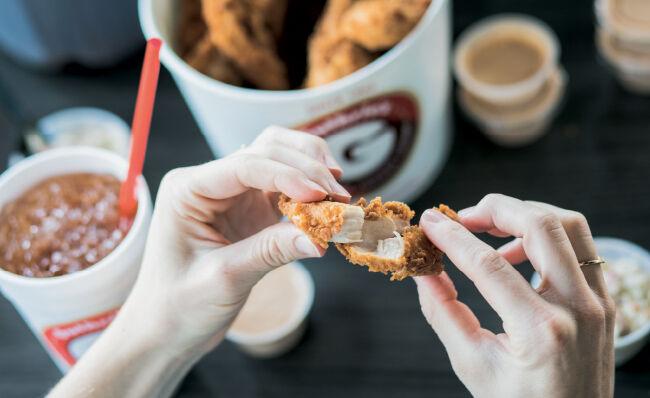 As Joe Kelly Guthrie tells it, he and his siblings were the young chefs behind the famous sauce that would one day fuel what he calls the first chicken-fingers-only franchise.
"That would be my dad," Guthrie recalls about Hal Guthrie, the founder of the original Guthrie's, which featured a full menu of comfort food classics.
"He started Guthrie's in 1965 in Haleyville, Alabama. He called my grandmother and grandfather and talked them into building him a freestanding drive-in restaurant," Guthrie said. "It was an A frame, and it had his apartment on top of the building."
One day in 1978, "my sister being approximately 7 years old, I was approximately 9, one of my brothers was approximately 10, and my dad came in and said we're going to start to sell chicken fingers. I want you kids to come up with a sauce," Guthrie continues, showing off his Southern drawl and his gift for spinning a yarn.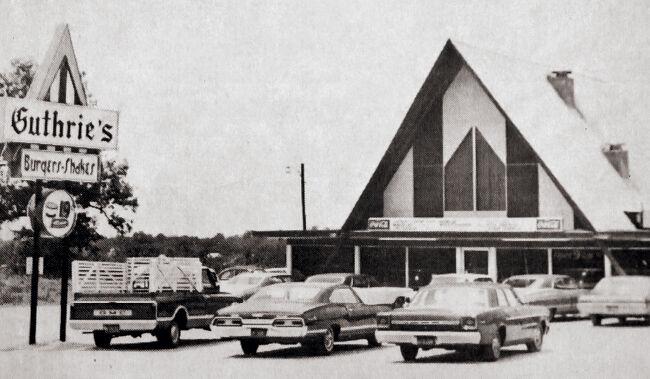 "He came back a half hour later and we had three tables' worth strewn with everything we concocted. He walked over to my brother's, stuck his finger in and said that's it. That's the sauce! We haven't changed the sauce to this day."
Same goes for the menu of the first Guthrie's that would form the basis for the franchise, opened in Athens, Georgia. Gone were the burgers and the steak sandwich and the chicken livers. What was left: "Five ounces of chicken fingers, French fries, coleslaw, our Texas toast and our special sauce. And then we had our chicken finger sandwich, on a five-inch toasted bun. That was and is to this day our menu," he said. "Thus we became in the summer of 1982, the world's first chicken fingers restaurant."
Franchising since 2005 but stalling out in 2008/2009, Guthrie's has about 40 locations today and is ramping up a franchise program once again.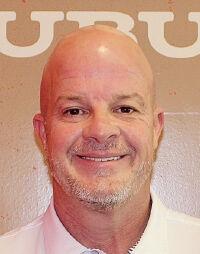 "We've learned a lot of what to do and a lot of what not to do. We've learned that we can be more efficient with a little bit smaller footprint than what we had been growing with," he said. Restaurants that were 3,500 square feet are now closer to 2,000, for a freestanding restaurant with a drive-thru. They do about $1.5 million in sales with a cost of investment around $600,000, he said, including land, or a build-to-suit for about $200,000.
The newest design, a drive-thru-only model, is even more appealing. At 1,000 square feet and a half-acre of land, "it will do approximately seven figures out of a drive-thru only—$1 million plus, up to $1.3 million," he said.
Tyrone Burroughs and Randy Washburn, business partners in Memphis, spent two years investigating restaurant concepts. "We found this concept, we liked the simplicity of Guthrie's," Burroughs said.
"One, it had a limited menu, which we feel allows us greater control over our food and labor costs. And we also liked the idea that, although the chain started in the early '80s, its franchise growth had just started. We liked being in on the ground floor."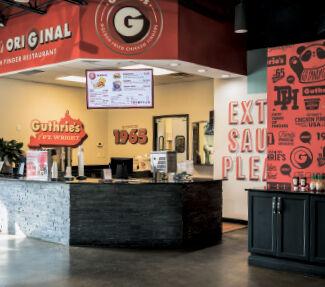 When he talks about the food, Burroughs waxed poetic. "It was truly amazin', the chicken tenders was just unlike anything I had ever had before. And the sauce was different from any sauce I had had," he said. "And I loved that great old crushed ice with the sweet tea."
They opened their first store in December 2019, and it was a smash, with $15,000 in daily sales. "We were astounded, to be honest with you," said Washburn. "Traffic jams, people trying to get into the store. It settled down pre-COVID to beyond what our sales projections were" before the pandemic.
They have a five-store area development agreement and have opened two. Financed through a combination of cash flow, an equity raise and bank debt, Burroughs said, stores three and four should open in 2021 with the fifth slated for 2022.
Guthrie, who today is CEO of Guthrie's Franchising, is proud of the history and eager to maintain the family's place in it. "Words can't explain it. It's been such a wild ride. Going from opening our first two or three stores and basically being giggled at when you told somebody what you were going to serve," he said.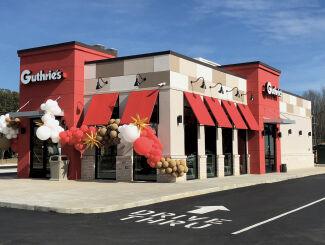 "And I'll be honest, not many restaurants work with one item. But in 2015 we celebrated our 50th anniversary. My dad was there, and we had a giant party in our hometown, with 10,000 people coming from all around. We did a $5 special, and every restaurant we had was 60, 70 cars deep. That was such a confirmation of the first 50 years."
At that party, "It really hit home in 2015 about how blessed we are. And we're certainly blessed to have originated the chicken finger-only restaurant concept," he said, dismissing a list of potential competitors proposed to him.
"We've had a lot of people work for us that kind of took our ideas. Anyone that serves our box, with our sauce, we were definitely the originator of that box," he said.
"The founder of Raising Cane's worked for my brother in Athens, Georgia. He admitted it in an article. Same thing Zack McLeroy," co-founder of Zaxby's. "Both of them worked for us in 1987," he said, claims that have also circulated in comment sections across the internet.
Do copycats make him mad? "Oh no, there's room for everyone, and competition makes you better," Guthrie said. "We're here for the next 20 years, and we'd like our fair share of what's coming forward."