Club Pilates retains its spot at the top of this year's Fast & Serious list, but Urban Air Adventure Parks is nipping at its heels as that brand debuts on our ranking at No. 2. An investment from MPK Equity Partners in 2018 is helping fuel Urban Air's rapid expansion, says CEO Michael Browning, who co-founded the franchise in 2011 and touts "revolutionary" initiatives such as a membership program for driving sales. Some franchisees have a different view, but the brand grew systemwide sales by nearly 293 percent over three years, to $216 million in 2019. Read more from Browning and check out strategies from the other 39 companies on this list in our exclusive research project that identifies sustainably growing brands.
---
Fast & Serious: 1  •  2-10  •  11-20  •  21-30  •  31-40
---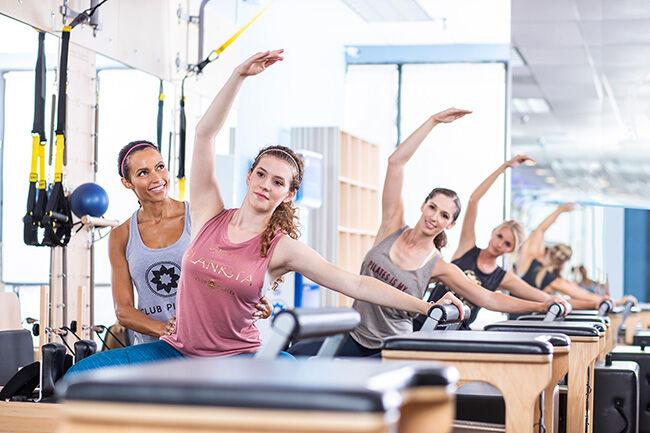 #1 Club Pilates
Fitness studios
Club Pilates repeats as No. 1 on the Franchise Times Fast & Serious list for a second year, reporting 562 units last year compared with 207 in 2017, and a sales growth rate over three years a robust 320.4 percent, to $248 million. President Shaun Grove credits the "strong, solid foundation" created after Xponential Fitness, its parent company, bought the brand in March 2015. "We took what we inherited there, and spent about eight months redesigning, redeveloping the concept, the studio layout, everything we could possibly think of. So we had this very robust, strong foundation to grow from," he said, referring to himself and Xponential CEO Anthony Geisler. Average unit volumes at the 25 studios they inherited were about $225,000 back then, he said; today average sales have grown to $550,000 and the top-ranked studio does $1.2 million. His overall strategy is "over-supporting our franchise partners," he said. "I began as a franchisee," formerly for L.A. Boxing and he still owns one UFC Gym unit. "So I understand what it means to need that level of support from that franchisor." Another key moment for Club Pilates came two years ago, when a voluntary marketing program was made mandatory, with strict milestones to meet in the three months from soft opening to grand opening. "In the beginning it wasn't mandatory," he said. "There were some franchisees that ran it to the letter, and others said, 'Oh, I'd rather spend money here or there,' and we saw the results from that."  So did franchisees, so now they happily get with the profit-making program.
---
About this project
Franchise Times created a formula to identify fast-growing franchise systems that also have staying power, as an antidote to multiple other rankings that include too many one-year wonders. Controller Matt Haskin developed a proprietary 10-point formula, including percentage sales growth, percentage unit growth, dollar sales growth and numerical unit growth over the past three years. The database for the project is the Franchise Times Top 200+, our annual ranking published in October of the largest franchise systems by revenue. Haskin identified the companies that submitted information for all three years for that project, then selected for analysis those with systemwide sales above $40 million.
---
Fast & Serious: 1  •  2-10  •  11-20  •  21-30  •  31-40