Club Pilates retains its spot at the top of this year's Fast & Serious list, but Urban Air Adventure Parks is nipping at its heels as that brand debuts on our ranking at No. 2. An investment from MPK Equity Partners in 2018 is helping fuel Urban Air's rapid expansion, says CEO Michael Browning, who co-founded the franchise in 2011 and touts "revolutionary" initiatives such as a membership program for driving sales. Some franchisees have a different view, but the brand grew systemwide sales by nearly 293 percent over three years, to $216 million in 2019. Read more from Browning and check out strategies from the other 39 companies on this list in our exclusive research project that identifies sustainably growing brands.
---
Fast & Serious: 1  •  2-10  •  11-20  •  21-30  •  31-40
---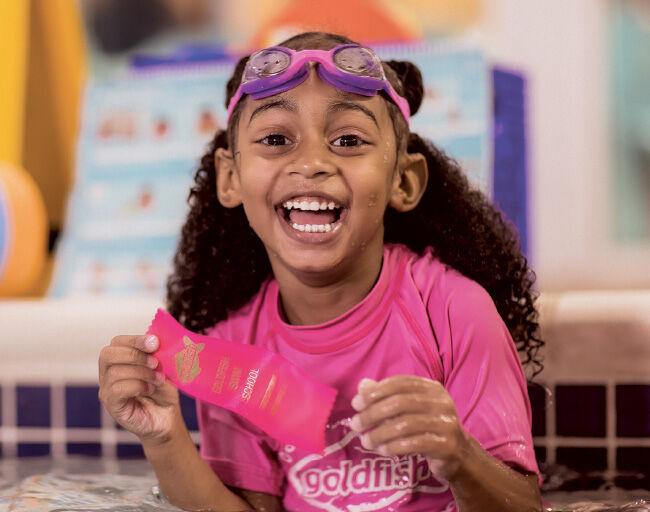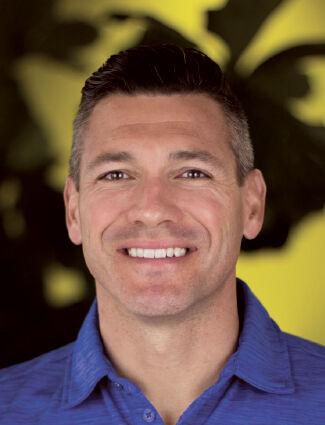 #11 Goldfish Swim School
Swimming lesson schools
To Chris McCuiston, CEO of Goldfish Swim School, sustainable growth is all about finding "synergies between culture and strategies and staying consistent with that." It's a philosophy that's served Goldfish well as it appears on the Fast & Serious list for the fourth straight year, growing sales to $146 million in 2019, up 92.5 percent from 2017. It opened 39 locations during that three-year period, no small feat considering a total investment of $1.3 million to $3.2 million is necessary to open a Goldfish. Existing franchisees developing more locations is central to the brand's expansion strategy, said McCuiston, and ownership groups continue to invest because they recognize the long-term stability of the model. "There's not a lot of chinks in our armor, our business model armor," he said. "Learn to swim, the need will always be there and franchisees recognize that." The brand bolstered its local marketing support in recent years to help franchisees create, execute and monitor their plans and "see what's working, what's not, based on data and not just throw money out there," he noted. While Goldfish deploys some of its marketing spend via public relations at a national level, the bulk stays in local and regional markets "where people will actually turn into customers."
---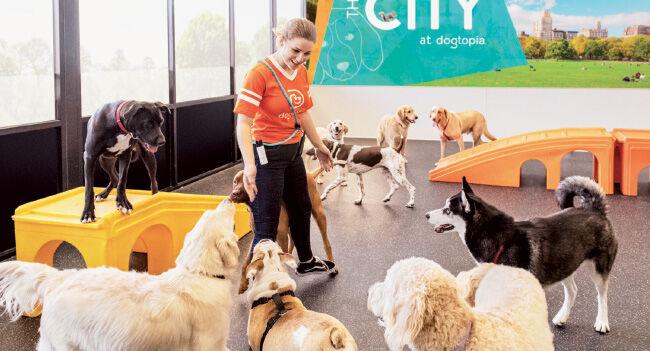 #12 Dogtopia
Dog daycare, grooming
As Dogtopia completed its 2018 strategic planning process, CEO Neil Gill came away with an overarching goal for expanding with new locations. "I want to build them faster and cheaper and I want happier franchisees," he said. Working with Kathy Halter, vice president of new center development, Gill and the executive team improved Dogtopia's real estate process, brought in commercial real estate firm Cushman & Wakefield and geo mapping technology, and "cut $100,000 out of our cap ex just by getting smarter with our vendors and suppliers," said Gill, referring to capital expenditure. Whereas before it might take some franchisees three years to get their first location open, the standard now is 12 months from agreement signing, with some centers opening in nine. Dogtopia shot up 18 spots on this year's Fast & Serious list from No. 30 thanks to its 116.2 percent sales growth and 89.3 percent unit growth from 2017 to 2019. Gill credited what the brand calls its noble cause, to enhance the joy of dog parenthood and enable dogs to positively change our world, for providing him with an anchor as he makes decisions. When franchisees are happy and profitable, he posited, it means they're able to serve that cause. Return on investment is "the ultimate in sustainable growth," he continued, and to improve ROI Dogtopia developed resources aimed at helping franchisees dedicate key roles to people at the unit level and build the skill sets of their teams. "It helps franchisees step out of the day-to-day a little bit so they can really look at how they can grow the business," Gill said.
---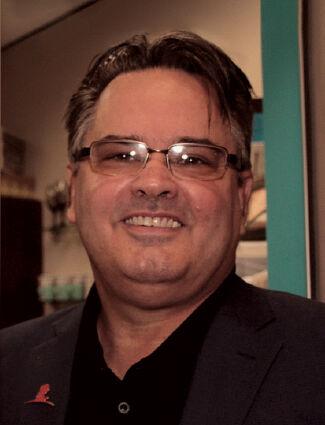 #13 My Salon Suite
Salon suites
Making its debut on the Fast & Serious list, My Salon Suite grew systemwide sales an impressive 111.3 percent from 2017 to 2019 when it hit $41 million in revenue. Unit growth was equally fast-paced at 102.8 percent during that time as the brand finished 2019 with 144 locations. Co-founder and CEO Ken McAllister credited the system's early franchisees—and its strategy for signing them—for much of My Salon Suite's success. "We didn't go after big franchisees, we went after operators, good operators," said McAllister. "And we didn't try to overload them with six or 10 locations." Most franchisees own one to three units and provide several layers of support to the beauty professionals who rent the furnished suites, another driver of growth. "Our first customer is the professional beauty person," said McAllister. "We help them from the day they come in," providing technology, marketing and business management support. The company also launched its My Suite Store platform, an integrated ecommerce site that allows stylists to sell products. "It's an extension of the salon," said McAllister, and provides another customer touchpoint for beauty professionals.
---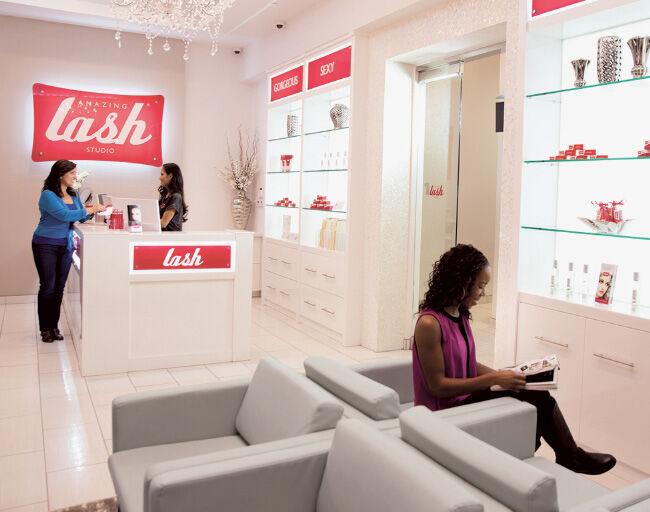 #14 Amazing Lash Studio
Eyelash extension studios
It's been a two-plus-year process to fold Amazing Lash into what Jeremy Morgan called the "broader WellBiz ecosystem," and he credited the introduction of several new systems with helping further accelerate growth. Though it slipped from its No. 5 spot, Amazing Lash boosted sales nearly 80 percent from 2017 to 2019, to $160 million, with a 41.9 percent increase in units to 244. WellBiz Brands, where Morgan is CEO, is also the franchisor of Elements Massage and Fitness Together; it acquired Amazing Lash in September 2018. WellBiz plugged in its real estate selection model, said Morgan, to "turbocharge" that process and reduce new studio development time by more than five months. "And we turned on our marketing engine. We turned on our centralized learning and development tools," said Morgan. Perhaps the biggest change was the shift away from a regional development model to handling franchise sales internally for a "more hands-on approach. ...We've leaned in on making sure franchisees are invested in having an actual role in the business," said Morgan. Early on in its expansion Amazing Lash was presented as an investor model, he continued, but as the system grew "we found out franchisees need a higher touch approach. We're really creating a category here … so that requires just a little bit extra from the owner."
---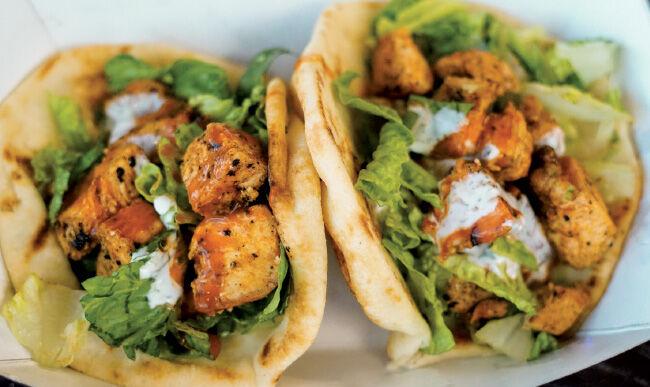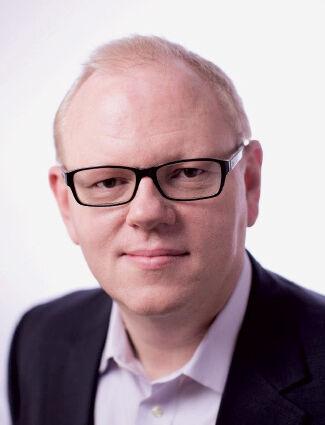 #15 CoreLife Eatery
Healthy fast-casual restaurants
"We believe there are people that want to eat healthy all over the place." So says Scott Davis, president and chief concept officer of CoreLife Eatery, launched in 2015 with a focus on bringing its greens and grain bowls to suburban markets. "That's really been our growth strategy from the beginning," said Davis, who noted while he was at Panera for more than 20 years developing that concept and its food program he noticed the big brands staking out their urban space. "So when I came into CoreLife Eatery, I saw the suburbs as underserved for healthy eating." CoreLife makes its Fast & Serious debut after increasing systemwide sales 88.8 percent since 2017, to $71 million in 2019, and growing units by 156.5 percent during that time. A salad-based concept from the start, Davis said one focus over the last couple of years has been menu rationalizing to drive sales and "appeal to a broader audience, not just women at lunch." They've added more proteins to the menu, integrated into items such as "power plates" and even tacos, all while maintaining scratch kitchens. "The consumer generally will pay for a quality offering," said Davis, and thanks to the experience of CEO Larry Wilson and Chief Administrative Officer Jeff Coghlan, both former restaurant franchisees, ensuring CoreLife is "executable and profitable" is a constant focus. Case in point: Last year every recipe was reviewed with an eye on efficiency. "Do we really need six vinegars or can we do it with three?" are the questions Davis said they posed. "We were growing so fast in the first couple of years, so now we're able to tighten everything up."
---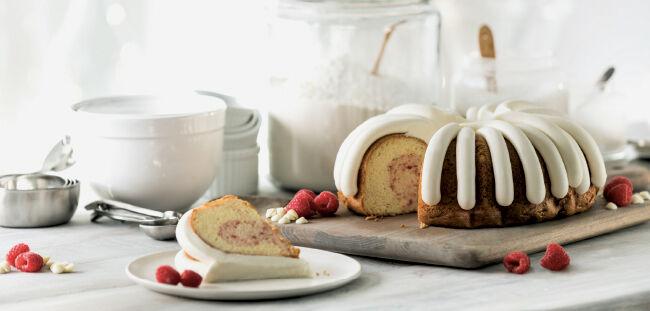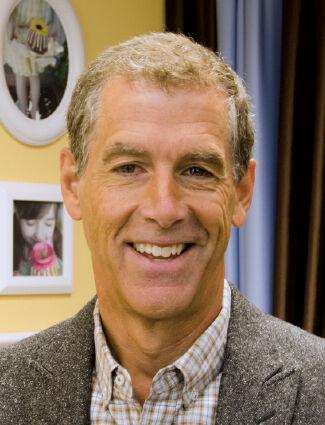 #16 Nothing Bundt Cakes
Bundt cake bakeries
To say franchisee selection is vital to a system's overall success is nothing revolutionary. Staying committed for the long haul to a disciplined approach to signing new operators is what takes work, said Kyle Smith, CEO of Nothing Bundt Cakes, and requires diligent monitoring. The company refined its franchisee profile in recent years to identify those who would follow the model and adhere to brand standards—and espouse those standards to other owners. "We really try and get the fit right," said Smith. "And then skill set, we think we can train for that." Nothing Bundt Cakes hit $352 million in systemwide sales in 2019, up 61.4 percent from 2017, adding 40 to 45 locations a year along the way. "And we're not looking to push that," said Smith of controlled growth. Where the company is making a push is on the technology front. It introduced a new point-of-sale system with integrated online ordering in late 2019 to help operators better serve customers who previously had to place orders 24 hours in advance. "We were behind the curve on that," said Smith, who noted digital orders are "absolutely the most profitable transactions we have." Technology updates remain paramount to Nothing Bundt Cake's overall growth efforts, he said, and the company developed a three- to five-year roadmap to guide those projects.
---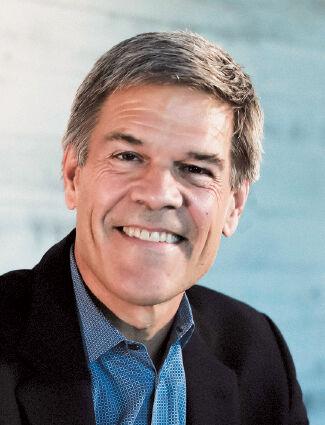 #17 The Joint Chiropractic
Chiropractic clinics
"My philosophy hasn't changed since last year," said CEO Peter Holt with a laugh as he continued to emphasize the importance of unit economics to The Joint's sustainable growth efforts. Making its sixth consecutive appearance on the Fast & Serious list, the company moved up from its No. 34 spot thanks to sales growth of 74.8 percent from 2017 to 2019 as it achieved $220 million in systemwide sales from 513 locations. Over the last couple of years Holt said The Joint focused intently on the time it takes franchisees to break even, lessening it from 18-plus months to about six months. A system can get into trouble if that break-even point goes beyond nine months, said Holt, "because otherwise your franchisees will run out of cash." To help franchisees hit the mark, the company studied the operators who were breaking even faster and emerged with several learnings, the biggest of which was consumer education. "We learned it was critical to get the word out that we would be there, ready to serve, far before we opened," said Holt. Marketing starts six months before a grand opening and focuses on consumers within a 15-minute drive of a clinic. The Joint also puts resources behind educating potential customers about chiropractic care as it addresses what Holt called a general misunderstanding that visiting a chiropractor is "voodoo medicine or quackery." Just 16 percent of Americans visited a chiropractor in the last 12 months, he said, meaning there's a long runway for growth.
---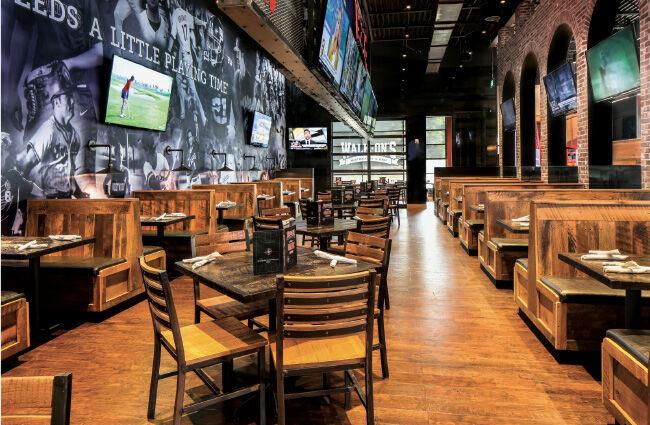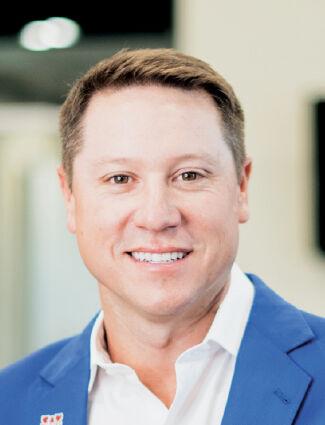 #18 Walk-On's Sports Bistreaux
Casual sports bars and restaurants
The leadership philosophy Brandon Landry brings to Walk-On's Sports Bistreaux as CEO is rooted in his experience as a walk-on to the Louisiana State University men's basketball team—one that ultimately inspired the restaurant concept he co-founded. That "walk-on mentality," said Landry, means "putting the team before ourselves, knowing what our role is and showing true grit." One example of grit: Landry was turned down by six banks before opening the first location in Baton Rouge, Louisiana, in 2003. "It's not like we were just handed everything from the beginning," he said. Walk-On's finished 2019 with 33 units and $134 million in systemwide revenue, up 106.3 percent and 91.3 percent, respectively, from 2017. Landry credited the system's franchisee selection process with helping drive both those metrics, and said the team learned from some early missteps when it signed franchisees who met the financial requirements but ultimately weren't a cultural fit. "We made those mistakes in the beginning. You know, that person looks good on paper—that's not the way to do it," he said. Walk-On's has since bought back some restaurants, operating them as corporate locations, and now invests more time on the front end getting to know candidates on a personal level. "We find ourselves saying no just as much as we say yes," he noted. With a near 50-50 split of male and female customers, Walk-On's has broader appeal than many sports bars, Landry said, thanks in large part to its "elevated" approach to food. In October it took a growth investment from private equity firm 10 Point Capital, which Landry said will further accelerate expansion.
---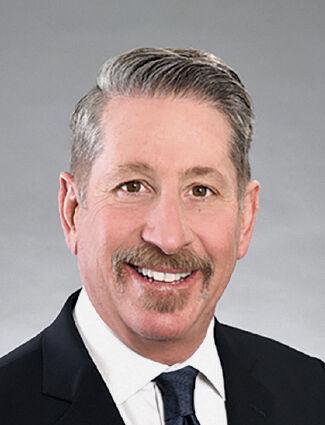 #19 TeamLogic IT
Managed IT services
As a franchise that provides information technology services on a subscription basis to small and medium-sized businesses, TeamLogic IT is well-positioned to keep capitalizing on what President Dan Shapero called "the phenomenon" that is the rise in popularity of outsourced IT. "Companies are relying on their IT more than ever before," he said, and while TeamLogic does project work, replacing or repairing equipment or handling one-time network issues, it's heavily focused on growing its managed services business. "The beauty of the subscription model is recurring revenue." TeamLogic IT grew sales and units 76 percent and 47.8 percent, respectively, from 2017 to 2019 and, in its third year on the Fast & Serious list, moved up from No. 25. The company and its franchisees invest heavily in local marketing, said Shapero, and operators are encouraged to be the visible face as the local provider. Two years ago, the company launched Cyber Security Essentials, which Shapero described as "a bundle of services to counter the cyber security threat," and TeamLogic IT continues to evolve its offerings as technology changes. "We're seeing a lot of demand for our service category in general, which in turn is fueling demand for TeamLogic," he said.
---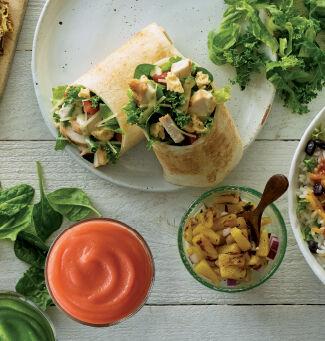 #20 Tropical Smoothie Cafe
Smoothie and food restaurants
CEO Charles Watson wants Tropical Smoothie Cafe products to be available to customers anywhere, anytime, and the brand's investments in technology and a shift in marketing tactics are meant to do just that. "Consumers are looking for brands they trust to provide a consistent product that is very convenient," said Watson, and Tropical Smoothie Cafe does that thanks in part to a new point-of-sale system it introduced in 2019 that integrates third-party delivery, white label delivery and online ordering. Digital transactions accounted for 20 percent of all sales in 2019, and that number rose to 35 percent in 2020. Also in 2019, the franchisor hired Mark Montini as its chief marketing officer and brought in former Papa John's global digital technology VP Michael Lapid as its first chief information and digital officer. Watson, who continued the brand's focus on unit economics after taking over as CEO in January 2019, said Tropical Smoothie is seeing strong growth results, including increased franchisee profitability. As a brand that's 99.9 percent franchised, Watson pointed out continued success is a reflection of efforts to support franchisees and focusing on relationships "as our guiding compass for strategic growth." Tropical Smoothie grew systemwide sales 46.8 percent from 2017 to 2019, to $577 million.
---
Fast & Serious: 1  •  2-10  •  11-20  •  21-30  •  31-40