Club Pilates retains its spot at the top of this year's Fast & Serious list, but Urban Air Adventure Parks is nipping at its heels as that brand debuts on our ranking at No. 2. An investment from MPK Equity Partners in 2018 is helping fuel Urban Air's rapid expansion, says CEO Michael Browning, who co-founded the franchise in 2011 and touts "revolutionary" initiatives such as a membership program for driving sales. Some franchisees have a different view, but the brand grew systemwide sales by nearly 293 percent over three years, to $216 million in 2019. Read more from Browning and check out strategies from the other 39 companies on this list in our exclusive research project that identifies sustainably growing brands.
---
Fast & Serious: 1  •  2-10  •  11-20  •  21-30  •  31-40
---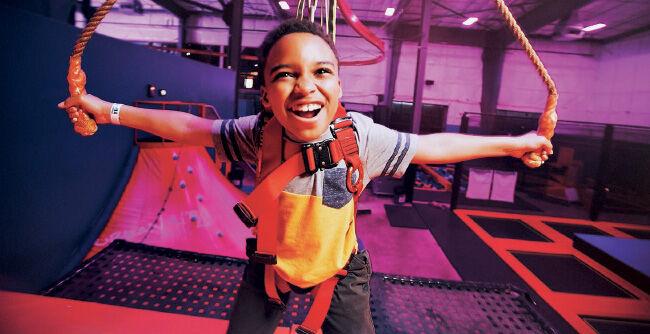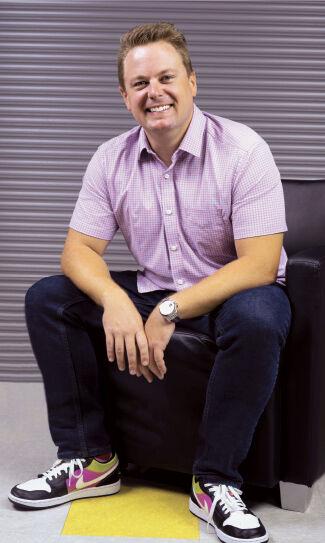 #2 Urban Air Adventure Parks
Family entertainment centers
CEO Michael Browning, co-founder of Urban Air Adventure Parks, can pinpoint his franchise's turning point: March 2018, when MPK Equity Partners invested in the brand. It had 45 parks at the time, and was about to go on an expansion spree.
Dallas-based Urban Air grew systemwide sales by nearly 293 percent over three years, to $216 million in 2019. Units grew to 120 over the same period, putting the brand No. 2 on the Franchise Times Fast & Serious list.
It also left its two main competitors in the dust. Altitude Trampoline Park posted sales of $112 million in 2019, up 17.6 percent. And Sky Zone, the granddaddy in the family entertainment space, saw a 7.4 percent sales decline in 2019, to $324 million, according to the Franchise Times Top 200+ that ranks 500 franchise concepts by systemwide sales.
"They've been great partners," Browning said about MPK, where the "P" stands for Ross Perot Jr., the Texas family with holdings in real estate, oil and gas and much more. Their backing allowed Browning to lure top-level talent from other major entertainment brands.
"I went out and hired what I thought was the best team in franchising, hospitality, entertainment, and those highly talented people wanted to see a partner like MPK backing the business, in order to leave Top Golf or Six Flags," he said.
"I'm the type of person that seeks wisdom, seeks mentors," he added about MPK. "I love being able to talk to them" about "vision and strategy and problems."
Those problems include a lawsuit from a group of franchisees filed in April 2020 who claim changes to the brand are adding untenable costs to their operations that were not disclosed in the financial disclosure documents when they signed. One complaint focuses on a membership program launched in April 2019 that carries a 2.5 percent fee, on top of a national advertising fund fee that costs 5 percent.
In his first comments about the lawsuit, Browning said it "was brought forth by a small group, and it's without merit. We're confident in how we run our business. We're confident in how we interact with our franchisees. We're confident in our business model, and we'll let the lawsuit work its way through."
The membership program in particular, he said, is "revolutionary" in the industry, and Urban Air beta-tested the program with volunteer franchisees in early 2019 at its 15 Dallas/Fort Worth locations. It was "wildly successful," so a national rollout followed. "The consumers sign a contract, and they pay us every month. It creates affinity, and it drives additional food and beverage sales," he said.
Other brands are "trying" to copy the program, he said. "There's a couple of reasons why I believe they're not having much success. At Urban Air, we believe in platform and infrastructure. To try to chase down the credit cards that bounce, it's very, very difficult," he said. "We invested in a technology platform and infrastructure and a call center, to help our franchisees on the administrative side of this."
Browning goes back to the beginning when describing another important factor in his concept's growth. "The first thing that was most important for us was that we perfected the business, or got the business into a format where it was franchisable, first as a family-owned business. I personally worked every position…in our first location, and then we opened up four additional locations, and we understood the cogs of the business, what made it work," he said.
"This is not a franchise where I'm sitting back at my desk in some ivory tower, and collecting royalties and teaching you a theory. I'm in the trenches, experiencing what the franchisees are experiencing. That is huge for our core and our motto."
Urban Air was founded in 2011 and began franchising in 2015/2016, he said. Franchises cost $2.5 million for a "regular" park, and then with digital attractions that number reaches $3 million. In 2019, he said 80 percent of locations opened were owned by existing franchisees wanting to add a park. A cap on SBA loans of $5 million, he said, is now constraining some of those additions and operators need to seek conventional financing.
Last year brought the first glimmers of interest from private equity-backed franchisees from other industries, and Browning expects more. "What we're seeing now is a lot of franchise owners who own other concepts: swim services, day care, dry cleaners," he said.
His philosophy for driving growth that lasts at Urban Air is incremental. "That's another part of the sustainable growth. You always have to be trying new things; however, don't bet the farm on just one idea. If you're trying to always get better," bit by bit, well, you might find yourself second on the Fast & Serious list, and maybe No. 1 someday.
---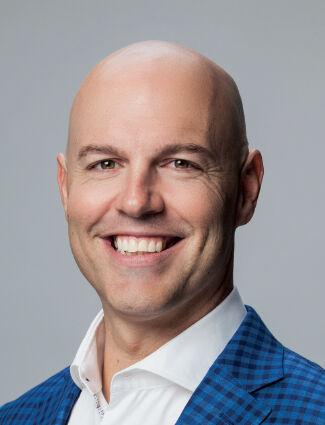 #3 Orangetheory Fitness
Fitness studios
Orangetheory Fitness drops one spot on this year's Fast & Serous list, but at $1.36 billion in systemwide sales in 2019 it posted an 84.1 percent increase over three years—an amazing rate for what's now a billion-dollar-plus brand. One factor is the entry of private equity firms backing Orangetheory franchisees, starting in 2018. "We had a couple in 2018 and quite a few last year. I think there are eight different private equity-backed franchisees at this point, which has been pretty much all positive," CEO Dave Long said, with the largest being Atlanta-based Honors Holdings led by Jamie Weeks. "It's allowing the franchisees to focus on operations, and give them more sophistication on planning and budgeting, and then it gives them resources. It kind of removes barriers of how fast people can grow." He's seen similar trends at other brands, from Planet Fitness to Massage Envy, and he said there are risks. "All franchisors go through, if this happens, how big should any one franchise get, and how do you maintain that balance" between 'zor and 'zees. "We wanted to be proactive," so they meet with potential new investors and talk through expectations. "We wanted to make sure as new investors came in, they were aligned with the values of the brand," he said, adding nearly 100 percent of Orangetheory's domestic growth comes from existing franchisees who want to add units. As for the franchisor's own financial backing, Roark Capital took a minority stake in 2016 so it's good to go.
---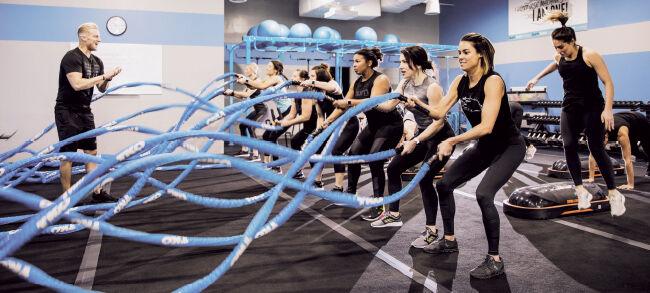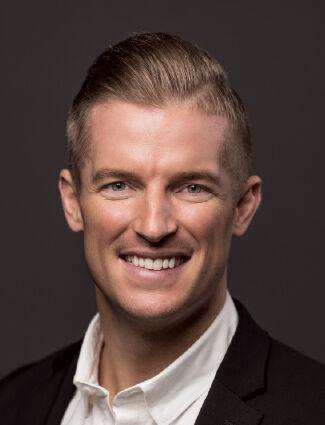 #4 Burn Boot Camp
Fitness centers
Burn Boot Camp clocks in at No. 4 this year, down one notch from last year. It's one of four fitness concepts in the top 10 and one of three in the top five, attesting to the strength of boutique brands. CEO Devan Kline said his mission is to create a franchise with raving fans, like Apple or Harley-Davidson. "We're a lifestyle company, not a fitness company. You become part of customers' lives," he said. Kline and his wife and co-founder, Morgan, started franchising in 2015, and Kline today speaks with the same intensity as he did when he presented Burn Boot Camp at the International Franchise Association's NextGen competition in 2017. "If I would put my philosophy into a motto: We fall in love with our clients; we don't fall in love with our brand," he said. "Our brand will change over time based on the needs of our members, our partners. We need to sell truth, encouragement, inspiration." On a more practical level, Kline counts as a sales booster the launch of an "ecosystem" of product lines, from Burn-branded nutrition supplements to water to accessories to clothing. All told, those items make up 13 percent of revenue, and in one recent month, September, the system posted $1.25 million in product sales. A free service to watch members' children while they work out, started from the beginning, has also turned into a member-generator and even instructor-generator that he hadn't expected.  "What I didn't know is our Childwatch is starting to leave a legacy," he said. "Now that they're 15, 16, 17, we even have trainers now that were in our Childwatch…The children of our organization are now becoming the next generation." Kline gets calls often from private equity firms, for which he says he's grateful, but he maintains he and Morgan want to keep going it alone. "In the last five years we've opened 274 units, have another 147 in development, and we're still family-owned," he said, an advantage as COVID-19 presented the pair's first existential challenge. "We get it by loving on our members, being obsessed with the experience, and being able to pivot quickly without having to answer to anyone."
---
#5 Circle K
Convenience stores
Circle K broke into the Fast & Serious top 10 for the first time this year, moving to No. 5 from No. 13 last year. Its 53.8 percent growth in systemwide sales over the past three years is especially remarkable given its robust size, $12.5 billion in 2019. A major rebranding effort worldwide arrived in North America over the last two years, with more than 85 percent of sites displaying the new Circle K brand as of 2020. Also key to Circle K's growth is the tailoring of franchise programs to enter certain states or regions, rather than one-size-fits-all for everywhere, according to press releases. Canada-based Alimentation Couche-Tard Inc. owns Circle K, and management didn't accept our requests for interviews for this piece nor when they hit No. 10 on the Franchise Times Top 200+ list in October. When it comes to results, perhaps they prefer to show not tell.
---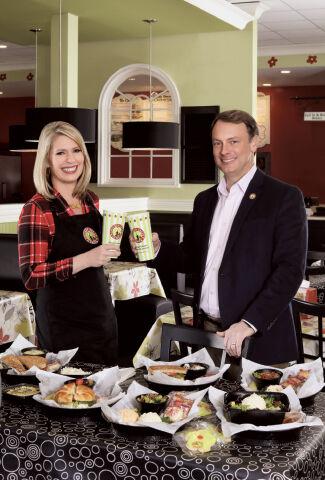 #6 Chicken Salad Chick
Chicken salad-centric restaurants
Another newcomer to the Fast & Serious top 10, Chicken Salad Chick zooms up to No. 6 from No. 18 last year. The table was set after 2015, when Eagle Merchant Partners bought the restaurant chain from its founders and placed Scott Deviney at the helm. "We looked at the business and said we can add about 50-plus restaurants a year, so we needed to build the infrastructure and our team to be able to do that," Deviney said, noting the brand opened 44 restaurants in 2019. A menu overhaul came in 2017, the first year covered in this ranking, most notably the addition of a chicken salad BLT with toasted bread, a frequent request from customers and now a standout seller. He said growth is easier once systems are in place, but then another potential challenge arises: complacency. "When you have success you kind of forget what got you to the successful part. Then as you get bigger, there's less green space available and less open markets to sell," he said. "And you have more restaurants that have different dynamics and growing sales that have been open for five, six, seven years. We have to make sure we're constantly evolving." Newly backed by Brentwood Associates, the private equity firm that bought the chain in 2019, and like all other restaurants figuring out how to survive during the pandemic, Deviney said he feels more strongly about his growth philosophy than ever. "I talk about this a lot with our team," he said. "We're trying to build a brand that outlives us."
---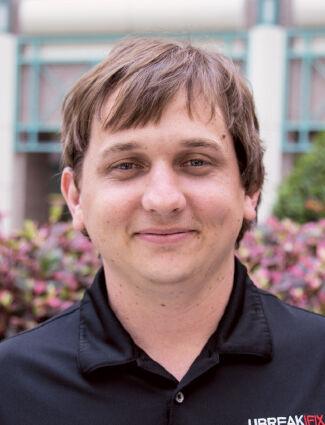 #7 uBreakiFix
Device repair stores and vans
"What can we fix for you today?" has been uBreakiFix's tagline for some time. Last year the device repair franchise changed one of the words—"where" can we fix it—and started pilots to test adding vans that would send technicians to customers wherever they wish. Tests completed, the franchise now has 400 vans on the road and CEO Justin Wetherill expected that number to hit 700 by the end of November 2020. Wetherill said his philosophy about growing sustainably is the same as when he co-founded the company, even though industry giant Asurion purchased the brand in August 2019. "I like to believe we just have more firepower now," he said. "The strategy has been the same for the last 11 years. We started as a kind of find-a-need-and-fill-it business, but aside from that we've been really, really focused on the customer experience," he said. "Everything we come in and do every day is about working to make that better. We believe if we can't create memorable experiences in our stores that make customers want to do business with us, we won't be around."  Add to that the focus on standardizing the we'll-come-to-you service across all stores and ZIP codes, a challenge as vans joined the list of items in short supply amid COVID-19. "We think it's a core part of the future of repair for us," he said.
---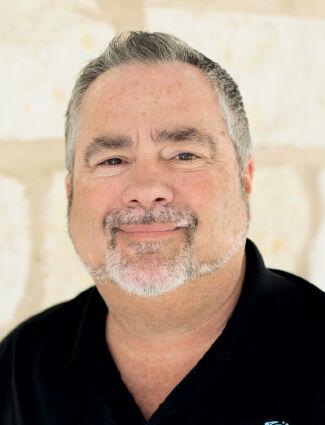 #8 Restoration 1
Property restoration service
"Support, support, support. The No. 1 priority are 'zees," declared Gary Findley, CEO of Restoration 1, which restores property after water, mold and fire damage (and starting in 2020, sanitizing spaces against virus threats.) "I tell my franchisees look, it's real simple: I make money when you make money." The equation is working, as the franchise claims the eighth spot on the top 10, down two chits from last year but still posting an enviable 118.5 percent growth in systemwide sales over the last three years. Well-known for his role in building Curves, the women's fitness chain, Findley took over at Restoration 1 in 2016. He said one key tactic in its growth thereafter is the creation of a national accounts program, starting in late 2017. "That has driven a lot of revenue that goes directly to the franchisees. Year one we did about a million dollars" in sales from national accounts. "This year we should be pushing $9- to $10 million," he said. He's also doubled the number of franchisee consultants in the field, from three to six, and hired them from competitive franchises in the property restoration space. "Every one came from a different competitor, so you have a really broad understanding of how everything works," he said, declining to name his poaching grounds. "Every single one of them brings something different to the plate." His third element of success is a revamped training program, in which franchisees spend two weeks in Waco, Texas, already equipped with their certifications in water, fire/smoke and mold remediation. "At headquarters, we put more emphasis on sales and running the business than we do on the technical," he said. Restoration 1's biggest challenge is on the sales end as well: helping franchisees identify, hire and retain salespeople who can help the owner/operator grow the top line.
---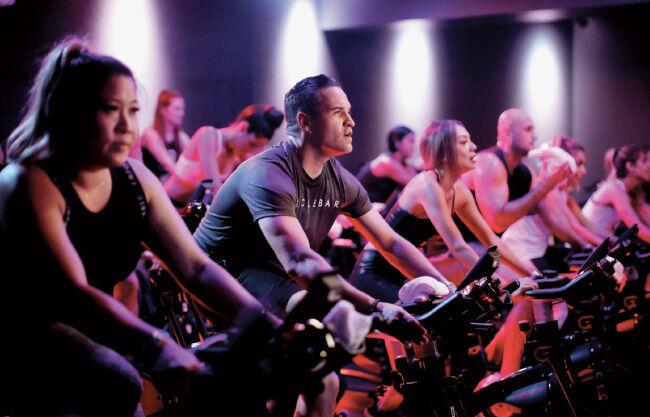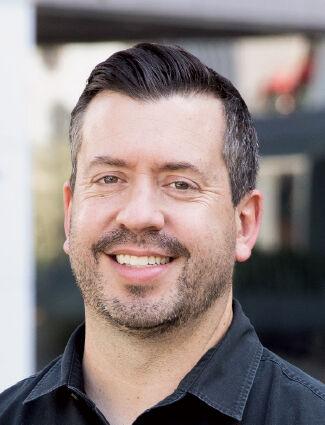 #9 CycleBar
Fitness studios
CycleBar spins onto the Franchise Times Fast & Serious ranking for the first time this year, debuting in the top 10 and joining another brand under the Xponential umbrella, No. 1 Club Pilates, in the upper quartile. President Trevor Lucas, who's been with CycleBar since it was purchased in 2017, first as finance director and then VP of operations, ascended to the president's chair in May 2020. He credited the Xponential way for CycleBar's success, especially driving recurring revenue through a membership-based system. "When we took over the brand, we instituted that, and that's what Xponential does. We took what Anthony, our CEO, and what Xponential had already done with Club Pilates. It allows you to sustainably grow every month," he said, referring to Anthony Geisler. Lucas called it "basic blocking and tackling. It wasn't being done in the brand when we took over, but it's the activities our general managers do every day: Phone calls, emails and text messages, and they have to do so many each day. And we follow up the same day, or if we can, the same hour." His biggest challenge? "It goes back to the consistency piece and making sure we're all riding in the same direction," he said, adding "pun intended."
---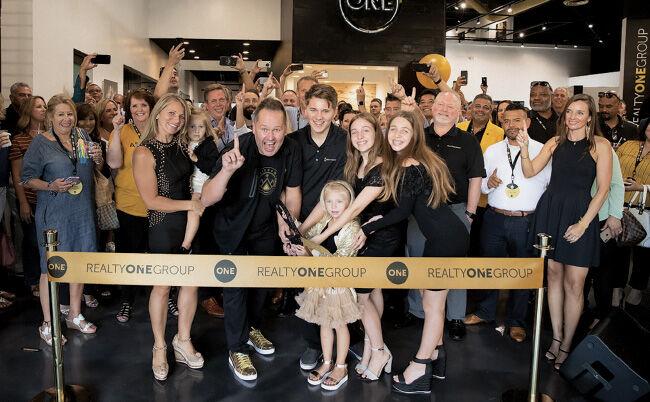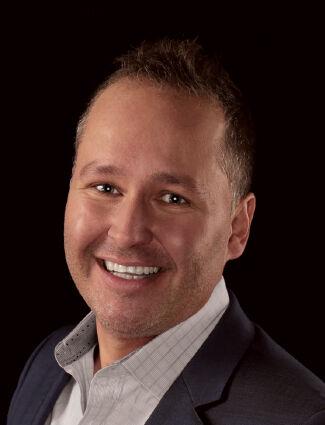 #10 Realty One Group
Residential real estate brokerage
Kuba Jewgieniew, founder of Realty One Group in 2005, started his residential real estate agency based on what he disliked at two others he worked for. "My first full year as a realtor, without any teams and with the first baby on its way, I sold about 111 properties, about $30 million in sales. With all due respect, the real estate company there was nickel-and-diming me, and they were effing with my check," he said. "Times will change, but our business model is timeless. We don't have a lot of fees, they're very straightforward, and then we're full service." But it's not just about him, he maintained. "No. 1 is, I have a dream team. There's an attachment to not only the brand but to each other. The egos are left at the door, and everybody's proud of each other," he said of the vibe dubbed Coolture. "As a unified group, we achieve more together and faster." Franchising began six years ago, but attraction began picking up in the last few years, landing Realty One in the top 10 on the Franchise Times Fast & Serious for the first time, up from No. 41 the year before. "In the first couple of years we attracted some quality, but it was a lot of door-knocking, a lot of story-telling. The past couple of years, we've been overwhelmed with the amount of inquiries from prospective owners that wanted to join us." One reason: "We sign 10-year franchise deals, and there's no special deals," he said, with a flat fee that is tier-based rather than a traditional "split" system that he believes is confusing and unfair. "Keep it simple," he said.
---
Fast & Serious: 1  •  2-10  •  11-20  •  21-30  •  31-40