Club Pilates retains its spot at the top of this year's Fast & Serious list, but Urban Air Adventure Parks is nipping at its heels as that brand debuts on our ranking at No. 2. An investment from MPK Equity Partners in 2018 is helping fuel Urban Air's rapid expansion, says CEO Michael Browning, who co-founded the franchise in 2011 and touts "revolutionary" initiatives such as a membership program for driving sales. Some franchisees have a different view, but the brand grew systemwide sales by nearly 293 percent over three years, to $216 million in 2019. Read more from Browning and check out strategies from the other 39 companies on this list in our exclusive research project that identifies sustainably growing brands.
---
Fast & Serious: 1  •  2-10  •  11-20  •  21-30  •  31-40
---
#21 Mosquito Joe
Mosquito, flea and tick control
While growth has decelerated slightly, with Mosquito Joe down five spots in this year's listing, President Lou Schager said the pace is still strong, pushed along by a singular focus on enriching the lives of franchisees and customers. "What's really exciting about our offer—I've taken the backpack out and sprayed—people are so happy when you drive up. They know you're bringing health and happiness to people's families," said Schager. Being under the vast multi-concept service platform of Neighborly helps support growth, and the resources there are enticing for new franchise prospects. Extolling the seasonality of the mosquito control brand, however, really grabs entrepreneurs with other businesses or dreams of an off season. "We found that many of our owners are seasonal. Most open in the spring and close in the fall and you can generate the revenue of being open for 12 months. That's an exciting opportunity for people who want to focus on their own business. At the same time, they can afford themselves an off season or take on another small business opportunity," said Schager. "We've had some that go on boat trips for a month in the off season."
---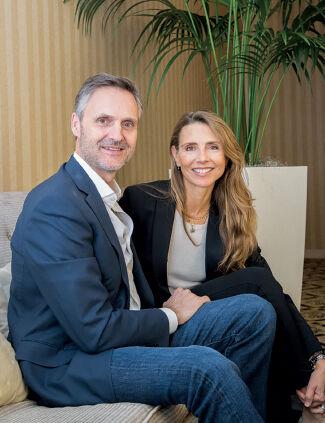 #22 MOD Pizza
Fast-casual pizza
MOD Pizza continues to thrive as a culture-first organization of giving atypical workers a chance, empowering employees to make customer-centric decisions and keeping a thin rule book. Growing aggressively in sales and scale means even more attention must be paid to making sure the culture is well understood by employees at new outlets. "It's incredibly powerful for people who have been here and understand it. It can be destabilizing or disorienting when someone is brand new. In a situation like, 'what is the rule?' we say, what do you think we should do? On the one hand, they're like that's great, but what if you haven't had the chance to talk through that?" said CEO Scott Svenson. "It's so powerful when you get it right but you can't presume that people will just get it." He said one of the few limiting factors to growth is ensuring each location has a culture-first leader who gets it. "You need to overcommunicate and share the stories. Our culture travels through stories. You can tell people one or two stories, and that can bring to light what one or two days of training does if you manage by rules," said Svenson. "Their eyes light up and they get it."
---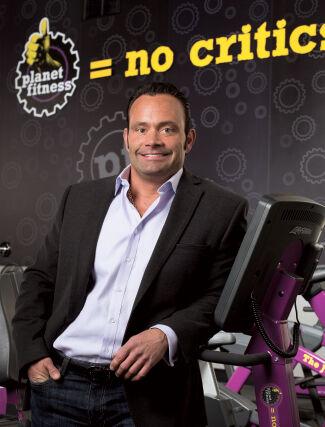 #23 Planet Fitness
Low-cost gyms
"Teamwork and collaboration among our headquarters team and the franchisees has been an essential driver of our growth and success," said Planet Fitness CEO Chris Rondeau. "Because of the strong relationship we have with them, and the success of our model, franchisees are increasingly passionate and eager to reinvest in the brand by expanding their footprint." He said one notable driver of sales and engagement has been the halo of the Planet Fitness brand going digital and being seen as not just a place to work out, but a place of quality health and wellness advice. "Our digital content efforts continue to accelerate and we're seeing strong engagement via our app, with a meaningful percentage of users representing nonmembers. This creates a large opportunity for future conversion, and further validates Planet Fitness' brand recognition as a trusted source in health and wellness," said Rondeau. "We've also seen an increase in the percent of members joining via both the web and the mobile app." Planet Fitness has seen more competition for space as other growers encroach on ideal sites, which has slightly tempered the growth. It's down six spots on the list from last year.
---
#24 Profile By Sanford
Weight loss programs
It's fast growth, not fast food at Profile by Sanford. The company that started just six years ago has grown explosively with its personalized dietary support model. Nate Malloy, vice president, said it's been a quick, but profitable pace. "We've proven our program works, our business model is sustainable and that our retail setting is inviting and engaging," said Malloy. The concept does especially well with local marketing. Tune in for the nightly news and there's a good chance you'll see a local franchisee talking about fun, but healthy, menu ideas. Malloy noted some of the best ideas come from the many new franchisees, who are a key sounding board for enhancing the company. "New ideas and new opportunities pop up every day, and we like it that way. With that type of a culture, we have to listen for consistent themes when we get feedback from our members, owners and employees," said Malloy. "That should focus our growth in the right areas so we grow intelligently going forward." And they have been. Profile by Sanford sped things up and jumped five spots from No. 29 last year.
---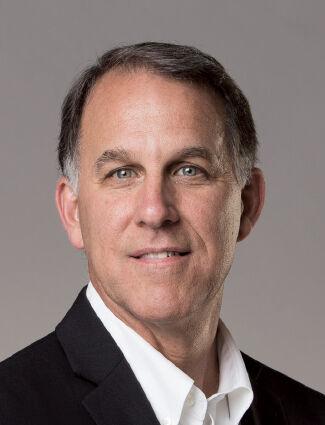 #25 Carstar
Auto body repair shops
Being an independent auto repair shop owner is hard these days. Cars are now computers on wheels with sensors and software calibrations, plus the insurance infrastructure gets more complex by the day. Dean Fisher, president of the collision group for Driven Brands, which owns Carstar, said that reality drives a lot of shop owners to convert to his franchise offering. "Our unit growth is based on, one, people wanting those operator controls and that great education and training platform, that's a big piece of it. The second piece is claims management. More and more of the insurance world is moving toward that," said Fisher, and Carstar helps with the process. That means more sales coming to them from insurers, more capabilities and better results, he added. "I think independents are recognizing it's going to be more difficult to retain more repairs with insurers compared to the large operators, the 50- to 70-store operators, and the consolidators, where we fall in the 600- to 900-store level," said Fisher. That realization is helping accelerate growth in the company. It jumped 11 spots on this year's ranking from No. 36 last year. That reality, however, can be emotional, especially for second- or third-generation operators carrying on the family business. He said the sales process revolves around demonstrating all the effects of scale in purchasing and technology, but also connecting prospective franchisees with those who already converted and can offer first-hand experience.
---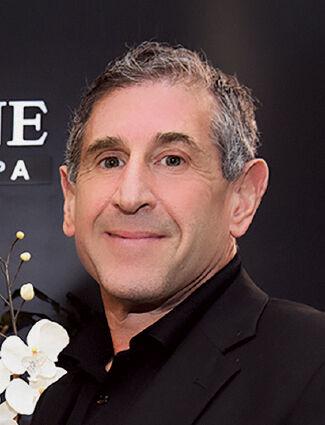 #26 Hand & Stone
Massage & facial spas
Todd Leff, CEO of Hand & Stone, said cash is always top of mind. "Keeping franchisee's free cash flow in mind is in everything we do. That's really what the model was built on. It's making sure as many costs are variable in nature, keeping low fixed cost overhead and really driving recurring revenue and gift card sales, all of which are tremendous free cash flow," said Leff. To tackle some of the big development costs, the company created an internal architectural firm and hired a construction project manager to reduce upfront costs and keep things moving. A big push in the locations last year was on the growing skincare side of the business. The service was added to the model about six years ago and has become nearly one third of the business. Recently, the company brought in a new service, hydrodermabrasion, at a $6,000 investment down from about $12,000, to push that further. "It was a voluntary upgrade but over 230 implemented it and it was our fastest-growing skincare service," said Leff. "That machine itself was generating about $75,000 in revenue on average. It's a great, great new service."
---
#27 Jersey Mike's Subs
Fast-casual sandwiches
Jersey Mike's founder and CEO Peter Cancro said he's learned the hard way that when it comes to pushing the system further, there are no breaks. "We went through a lot of tough times, 1991 and then 2006, we were kind of faltering. Now we've really got our things going pretty well but we can't let up," he said. "When you do that, you get hit." He said one of the most transformative ways he and the company have kept pushing is around technology. The company decided to create its own point of sale in 2002 and has been evolving toward a cutting-edge system in every location. "You can't over emphasize the technology component that we finished early on in March of 2019. That brought online ordering, then everything you can imagine to service the franchisee, from help desk to training, support and everything else. That's helped catapult our business," said Cancro. He said with that major project done, the system is prepared for even stronger growth to come. "Our 2021, 2022 and 2023, those next years are going to be bigger and stronger than the last 10 years combined," said Cancro. "You saw us grow, but just watch us grow now."
---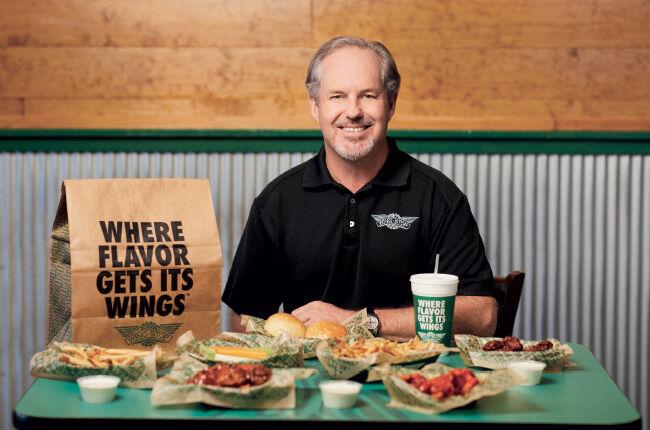 #28 Wingstop
Chicken wing restaurants
For digitally savvy Wingstop, it's an ongoing challenge to preserve the authentic culture that got the brand where it is today. "I think one of the biggest challenges rapidly growing brands face is preserving their authenticity and culture. People are the foundation of our strategy, and it's important we continue to recruit and retain top talent through all seasons," said CEO Charlie Morrison. "We rely heavily on our values to ensure we're hiring the correct people to take our brand to the next level and grow with us." The company continually looks to digital investments as a major driver of sales. Last year, Wingstop reached a saturation point with delivery and pushed digital ordering hard. Both of those major initiatives kept Wingstop where consumers were going, namely toward the most convenient route. Digital sales reached 39 percent in 2019 and the infrastructure in place meant plenty of room to scale in 2020 and onward. Digital or otherwise, the company continued its growth tear and jumped nine spots on this year's rankings. For a brand with 1,400 units, that's a notable acceleration.
---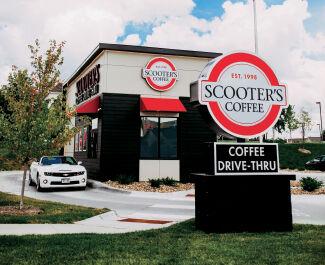 #29 Scooter's Coffee
Drive-thru coffee kiosks
Scooter's Coffee CEO Todd Graeve said 2019 was a banner year for the system as it opened 65 new locations. The kiosk drive-thru model is an ideal format for both real estate costs and what consumers want: a really easy source of coffee. That's driving a lot of demand for more locations. "We're seeing a lot of demand from prospective franchisees and current franchisees. Because our current franchisees are doing well and growing and becoming more profitable, they want to expand their portfolios. We don't have a single store for sale in our system, reflecting the current desire by franchisees to expand," said Graeve. "When they're doing well, prospects see that and they speak with our current franchisees, so the validation is strong." Now comes pushing unit-level profitability to the next level. Graeve said the company invested in more than 100 employees to support sales and unit growth, along with business consulting and more robust training to eke out extra profit. He said he's hiring as though Scooter's is a 1,000-location organization rather than its actual 300-location system to ensure the structure is never taxed. The biggest challenge? Finding more room in a 550-square-foot footprint. "The sales volumes have gotten to a point where we need to contemplate more storage in the kiosk," said Graeve. "Some of it isn't just the physical engineering, but number of deliveries from supply chain partners per day. There's always ways to become more efficient, up, down or how you're using the space."
---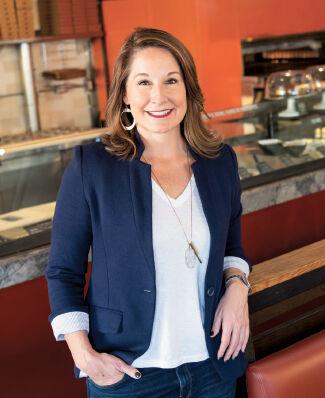 #30 Blaze Pizza
Fast-casual pizza
When Mandy Shaw became CEO in fall 2019, she had already helped put Blaze Pizza on a path for 2020. She said it was a year of many innovations, something essential for growing brands. "In 2019, we started with some cornerstone innovations: cauliflower and keto crust. We were the first brand to launch a keto crust and then in fall we launched a new, larger pizza—14-inch with a thicker crust that is made for delivery," said Shaw. "Frankly, today the agility has to exist. You used to be able to come up with a great concept and not touch it for 20 years; it doesn't happen anymore. We keep the guest at the center of everything we do and to meet them where they want to be." She said her tech background helped push that innovation with cross-functional teams from across the organization. The new crust, for instance, was a nine-month process from idea to rollout to capture a "complete new revenue stream." That, she said, pushes location growth, too. A new revenue stream means more profits for the franchisee. "We're focused on franchisee profitability first, and honestly growth takes care of itself. I focus on the core of their business, the investment cost, the P&L and the return on that. Growth happens on its own. Your existing base grows and you bring in new folks," said Shaw. Growth continues, but there has been some deceleration in the past couple years; the brand was No. 1 on this list in 2018 and No. 7 last year. Putting the focus on profitability, Shaw said, means being choosier about locations.
---
Fast & Serious: 1  •  2-10  •  11-20  •  21-30  •  31-40