Club Pilates retains its spot at the top of this year's Fast & Serious list, but Urban Air Adventure Parks is nipping at its heels as that brand debuts on our ranking at No. 2. An investment from MPK Equity Partners in 2018 is helping fuel Urban Air's rapid expansion, says CEO Michael Browning, who co-founded the franchise in 2011 and touts "revolutionary" initiatives such as a membership program for driving sales. Some franchisees have a different view, but the brand grew systemwide sales by nearly 293 percent over three years, to $216 million in 2019. Read more from Browning and check out strategies from the other 39 companies on this list in our exclusive research project that identifies sustainably growing brands.
---
Fast & Serious: 1  •  2-10  •  11-20  •  21-30  •  31-40
---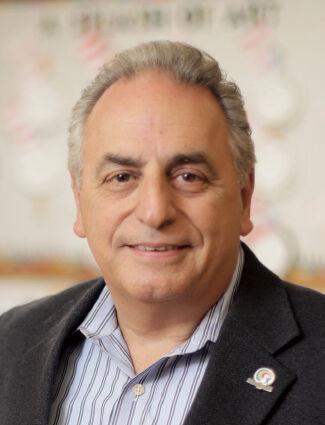 #31 Lightbridge Academy
Early childhood education centers
Guy Falzarano's model for success hasn't changed much since he established Lightbridge Academy in 1997. "I really believe the reason for our growth and why we have had a very high level of longevity in our company is because our foundation is built on a strong set of core values, what we call our Circle of Care," Falzarano said of the circle of five stakeholders: children, parents, employees, franchisees and the communities they're in. "We don't put any one of them at a higher level than any of the others, there is no hierarchy or level of importance, and they're all part of our family…We've tried to balance all our decisions around our Circle of Care since our inception. That's how we're able to sustain ourselves." Lightbridge Academy implemented a process management operating system five years ago called Vision/Traction Organizer, which identifies a strategic plan for one year, three years and 10 years and helps create goals for everyone in the company. "It has transformed us from a mom-and-pop operation," he said, into a company that in 2019 did $98 million in sales systemwide. "The system holds everyone accountable…everyone is focused on that plan, and we hold meetings every week to go through our company's goals and everyone knows where we stand on all of them. If anybody is behind in meeting their goals, we see where we need to move resources in departments to get them back up to speed. It's just a way to manage the business in a very accountable and effective way."
---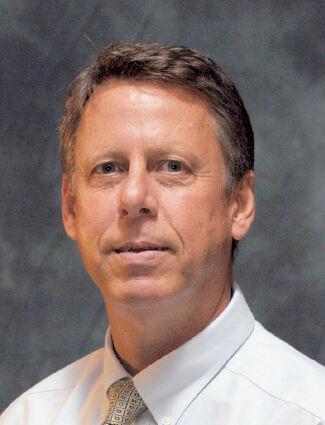 #32 Kiddie Academy
Early childhood education centers
The strategic hiring of pediatrician Jason Goldstein to advise Kiddie Academy on children's health is one tactic the brand has applied to accelerate its growth rate, said CEO Greg Helwig. "The biggest challenge we have had to overcome in the last several months has been diminished consumer confidence. Parents have been reluctant to leave their homes and many have been concerned with sending their children to childcare," Helwig added. "Additionally, interest in the Kiddie Academy brand by prospective franchisees has cooled off due to the COVID-19 pandemic, rising unemployment and general economic uncertainty." The response has been to focus on consistency through daily communication for both parents and children, as well as virtual learning and safety precautions for in-person classes. The brand remained open throughout the pandemic to serve the children of essential workers, "allowing their parents to focus on the critical work they were doing to protect and serve our communities…We created and delivered consistent support and leadership to our community of franchise owners and to the children and families we serve, resulting in a sustained rebound from the impact of the pandemic and continued growth of the Kiddie Academy brand," Helwig said.
---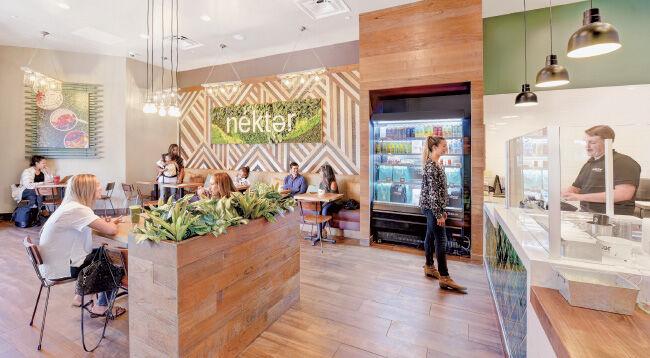 #33 Nekter Juice Bar
Juices, smoothies & acai bowls
For CEO Steve Schulze, growth is basically just investing again, and determining where to invest comes from listening to franchise partners and customers. "I never consider myself the smartest person in the room," he said. "The smartest people are on the front lines … Too often people try to be too much for too many people and it gets too complex—that's not who we are. We solve problems one at a time, listen to needs and execute." For example, the juice brand invested in a digital platform and rewards program in early 2016. At the time, 100,000 people were using the app, a number that's grown to 700,000. Schulze credited that growth to listening to customers when they suggested they wanted to be rewarded based on the dollar amount spent versus number of visits. The brand made the switch and the average ticket went up by 12 percent "almost overnight—the reward return was reduced and the frequency increased," Schulze said. Second, when it came to implementing new programs, Schulze realized he needed to stop overwhelming franchisees with too many offers. Nekter reduced its offerings to four per year, with only up to two running at a time. This simplified operations, reduced costs and even made stores more profitable. Nekter's biggest challenge thus far is to keep from growing too quickly. By resisting accelerated growth when it didn't have the supply chain in place, the brand had a chance to build the infrastructure to support its franchisees. "Too many people try to grow too fast and do too many things, and then everybody suffers," Schulze said. "Our method has been much more attractive."
---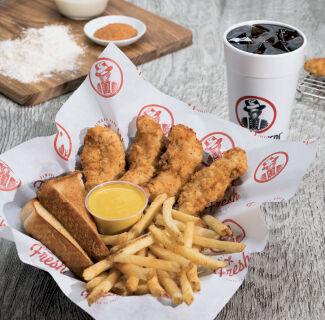 #34 Slim Chickens
Chicken tenders & wings restaurants
Honing in on the franchisee that fits the brand has been key for Slim Chickens, said COO Sam Rothschild, and its type is multi-unit operators who understand the drive-thru business. "I've learned throughout my career, and it's been fascinating over the past seven years franchising Slim Chickens, that even with people coming out of different segments in foodservice, not everyone understands the nuance of drive-thru," Rothschild said. "So for us, that's one of the filters we put on there. It's not an immediate bump-out, as it's dependent on the group, but it's a plus one, and for me it's a preference." Rothschild credited much of Slim Chickens' growth rate over the past three years to the hiring of Jackie Lobdell, who he brought and recently promoted to VP of franchise development. At the same time, Slim Chickens hired two director-level franchise development team members to work under Lobdell, expanding a team that before was just Rothschild. He also listed the brand's strong real estate model and marketing team, plus its operations group working hand-in-hand with franchisees as contributors to success. "We made some tweaks because of what customers in our core market had to say about products in our offering," Rothschild said. "We really listened to it, and we made tweaks to our facility, how we ran operations, and made some tweaks to the menu." Three years ago, the brand launched an improved prototype to boost dine-in numbers. "For a QSR fast-casual concept, we have a warm, welcoming dining room where people like to eat, and you don't have that in every QSR restaurant."
---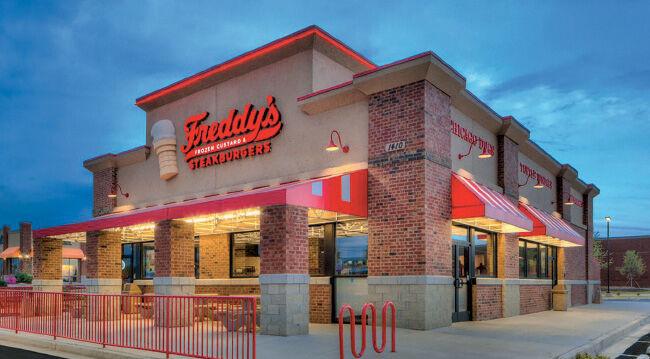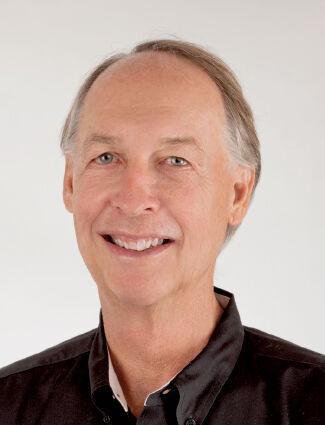 #35 Freddy's Frozen Custard & Steakburgers
Family burger restaurants
Randy Simon, co-founder and CEO of Freddy's, said the brand's motto is "hot food hot, cold food cold, always with a smile, the Freddy's way. We serve incredible food with great hospitality, and it's a formula that's worked for us since we opened our doors in 2002." The brand's biggest challenge in growing has been finding real estate and labor. Simon said Freddy's has paid above minimum wage in its stores "for years," but a competitive market means "you have to offer the right kind of challenge and opportunity for people to attract the very best people that come with the Freddy's brand." The company emphasizes cross-training and providing a path for employees to move up the ladder as stores are built, and it works with franchise operators to do the same. The first Freddy's restaurant opened August 2002, and in November 2020 the brand opened its 400th store. Simon listed Chick-fil-A as an inspiration to him and to Freddy's, mainly because of its focus on hospitality. "Generally, when you go to a fast-food restaurant or quick-service, you're not expecting a great hospitality piece…that's something that's always been absent from that level of foodservice," he said. The biggest thing he's learned is to let quality drive his decisions, not prices. "Quality always takes you in a good direction, and that's what people seek out," Simon added.
---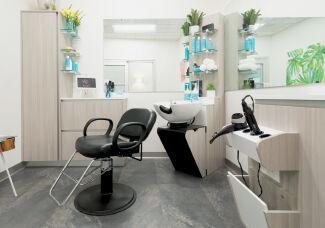 #36 Sola Salon Studios
Salon suites
The mission of Sola Salon Studios, which rents individual studios to beauty professionals, is to empower them in owning their own business, said CEO Christina Russell. "We believe it is by staying true to this mission, coupled with our dedication to innovation and investment in proprietary technology, that we've become the largest and fastest-growing concept in the sector," she said. "Over the years, our team has worked hard to cultivate a unique and inclusive culture that is contagious among those in the industry." Russell named the brand's design as a significant driver of its growth over the past few years. It features 20-40 boutique salon studios in each building with sliding glass doors that completely shut. This allows for privacy and, now with COVID-19, adequate social distancing between customers. The brand's biggest challenge, Russell said, has been finding the right real estate deals for franchisees and the time it takes to negotiate those deals. "We work closely with our franchisees in the site selection process to help them analyze potential sites so they can select the most competitive area to build their location. We're also fortunate to have a team of incredibly smart and savvy real estate and legal professionals that share all their pointers with our franchisees and give them guidance and assistance with reviewing and negotiating their commercial leases," Russell said.
---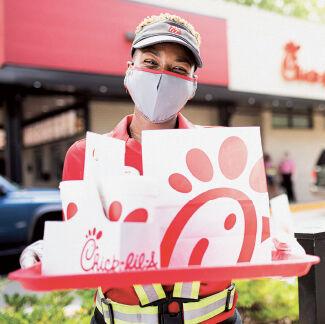 #37 Chick-fil-A
Chicken sandwich restaurants
Up three spots from its No. 40 slot last year, Chick-fil-A continues to make our list of the smartest and most sustainably growing franchises. The Atlanta-based company grew systemwide sales by 47.4 percent between 2017 and 2019, to $12.7 billion. Much of its success, both envied and admired in the quick-service space, can be traced to its simplified operations, lean menu and being known for Southern hospitality. In addition to its strong three-year sales growth rate, the brand expanded its unit count by 11 percent from 2017 to 2019, finishing the year with 2,501 restaurants.
---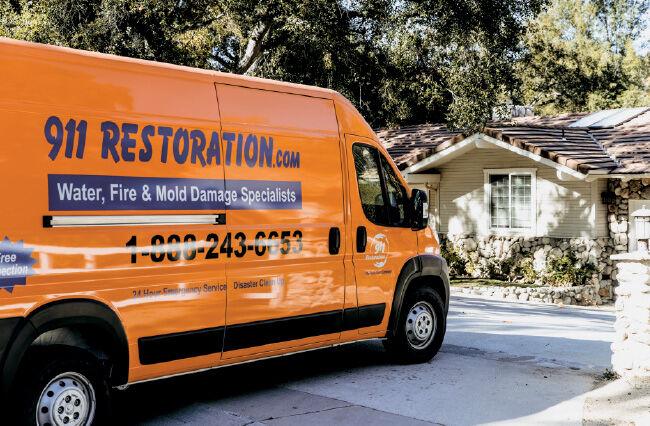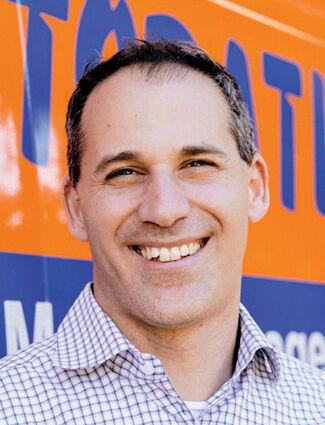 #38 911 Restoration
Property damage restoration
According to Idan Shpizear, CEO of 911 Restoration, the key to sustainable growth is making sure every employee knows they're part of the broader company's success. That means collaboration between departments, where everyone knows what everyone else is working on and what people need to do to reach their goals as a company. If the operations department needs to help a franchisee reach their goal of 25 percent year-over-year growth, the marketing department will work directly with the support team to assist the 'zee, said Shpizear by way of example. "It creates this transparency and clarity, which really results in great collaboration between departments," he said. "One thing I speak with my team about all the time is that to evolve as a company and stay ahead, every person in the company needs to evolve. The company is the people leading the company, they're not two separate entities." Other tactics involved tailoring services to each customer and streamlining clients' ability to reach franchisees. In the past, if a customer reached out to an owner, they would get upwards of 10 follow-up emails from various people to get the right information. Now, there's a button on the website customers can click to connect right away. "It's all part of our fresh start attitude," Shpizear said. His biggest challenge has been long-term thinking. "I need my entire network and team to think long-term, because it's not about right now. Sometimes you get a job for $500 and think, why do I need to do all this, take notes and pictures and upload files? Some people have a tendency to think short-term," he said. "I need to constantly remind everyone why it's important, which is a challenge as an executive team to keep reminding, inspiring, showing them that it's not about today, but who we want to become and the steps we need to take as a company and as people to get closer to our mission."
---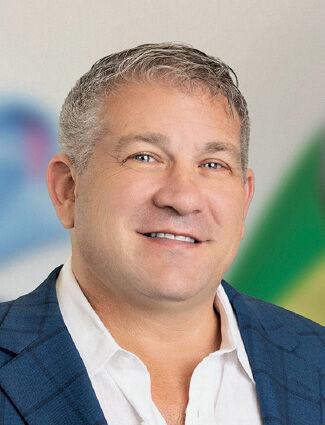 #39 The Learning Experience
Early childhood education centers
CEO Richard Weissman founded The Learning Experience in 1979, and since franchising of the daycare and early education concept began in 2003 hundreds of locations opened across the East Coast and southeastern U.S. "To create any form of growth, you need to be humbled by the fact that today's successes are not guaranteed to us tomorrow. Even sustainability requires effort, and the type of year-over-year growth that we have attained is only afforded with an honest assessment, clear vision, tactics and unwavering fortitude," Weissman said. A lack of clear data on the importance of early childhood education slowed growth as many people viewed it as an option rather than a need, Weissman said, so the industry "remains in its infancy, no pun intended." With science now showing the first five years of a child's life are critical to long-term development, the demand for early childhood education is increasing, which has contributed to the brand's growth, Weissman added. "I have always operated with the philosophy to mind the pennies," he said. "In short, never ignore the little things as they set a precedent to build the foundation for the larger things to be actualized…I have never used tumultuous times as an excuse or a reason to stay put. On the contrary, I see it as the greatest period to grow strategically." The company invested in technologies to increase communication with franchisees and enable them to improve relationships with parents and grow their businesses, he said.
---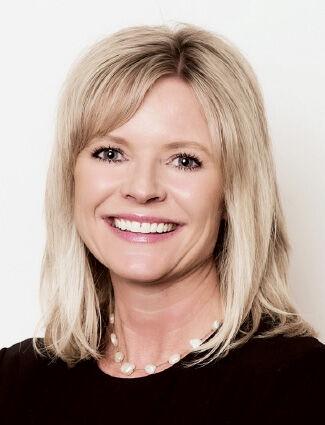 #40 Black Bear Diner
Family restaurants
Anita Adams moved into the CEO role at Black Bear Diner in January 2020, replacing Bruce Dean as head of the casual breakfast concept after serving in the chief finance post since 2017. "For us, maintaining our culture will be critical as we continue to grow. We are rooted in such an amazing culture and a relentless focus on genuine hospitality, and as we grow, we don't want to lose that," Adams said. "We will continue to focus on hiring the best team members and working with the best franchise partners, and making them feel welcome, just as we do our guests." This year marks the brand's 25th anniversary since opening in Mount Shasta, California, and while Black Bear Diner began as a West Coast brand, Adams wants to enter new markets. "We offer a vast, enticing menu anchored in hearty portions and excellent value, and service rooted in genuine hospitality, and that's a value that is resonating as we grow east, toward states such as Kansas, Arkansas and Texas," she said. The brand is also focused on growing its off-premises business. It started offering to-go family meals during the pandemic and plans to continue expanding with third-party delivery. "That authentic culture and experience is what will keep our team members with us for the long term, and what will keep our guests coming back," Adams added.
---
Fast & Serious: 1  •  2-10  •  11-20  •  21-30  •  31-40