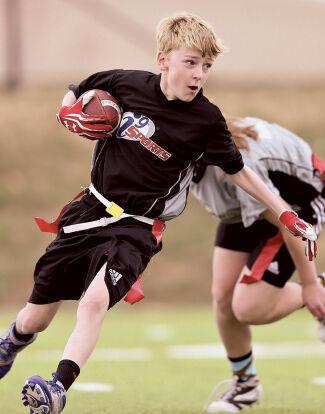 i9 Sports
The concept: Franchisees operate youth sports leagues, camps and clinics in multiple sports—soccer, basketball, baseball, volleyball, lacrosse, you name it. The brand serves kids ranging in age from 3 to 14. It was created to solve a problem, said i9 Sports CEO Brian Sanders, "and the key problem in youth sports is it had become incredibly adult-ified. We set out to replace that very high-pressure, adult-centered model with a child-centered model that puts fun first."
The stats: Florida-based i9 Sports was founded in 2002 and began franchising the next year. Now up to more than 170 franchise locations in 33 states, the brand offers large, protected territories. i9 Sports offers two agreements for 'zees to choose from: A 10-year contract with an initial investment range of $59,900 up to $69,900, or a five-year contract that ranges from $36,500 to $46,500.
The competition: Other youth sports franchises include TGA Premier Sports, Amazing Athletes and Soccer Shots. i9 Sports touts its low start-up costs and low overhead with no brick-and-mortar buildout when attracting franchisees.
The challenge: COVID-19 and 2020 in general proved difficult for youth sports as local restrictions limited gatherings, but Sanders said i9 is seeing a strong level of interest from parents in the first quarter of 2021. He cited franchise growth in Atlanta, Dallas, Houston, Denver and throughout Florida that's resulted in limited territory availability. "There's still room to grow, but there are some markets that won't be available because we award protected territories on a first-come first-serve basis," he said.
---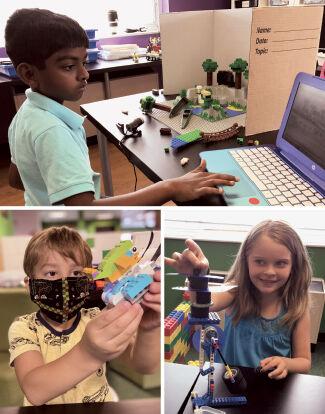 Snapology
The concept: Designed to teach robotics and engineering to kids through play, Snapology is a home-based, mobile business. "We have a full suite of educational programs that are grounded in that hands-on, interactive learning, so we use manipulatives like Lego bricks, drones, iPads—fun toys where the child thinks they're just coming in to play, but we're baking into that a ton of social development skills, academic enrichments and fun into everything," said CEO Laura Coe.
The stats: Founded in 2010 and franchising since 2015, Snapology has 150-plus locations in 14 countries. Franchisees teach out of schools, libraries and community centers, and their start-up cost is about $50,000. Owners can choose to build out a location, typically around 2,000 square feet, which brings the investment range to $100,000 to $120,000. Another option is a mobile "STEAM" lab bus, which costs $90,000.
The competition: The kids' education space is increasingly competitive, with other concepts such as Engineering for Kids and Idea Lab Kids also in the mix. Snapology appeals to a wide range of franchisees with its three business models at different investment levels and its variety of programming targeting more age groups.
The challenge: Keeping up with kids and technology keeps Snapology on its toes. "We're always coming up with new programs to fit the latest trends from a customer perspective," Coe said. Increasing franchisee revenue through community partnerships is another focus for the brand.
---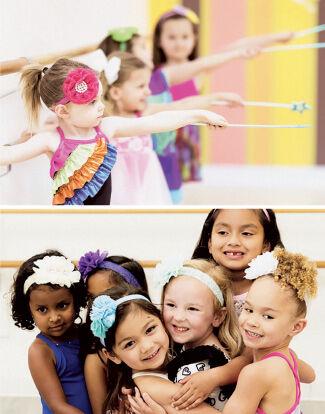 Bella Ballerina
The concept: Natalie Perkins created Bella Ballerina, a storybook-themed, boutique dance studio teaching students 18 months to 8 years old through play and make-believe. "Across the board in a lot of industries, we're seeing a trend for really niche-focused businesses…and the kid's space isn't any different," Perkins said. "What it creates is a much more customized, more enjoyable experience for the consumer, and it makes it easier to be a return customer because of the enhanced experience."
The stats: Perkins opened the first location in Brambleton, Virginia, in 2011 and opened another corporate unit before selling her first franchise in 2017. She grew the brand, complete with a private label dancewear line, to four locations run by three 'zees. The initial investment ranges from $80,000 to $100,000.
The competition: Perkins doesn't consider dance studios her competition. Instead, she compares her concept to ones like The Little Gym, a franchisor of infant and child-oriented fitness gyms that offer dance programs. "The opportunity we're giving doesn't exist in the dance world in most areas, so when we go into a new area, we don't have any competitors," she said.
The challenge: COVID-19 presented obvious headaches, but Perkins hopes prospective 'zees take note of the brand's quick switch to an online platform offering more than 200 live classes per week. Its membership model also provides recurring income, Perkins added.
---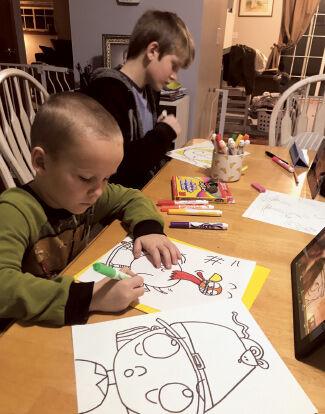 Young Rembrandts
The concept: Bette Fetter founded Young Rembrandts in 1988 and described it as a kids' education, enrichment and activity franchise that teaches drawing classes at local elementary schools and daycares right after school. "Drawing really works to help kids in their art training, and it also really helps kids with just general fine motor skills and academic performance—they get better in math and reading," said Fetter.
The stats: Based in Elgin, Illinois, Young Rembrandts began franchising in 2001 and serves kids ages 3 to 12. When COVID-19 hit and schools moved online, it went from 100 units to around 70 in the U.S., Canada and a few in India. The total investment is $40,000, with $100,000 in net worth required.
The competition: Abrakadoodle and Kidcreate Studio are two other franchises in the space, both with about 30 locations. To stand out, Fetter said Young Rembrandts draws on its longevity and has invested a lot in technology and marketing, including online registration and on-demand lessons.
The challenge: Fetter is confident her brand's new product lines, pivot to online lessons and adaptability will help Young Rembrandts recover from pandemic losses, plus franchisees will be ready to jump back in when schools return to in-person learning. "For us, we need to keep delivering quality and keep focused on helping the franchisees who are with us be successful and get them through the pandemic successfully," Fetter said.