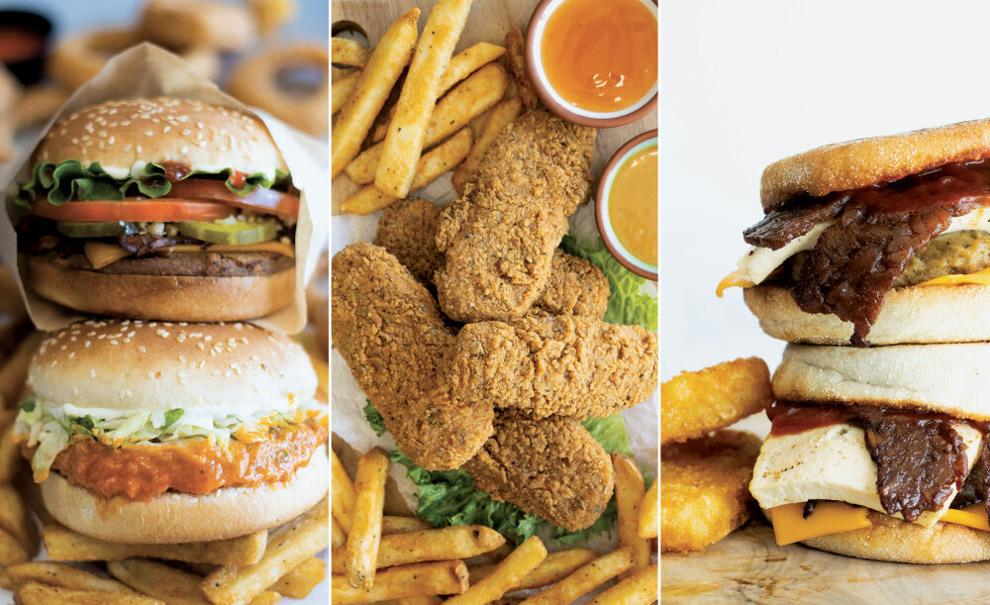 When James McInnes set out to open one of the first vegan fast-food chains in Canada, he didn't know his team would struggle to change the recipe for Odd Burger's plant-based chicken—developed in a two-pound mixer and made primarily from wheat gluten—so it could be processed by the larger equipment in their manufacturing facility. It would've been easier to use pea protein or a more highly processed ingredient, but McInnes didn't want to sacrifice the quality.
"For us it was a lot of work in adapting recipes to scale that manufacturing equipment, while at the same time trying to ensure it didn't taste different and ingredients weren't that different," said McInnes, who opened his first Odd Burger restaurant in August 2016 after his vegan "Big Mac" sold out at a meat-focused festival in London, Ontario.
Odd Burger opened a manufacturing facility in 2018 and creates about 70 percent of the food for its restaurants, such as burgers, its ChickUN fillets, seitan breakfast sausage and dairy-free sauces. Franchising since 2020, the company went public in April 2021 on Canada's TSX Venture Exchange and just completed its U.S. market listing on the OTCQB Venture Market.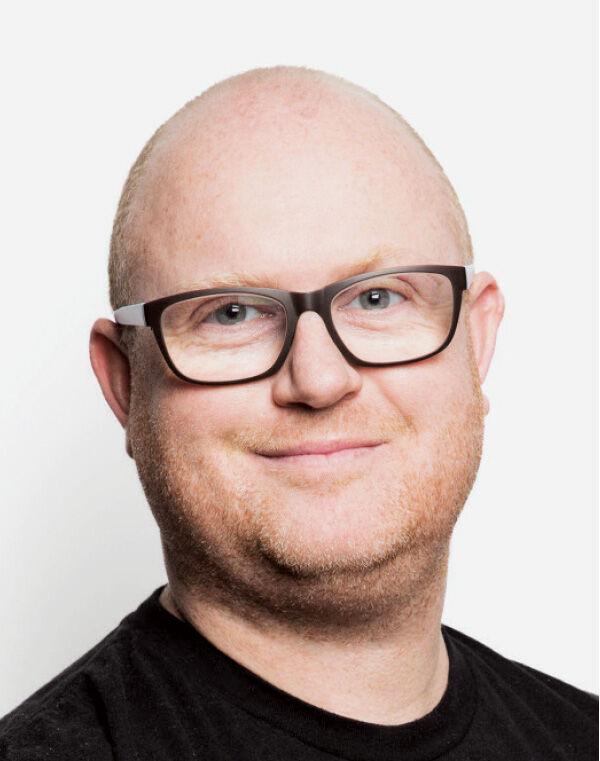 Many restaurant owners are experiencing pandemic-related supply chain issues stemming from farm production bottlenecks, labor shortages, demand fluctuation and logistical issues with processing and transport. For emerging vegan concepts, this presents an extra challenge since ingredient sourcing is highly specific and inherently more complicated.
Because Odd Burger's ingredient profiles are "simple and abundant"—using commonly farmed ingredients such as wheat, beans, soybeans, lentils, oats—it hasn't had the same supply chain issues many brands encountered during the pandemic, McInnes noted.
Odd Burger works with Canadian organic farmers to source all of its non-GMO ingredients, such as chickpeas, coconut milk and its sauces, which are made from organic oat or soy milk. The plant protein market is projected to reach $85 billion by 2030, according to a report by multinational investment firm UBS.
Plant-based producer Beyond Meat made headlines earlier this year when it partnered with McDonald's and Yum Brands. Burger King has its Impossible Whopper and restaurant chains are steadily adding vegan options. But McInnes doesn't use Impossible Foods or Beyond products and isn't trying to replicate meat. Instead, he wants great-tasting, healthier alternatives to fast-food options—which can still be indulgent like fries or onion rings, he said.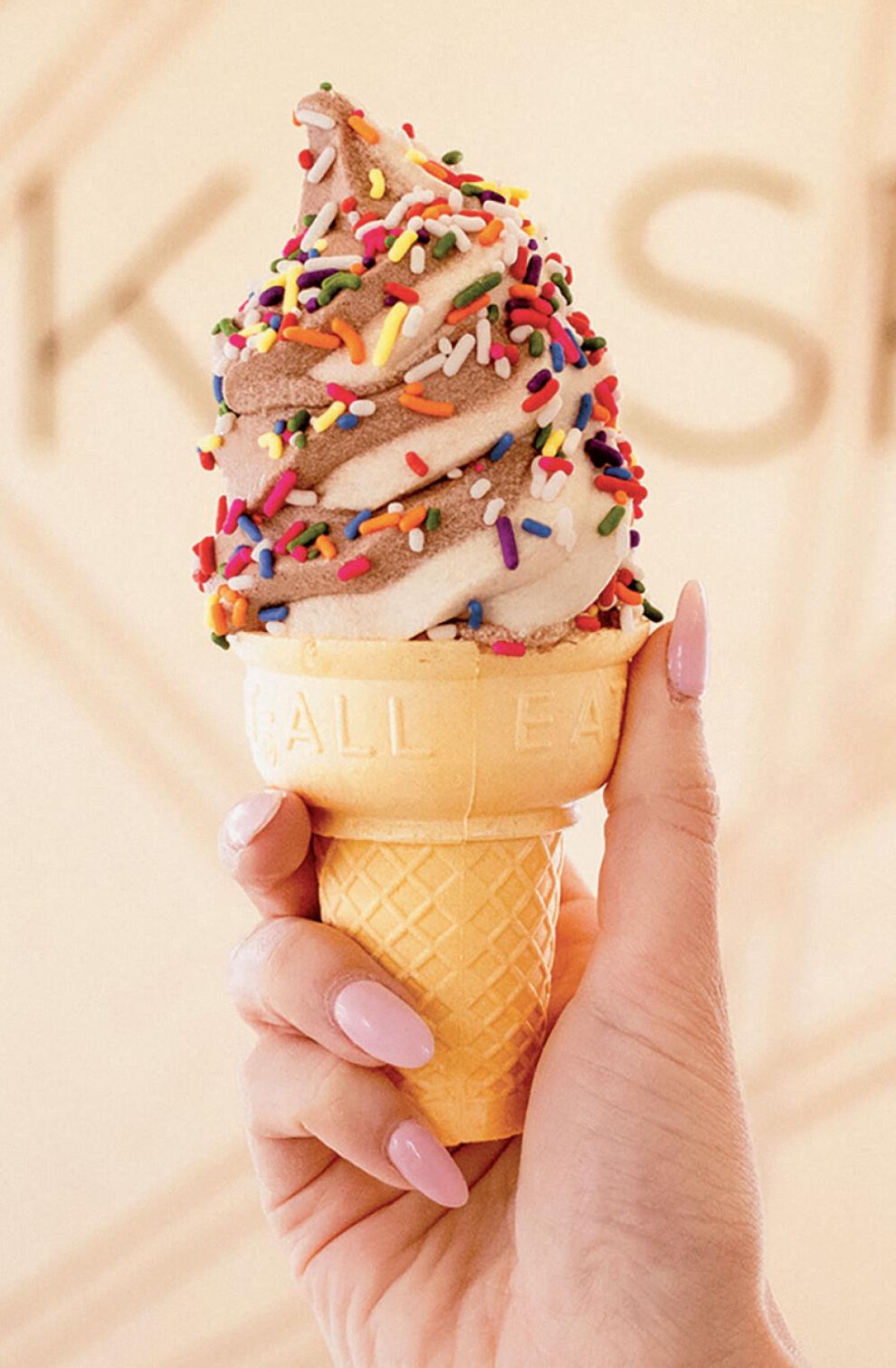 With a degree in computer science and genetics, McInnes said Odd Burger's research and development process sets it apart from other concepts in the space and lets it test out its menu items to ensure customers are satisfied. "Just being a scientist myself has been hugely important, just in terms of just my knowledge in the idea of experimentation and process and procedures and refinement," McInnes said.
A team of scientists and chefs developed Odd Burger's products, and while the adjustment of recipes for a larger manufacturing setting was a huge challenge, the move set the brand up to scale with a reliable supply chain and consistent products.
In September, Odd Burger signed an agreement with Joanna and Jay Gandhi to open its first franchise location in Calgary, Alberta. The company plans to add manufacturing facilities as it grows, to both keep sourcing local and reduce shipping distance to lessen the brand's carbon footprint, McInnes said. At press time, Odd Burger had five open locations, with 20 expected to open next year. It's also looking for a flagship site in New York City.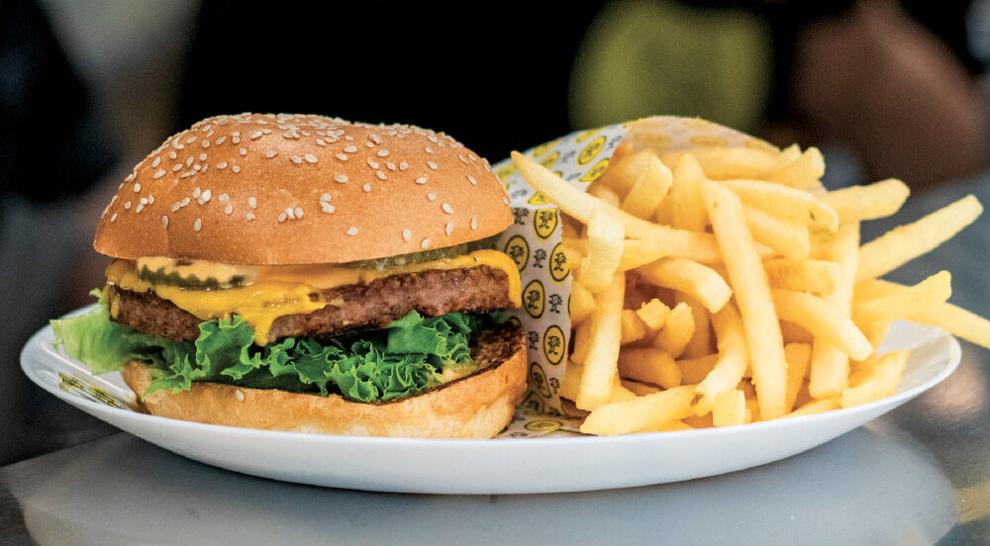 Keeping up with volume
Steele Smiley, founder of salad and grain bowl franchise Crisp & Green, added a vegan fast-casual chain to his portfolio earlier this year with the opening of Stalk & Spade in Wayzata, Minnesota. Smiley and his team spent months testing proprietary recipes for the franchise, which "has been an enormously labor-intensive process," he said. Its vegan menu includes chicken, burgers, wraps and shakes.
"A model like this is pioneering something from scratch. Lots of partnerships were created to help us build a supply chain capable of doing a nationwide rollout," Smiley said. "One of the things we really underestimated was the volume of units. I didn't realize how busy the stores would be, which dramatically changed our need to have a supply chain able to keep up with growth. The past six months have been working on a supply chain that could grow with us."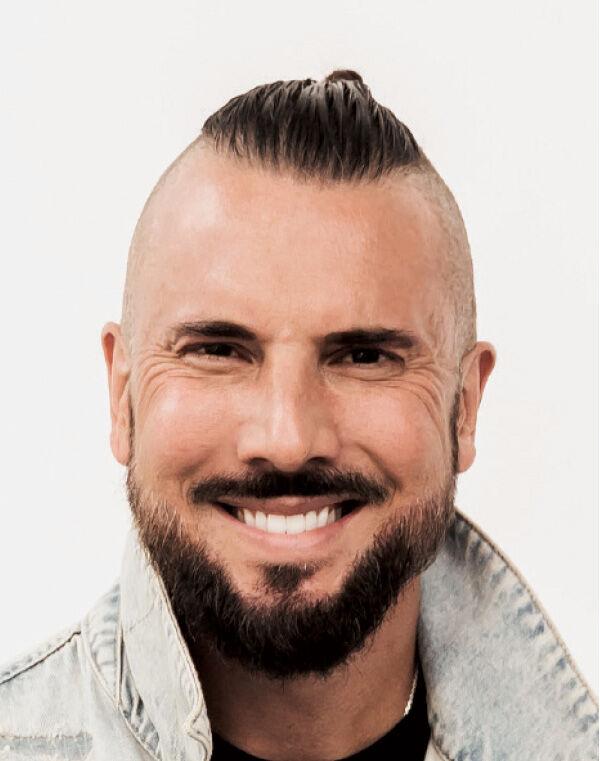 "One of the worst things you can do is build a brand not having worked through those issues," he added.
Similar to Odd Burger, Smiley and his team opted to create their own proprietary menu items. "There's a lot of complexities that go with that when you're building something from scratch," said Smiley as he noted both supply chain and product innovation.
For Stalk & Spade's dairy-free shakes, which are made from an oat milk base, Smiley didn't have enough product sourced and machines capable of keeping up with volume, he admitted. The machine broke down after the restaurant had been open only two days, so Smiley and his team had to completely reengineer the kitchen and technology to get shakes out on time. "It was stressful but a good problem to have, doing too much volume," he said. "The machines were never intended to keep up with that amount of volume."
As this issue went to press, Smiley signed the first franchise agreement for a Stalk & Spade in Miami. The brand can only grow in certain geographic locations with access to its supply chain, he noted, another challenge. "We certainly have a lot of franchise interest in some remote … nature areas that aren't necessarily the right moves from a supply chain standpoint. There's more strategy around where we go with this brand than where Crisp & Green was, but we'll also be much faster to the coasts," he said.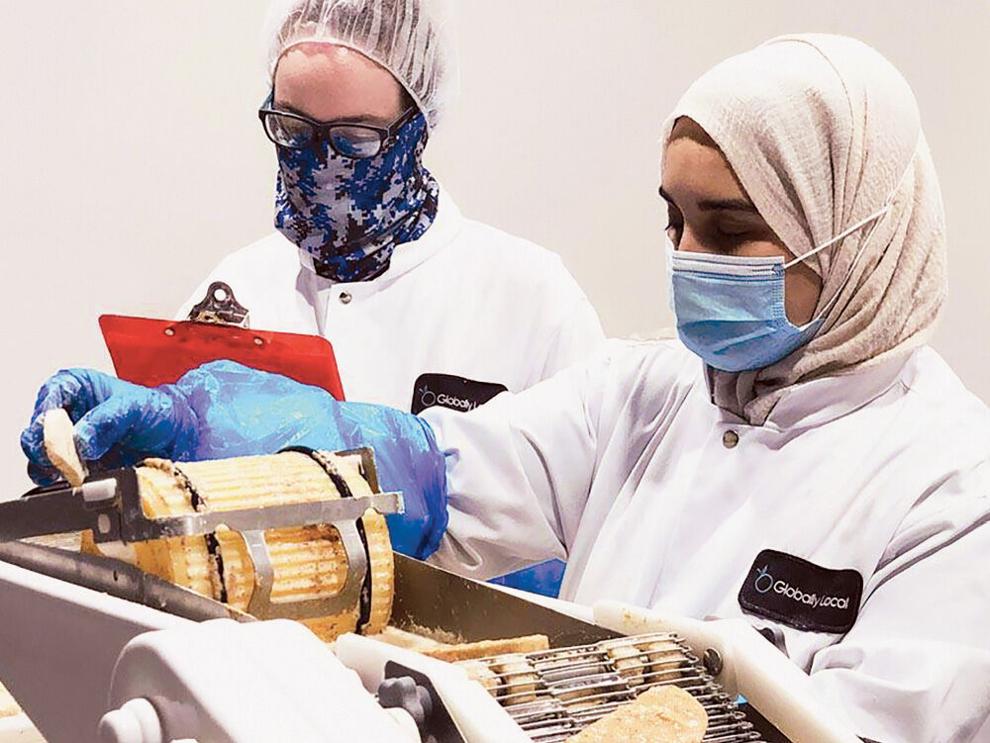 Out east, multi-unit IHOP franchisee Adenah Bayoh launched Urban Vegan, which she's in the process of franchising. Her mission is to bring high-quality vegan food to marginalized, underserved urban communities.
Bayoh, who is also franchising her Cornbread restaurant concept, hired a creative director and culinary designer, Emeka Onugha, to create the products. The menu features scratch-made biscuits, an oat-based Philly cheesesteak, burgers and no-sugar-added fruit shakes. Ingredients are sourced from local organic farms and food distributors. The first location, in Newark, New Jersey, opened August 5 in an 84-unit mixed-income residence and retail space co-developed by Bayoh.
Bayoh's main challenge thus far is "getting our vendors to be consistent with getting us what we need," because of the pandemic. With a specialty brand like Urban Vegan, "it is so important to have the highest quality ingredients consistently, and right now my vendor just isn't able to deliver for us," she said.
She's even had to pull some items from the menu, "until things go back to normal, whenever that is."