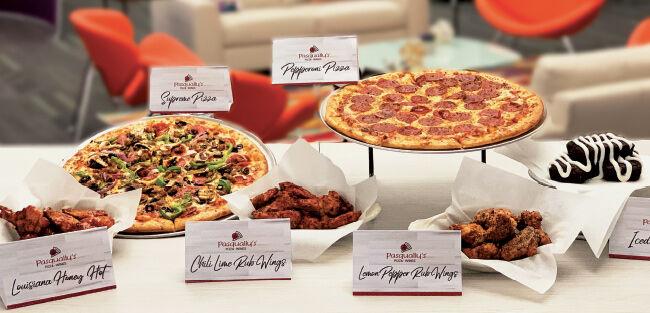 As casual restaurants see the first glimpses of post-pandemic life, it's time to take a hard look at how the massive adoption of virtual restaurants will continue. By now, just about everyone in the restaurant space has formed an opinion on virtual operations that falls between "fad" and "transformative." In discussions with many of the largest casual dining brands, the reality of the channel seems to fall somewhere in between, too. One key message emerged: virtual brands are all about catering to a very specific customer.
At the bleeding edge of virtual operations was Chuck E. Cheese parent company CEC Entertainment. The experiential family pizza and gaming concept was hit brutally hard by COVID-19. The pandemic meant no parties, worried parents and a reticence to touch common surfaces. The company was pushed into bankruptcy protection, from which it successfully emerged in December. Even before the pandemic really hit the U.S. market, CMO Sherri Landry said the Pasqually's Pizza & Wings brand was on the whiteboard. The first hint of shutdowns sped up the rollout.
"It was all hands on deck for 30 to 45 days," said Landry. "That's really a testament to the team. There was no territorialism, it was just, 'What do we do?'"
The plan to spin off a virtual brand to utilize excess kitchen capacity in Chuck E. Cheese suddenly became business critical. It wasn't as much convert dine-in families to a new sales channel, but tap into the fast-growing cohort of third-party delivery customers.
"This was starting from scratch. What we saw was a demographic that was exactly who we thought it was. We already had relationships with third-party DSPs, we already knew who was buying there and who was buying the pizza category," said Landry of delivery service providers. "Broadly, we knew that, so we were able to just hit that sweet spot instead of trying to create a new audience or translate that Chuck E. audience to Pasqually's."
That's a tricky part of the virtual kitchen conversation, as everyone is eager to bring people back in for traditional in-person dining. Converting virtual customers to dine-in guests is exceptionally complicated and hard to measure. For one, eating at home in front of Netflix or around the dinner table is a vastly different use case. Landry said they're not trying to convert people to Chuck E. Cheese, just trying to sell them more Pasqually's pizza.
"If you think about P&G, they own Tide and Gain, they own them all. You don't cross sell them. You have unique customers and unique needs. We have three unique brands with three clearly defined sets and unique propositions. We'll stay true to those," said Landry.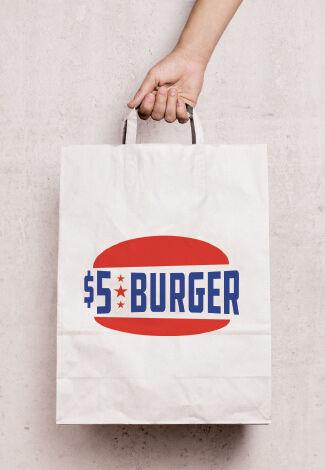 Trial and error
Jeff Crivello, the CEO of Famous Dave's parent BBQ Holdings, saw a similar difficulty even converting the digital customer to the restaurant's digital infrastructure.
"It's really difficult to convert to native online ordering. An UberEats or Grubhub user is an Uber or Grubhub user, that's the customer and that's the app they're using," said Crivello. "Even when you try to give promotions to switch to using Olo or your app, it's very difficult, there's not a real high rate of success. We're kind of at the point where we get it and understand that it's a marketing expense."
Crivello said the company learned a lot with its virtual kitchen operations. It launched Hayward's Hen House last fall, building the brand around chicken. Alas, Hayward's provided more data than sales.
"For Hayward's, it's not enough to expand from our test. It did its job to understand and learn the market. But the economics didn't make sense," said Crivello. "Sales just weren't high enough to justify the training, inventory, then there's marketing. There's a whole business to operate around the brand."
Those efforts aside, the lack of real estate or a lot of hardware means agility when finding that market fit. Crivello and the team were encouraged to keep going virtual, and the test data helped BBQ Holdings pivot to another virtual concept, $5 Burger. The brand was built around a hot seller, the Monday burger deal at Granite City, which BBQ Holdings acquired last year. The new concept still appeals to the convenience-minded consumer and clearly positions the value.
"I think customers are pretty frustrated with the cost" of third-party delivery. "You go in and think you're getting a salad and it ends up being $24," said Crivello. "Guests are willing to pay for the convenience, of course, but I think this fills the inefficiency of the cost of just being exorbitant after all the fees."
While some casual diners out there are plugging in many virtual brands to see what sticks, most are focused on one or two that build on core competencies in the kitchen for the convenience consumer. That means there is a good amount of crossover between Famous Dave's and $5 Burger when it comes to ingredients and consumer tastes. You won't likely see a vegan virtual restaurant come out of BBQ Holdings.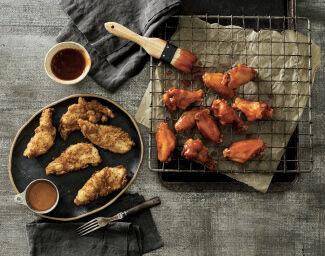 Take advantage of crossover
That's what Good Times Restaurants CEO Ryan Zink wanted to do with Bad Mama's Chicken, a virtual concept that relies on Bad Daddy's Burger Bar infrastructure.
"We will see a permanent increase of base people who are ordering online who are more comfortable with carryout and delivery. Those things are going to stick," said Zink. "What I don't see us doing is creating tens of different virtual brands. We think that would be diminishing returns, but we think in Bad Mama's we have a core brand that we hope to develop."
The brand launched in November 2020, late in the virtual kitchen surge, but he said that allowed intentional focus on Bad Mama's. It's a lot of wings and tenders and mostly comes directly out of the Bad Daddy's kitchen, but with a few additions that clicked with delivery customers such as sauces not on the Bad Daddy's menu.
Finding shared ingredients was the path Denny's took, too, as it worked toward launching two virtual brands. CEO John Miller said grilled sandwich concept Meltdown uses 70 percent of ingredients already in the store, but caters to a more experimental audience than the typical Grand Slam crowd. The Burger Den, Denny's second virtual concept, simply highlights the burger menu with somewhat of a remix. That was key to hitting the delivery consumer and keeping franchisees from making big investments in ingredients or training.
"For both concepts, we wanted to create brands that would excite customers and drive sales without posing any significant barriers for our franchisees. Streamlining the process at the restaurant level was a key consideration throughout the launch process," said Dave Coltrin, vice president of guest experience and marketing technology at Denny's. "The Burger Den has been a big hit in the dinner and late-night dayparts. The Meltdown is targeted at a cross-daypart audience that plays to our strength of delivering great food at any time of day or night. Both menus are strategically designed to resonate with these audiences."
Denny's started rolling out the new virtual restaurants in the second quarter, and test sales were positive.
At Good Times, Zink said the sales since it launched Bad Mama's have been incremental for the company overall.
"It's worth doing if you can reach the point of indifference at 1 percent of sales in terms of the additional work and the additional costs that go into the platforms," said Zink. "We said if we can hit 2 percent of sales, it's worth doing. Assuming we get back to the original per-unit performance of the Bad Daddy's brand, you're getting close to a six-figure total system sales number. That's about the equivalent in one additional store. That's how we arrived at an internal target, and we got there."
To make a virtual restaurant work seamlessly it has to also fit with the restaurant's technology. To get an entire system ready for virtual operations took some heavy IT lifting, said Wade Allen, SVP of innovation at Brinker, parent of Chili's.
"It takes a ton of work from the IT team. The last thing we wanted were tablets to be ringing while the phone was ringing," said Allen. "We worked with our team to make sure it was all integrated, then we spent a lot of time with our guest services team to make sure we have the right capital investments made."
He said It's Just Wings, which launched out of Chili's restaurants in June 2020, can work with just one person utilizing a small corner of the kitchen. That was important to ensure that neither the It's Just Wings customers nor dine-in customers were hampered by the virtual operation, a consideration that goes back to catering to the delivery consumer and the traditional Chili's consumer at the same time and giving them both a quality experience.
"This allows us to play more to a wing connoisseur, they tend to be a little younger, typically male and like sports," said Allen. "One thing that we really discussed is that we're not cannibalizing sales. You don't want to take one brand and trade to another."
---
The Big Question: Where Do Virtual Brands Go Next?
We asked leaders in many of the biggest casual dining brands what comes next for their virtual operations, especially as dine-in service returns.
"What I know is that Pasqually's Pizza and Wings is not a short-term business for us or a stunt for us. We created the extension on purpose and that purpose was to deliver another at-home option for delicious food. We're so proud of the product, we're encouraged by the sales that continue to grow. Even as things reopen, we see sales continue to grow. We think that there is promise for our virtual kitchen."
— Sherri Landry, CMO, CEC Entertainment
"We anticipate the huge growth that off-premises has experienced in the past year to continue. Initial consumer insights and feedback suggests incredible potential for Cosmic Wings, and we're looking forward to seeing how it will progress along with the industry demand as we look for more ways to make this available to guests. We are witnessing a new wave of innovation within the restaurant industry and virtual operations will be here to stay."
—Vicki Hormann, director of off-premises, Applebee's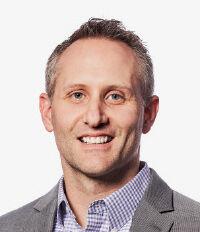 "We really believe in virtual brands. We understand that some of the biggest brands in the world are virtual. We think this is a very real, tangible opportunity and we see that in the sales and returns. So, we're committed to it. As we grow it, we'll learn more and more. But we are committed with resources and marketing dollars—and our operators are committed, too. I'm very confident that It's Just Wings is here to stay."
—Wade Allen, SVP of innovation, Brinker International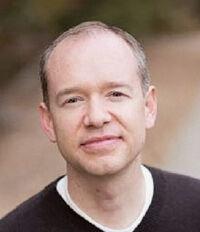 "Convenience is king. It's a shift we saw start to happen before the pandemic—which is why we made significant investments in our Denny's on Demand platform—and this trend has rapidly accelerated over the past year. The Burger Den and The Meltdown are not stop-gaps until dine-in returns to full strength. They are long-term growth opportunities that give consumers the ability to try new items and flavor combinations from anywhere at any time."
—Dave Coltrin, VP of guest experience & marketing technology, Denny's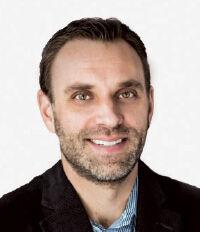 "Data will tell us if sales justify the virtual brands. If not, then again it was a temporary thing that helped us get through and something we learned a lot from."
—Jeff Crivello, CEO, BBQ Holdings